POLITICAL CORNER: Framingham Primary Election on September 14
Editor's Note: This report was last updated at 8:15 p.m. on July 20.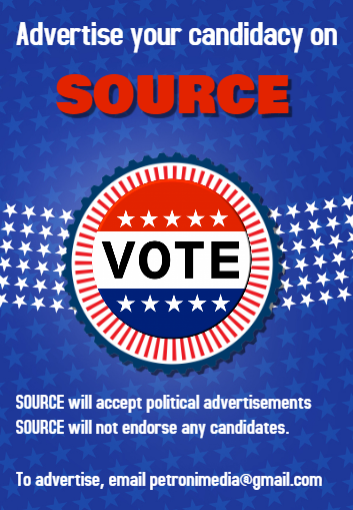 FRAMINGHAM – Thursday, July 15 was the last day for candidates to submit nomination papers to the City Clerk's office.
Three individuals had their signatures verified to be on the ballot for Mayor, and thus there will ne a preliminary election city-wide on September 14.
The City of Framingham's first-ever Mayor Yvonne Spicer is being challenged by former City Councilor and long-time Selectman Charlie Sisitsky and Brazilian business owner Carlos Valadares.
Editor's Note: If an individual's name is hyperlinked, it will take you to their candidacy announcement per the SOURCE election policy.
The two candidates with most votes on September 14, will be on the Tuesday, November 2 ballot. The winner in November will serve a 4-year term ended on December 31, 2025.
Preliminary Election For District 7 City Council Seat
FRAMINGHAM – All four individuals who pulled papers to replace outgoing District 7 City Councilor Margareth Shepard, had their signatures certified by the City Clerk's office, so there will be a preliminary election in District 7.
They candidates in order of certification are Magdalena Katarzyna Janus, Leora Rose Mallach, Eugene C. Grzywna. and Joseph Hansberry.
The two individuals with the most votes, will move on to the November 2 ballot. The winner will be elected for a 2-year term starting on January 1, 2022.
CITY COUNCIL RACES
FRAMINGHAM – In regards to City Council, there are nine district seats up for election in November, and more than half of them have races.
The two at-large Councilors George P. King Jr. and Janet Leombruno are not up for re-election as they were elected to 4-year terms in November 2019.
District 1 City Councilor Christine Long, District 4 City Councilor Michael cannon, District 6 City Councilor Phil Ottaviani Jr., and District 8 City Councilor John Stefanini are all running unopposed.
District Councilors Robert Case, District 5, and Margareth Shepard, District 7, both chose not to run for another 2-year term.
In District 2 Councilor Cesar Stewart-Morales is being challenged by Jake Binnall.
In District 3, Councilor Adam Steiner is being challenged by Mary Kate Feeney.
In District 5, two former School Committee members Noval Alexander and Cheryl Gordon seek to replace Councilor Case.
In District 9 former City Councilor Edgardo Torres is challenging current Councilor Tracey Bryant for her seat.
SCHOOL COMMITTEE All UNCHALLENGED
FRAMINGHAM – School Committee members Scott Wadland, in District 3, and Geoffrey Epstein, in District 6, announced they would not seek another term, earlier this spring.
All 9 School Committee seats will be on the ballot in November for 2 year terms.
And all 9 School Committee seats will be unopposed on the ballot.
The candidates are:
District 1: Beverly Hugo
District 2: Ricky Finlay
District 3: Jennifer Moshe
District 4: Adam Freudberg
District 5: Priscila Sousa
District 6: Valerie Ottaviani
District 7: Tiffanie Maskell
District 8: Jessica Barnhill
District 9: William LaBarge
8 RUNNING FOR 6 LIBRARY TRUSTEE SEATS
FRAMINGHAM – Under the City Charter, half of the 12 Library Trustees are elected in 2021 for 4-year terms.
Nine individuals pulled nomination papers and eight individuals returned 50+ signatures and had the signatures certified to be on the November 2 ballot.
If an individual's name is hyperlinked, it will take you to their candidacy announcement per the SOURCE election policy.
The individuals, in order of when they pulled nomination papers, are:
Ruth Winett
Steven Malchman
Heather Klish
Trent Matthew Fortner
Jenny Dimouro Dearcangeus
Heather E.E. Woods
Leslie White Harvey
Winett and Malchman are seeking re-election.
Klish, was appointed a Trustee in a joint vote by the City Council and the Trustees in August 2019 to replace Trustee Liz Fiedler, who resigned.
Editor's Note: In full transparency, one of the library trustee candidates is related to the editor of SOURCE.
WHO IS A CANDIDATE FOR RE-ELECTION?
FRAMINGHAM – On September 20, there will be a drawing for ballot position for the November 2 ballot at the City Clerk's office at 4:10 p.m.
All names are drawn and placed on the ballot in the order that they were drawn, explained City Clerk Lisa Ferguson.
"If a candidate is elected by the voters and running again (ex. Cesar Stewart-Morales), the words "Candidate for Re-election" will appear next to their name," said Clerk Ferguson.
"Candidates such as Rick Finlay and Heather Klish were not elected by the voters but appointed to serve a vacant seat until the end of a term.  They are not considered candidates for re-election," explained Ferguson.
3 ON BALLOT FOR CEMETERY TRUSTEE
FRAMINGHAM – There will also be three individuals running for three Cemetery Trustee seats on the November 2 ballot
They are incumbent Dennis Cardiff, Veterans Council member Nick Paganella, and Julie Ann Dickson-Ferrari, of District 6.
***
The POLITICAL CORNER column is published during election season. The column will appear on Saturdays. Rules for political coverage for the 2021 election season including how to get items in the political corner column posted this week.