The following is a press release submitted to SOURCE media this morning at 6:11 a.m.
***
[broadstreet zone="53130″]
FRAMINGHAM -Dr. Yvonne M. Spicer officially announced today, May 13, her campaign for re-election as Mayor of the City of Framingham. Spicer previously won her historic election in 2017 to be Framingham's first mayor and the first popularly elected African American woman mayor in the Commonwealth of Massachusetts. Mayor Spicer has prioritized public health and economic recovery for the City of Framingham amidst the challenges of the COVID-19 pandemic and is running to continue leading the city through its recovery and revitalization.
"It has been the honor of my life to serve as the Mayor of Framingham. I am proud of all that we have accomplished together and energized to continue leading our community forward through our post-pandemic recovery and revitalization," said Spicer. "I am excited to launch my campaign for re-election, to connect with thousands of residents over the coming months and talk about our vision of the community we hope to continue building together. We've made great progress over the past four years but there's more work to do and I am just getting started."
Spicer officially launched her re-election campaign through a video announcement (video goes live at 6:00 am Thursday, May 13, 2021) sent to supporters and media outlets this morning.
Later today, she will be touring local businesses in Downtown Framingham. Press is invited to join her on this business walk which begins at 10 am on Thursday, May 13, 2021, in front of the Memorial Building – 150 Concord Street, Framingham, MA, 01702
[broadstreet zone="58610″]
Attached to this release is a list of Mayor Spicer's "Promises Kept" and 29 of her most significant accomplishments during her first term as mayor.
ACCOMPLISHMENTS: Promises Kept
Responding to COVID
✔ Responded swiftly to the COVID-19 pandemic: reorganized city functions, mounted a city-wide campaign to respond, educate, and track the progress in fighting the pandemic
✔ Opened testing sites and organized vaccination events for our most vulnerable residents
✔ Redefined engagement with our older adults in the face of the pandemic: phone health checks and expanding the access to virtual content and programming
✔ $27 million in funds from the American Rescue Plan Act signed by President Joe Biden, will soon pour into Framingham
✔ Enabled restaurants to reopen as quickly as possible, made temporary outdoor seating possible, and reduced/waived fees
✔ Established the COVID-19 Small Business Grant Program to assist our small businesses during the pandemic and moved online the fee payment for certain services.

Smooth Transition to City Form of Government
✔ Released a long-range Strategic Plan in 2020 as required by the Charter
✔ Defended and upheld the City Charter in transitioning from a town-form of government to a city-form of government.
✔ Hired Citizen Participation Officer
✔ Consistently met in person or online with Framingham residents
✔ Improved efficiency, transparency, and data access to the community by partnering with OpenGov, a cloud software company
[broadstreet zone="58892″]

Excellence in Education and Schools
✔ Advocated for state funding of the new Fuller Middle School
✔ Advocated for the Student Opportunity Act for an update in the foundation budget categories and infusion of funding
✔ Supported robust teaching and learning especially throughout the pandemic as we transitioned to remote learning
✔ Consistently provided a robust budget for the school department to ensure there's resources to maintain quality education in our district
Invigorating Our Economy: Planned Growth, Balanced Development
✔ Established a Traffic Commission and initiated Nobscot intersection improvements
✔ Cleaned up the General Chemical site at 133-135 Leland Street
✔ Secured federal funding for the upcoming Union avenue roadway improvements
✔ Established a Framingham Sustainability Committee and hired Framingham's first Sustainability Coordinator
[broadstreet zone="59983″]

Preservation of Assets, Resources and Quality of Life
✔ Negotiated a fair contract for Framingham police officers and superior officers
✔ Signed Joint Order to Review and Adopt Common Sense Reforms to the Use of Force Policies of the Framingham Police Department
✔ Signed Joint Order Declaring Racism an Emergency and Public Health Crisis in the City of Framingham
✔ Stabilized Framingham's AA Credit Rating despite the water-sewer deficit we experienced Framingham's credit rating has remained favorable despite water and sewer crisis
✔ Supported the Community Preservation Act that was adopted by voters in 2020.
✔ Building of the Irving Street pocket park and the design development of a dog park is underway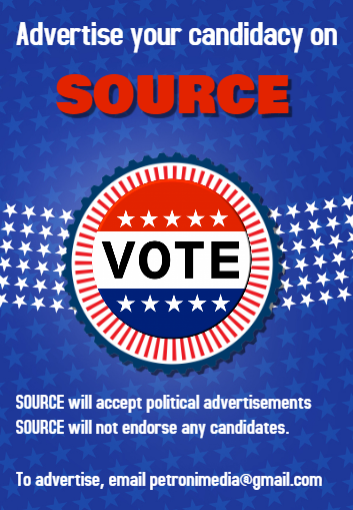 Investing in Our People
✔ Recruited more diverse staff across the municipal organization and the city's boards and commissions
✔ Promoted first African American to serve in the role of Framingham Police Chief
✔ Recruited and hired Framingham's first Chief Diversity, Equity and Inclusion Officer
✔ Initiated a women and families working group to address issues like paid leave, fair and equitable wages, childcare, and after-school programs.
[broadstreet zone="59948″]
Biographical Sketch
A Framingham resident since 1985, Dr. Yvonne M. Spicer grew up in Brooklyn, New York. By the age of 23 she earned a Bachelor of Science degree in Industrial Arts and Technology and a Master of Science degree in Technology Education. She started a teaching career in Framingham and rose to
department chair. She continued her education, earning a Doctorate of Education in 2004 at University of Massachusetts – Boston, and has been awarded three honorary doctoral degrees.
In 2006 Yvonne was tapped to lead a new division at the Museum of Science, Boston. She became the Vice President for Advocacy and Educational Partnerships. In this start up role she developed partnerships with policy makers, municipalities, business leaders, educational institutions and nonprofit organizations. She collaborated with leaders in 35 states and internationally. Governor Deval Patrick appointed her to the inaugural Massachusetts STEM Advisory Council. She was reappointed by Governor Charlie Baker in 2017. She has been a committee member of the Massachusetts Business Roundtable and an Advisory Board Member of the MA State Treasurer's Economic Empowerment Trust fund. She is a former advisor to the National Governors Association.
Yvonne was a Framingham Town Meeting Member representing precinct 6 and she served on the Ways and Means Committee. She was elected the first Mayor of Framingham and the first popularly elected African American woman mayor in the Commonwealth of Massachusetts in 2017.
[broadstreet zone="59945″]