In full transparency, the following press release was submitted to SOURCE media, as per the digital news media outlet's election guide.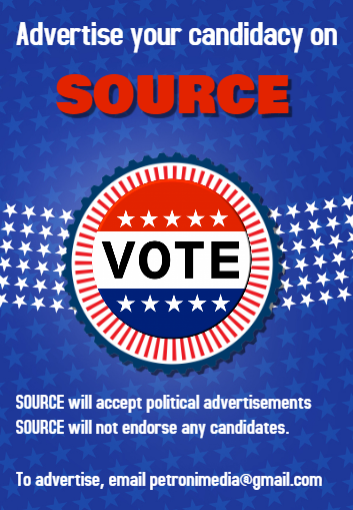 FRAMINGHAM – Framingham is my home. My love of Framingham is why I moved back after college, and started my business here. It is why I volunteer to make it a better city for everyone. Framingham is a city with a bright future.
It deserves a city government that embraces the values, energy and talent of its community.
Instead, Framingham's government is stuck in the past with little creative, forward thinking and drowning in needless petty arguments. It has lost its focus on what is important: you, the residents.
As Framingham emerges in this post-pandemic recovery, we need leaders who know the challenges we face as a community can be addressed by empowering our people, thinking creatively and taking action.
[broadstreet zone="58610″]
That is why I am running for District 3 Councilor.
I am a resident of Pheasant Hill, small business owner, former public servant and pragmatic progressive.
I have spent my life in service of others, first by working for Governor Deval Patrick and more recently as a voice for change on topics such as public transportation, sustainability and growing our economy.
As your Councilor, I will focus on:
Working towards a greener future: Push for a strategic green plan reducing our carbon footprint by 2035, expanding services at the recycling center such as composting and reuse/swap programs, increasing the availability of charging stations and electric vehicles in the city fleet, and increasing solar on municipal roofs and canopies in parking lots.
Investing in public transportation: Bring government partners together to develop a plan acquiring, designing and opening rail trails, such as the Bruce Freeman Rail Trail and the Upper Charles Rail Trail, and other alternative public transportation projects.
Boosting economic development efforts: Support an economic team in tune with the needs of businesses by being ready to help them start and flourish and re-evaluate processes to increase ease for small businesses.
Supporting new public and mental health initiatives: Champion the addition of social workers and mental health professionals in our Department of Public Health and Framingham Public Schools, including expanding social and emotional resources for students, and age-friendly community initiatives for seniors.
Working for Governor Patrick put me on the front lines of government by collaborating with advocates, agencies and residents to solve problems, and bringing government to the people through transparency and accessibility projects.
[broadstreet zone="59982″]
My work in government and running a small business as a marketing consultant gives me an edge: first-hand knowledge of the needs of residents and businesses, the ability to approach issues differently and analyze every detail. I will never be a rubber stamp for anyone.
Currently, I serve as the Vice Chair of the Strategic Initiatives and Financial Oversight Committee, treasurer of the Framingham Coronavirus Community Outreach, and a member of the Pheasant Hill Civic Association, Framingham Democratic Committee, Framingham Business Association, Framingham FORCE, Framingham League of Women Voters, Framingham Lodge of Elks #1264, and the Saint Bridget School Advisory Committee.
District 3 and Framingham need a proactive Councilor who listens to the needs of all people in the district. A Councilor who is not afraid of thinking outside the box and pushing the city government to do the same. A Councilor who will hold themself and the city accountable for responding to residents, building a community that reflects all of Framingham and working towards a stronger, progressive future.
You deserve thoughtful, knowledgeable and effective representation on the Council, and I will bring it.
[broadstreet zone="59948″]
Real change is possible. Real change can happen when we have a new generation of councilors. Not councilors beholden to the past, but a new generation of councilors who will listen to everyone, not the select few. A new generation of councilors who are ready to move forward.
Our time is now. Let's get to work.
Please feel free to reach out to me at mkfeeney@gmail.com, 508-733-3153 or on my campaign Facebook page: https://www.facebook.com/feeneyforframingham
[broadstreet zone="59946″]