[broadstreet zone="59982″]
FRAMINGHAM – District 7 City Councilor Margareth Shepard announced today, May 11, she will not seek re-election to the City Council.
Shepard was the first to announce she would run for City Council after Framingham became a City in the spring of 2017.
She won her seat easily in 2017 and won re-election in 2019. her term ends Dec. 31, 2021.
Shepard, 63, is the first Councilor to announce her plans for the November ballot.
"My second term as District 7 City Councilor will soon end, and I will not seek re-election. The City Councilor position requires dedication and time, although my dedication is unquestionably my time is not sufficient. Due to the pandemic, I have needed to work harder on my business and I have realized that I also need to be able to spend more time with my family. However, my work as a private citizen will continue stronger than ever."
Nominations papers are available June 1. All 9 district city council seats are on the ballot.
[broadstreet zone="59983″]
"Thank you for allowing me the honor of serving you as Framingham City Councilor. During the past 40 months I have strived to be true to my campaign platform, to listen to the residents and to always vote with the sole purpose of improving our local government," said Shepard in a statement this afternoon. ""As an elected official, I had the opportunity to know more about our residents and the issues they face with our administration. I am happy that I could contribute to make our government more inclusive, not only by being the first Brazilian woman to be elected as a City Council in the United States, but for always standing and advocating for all of our residents."
"Like everyone else, I never expected to be in public office during a pandemic. Nonetheless, I am glad I have been an active part of finding solutions, creating processes, fighting for free COVID-19 test sites and for local clinics to provide access to the vaccine for our diverse population. I have helped create food assistance for families facing the worst struggles after not receiving any financial support from the state and federal government and fought for more support for our small business owners," said Shepard, who has been a staunch advocate for immigrants and the Brazilian community in the City.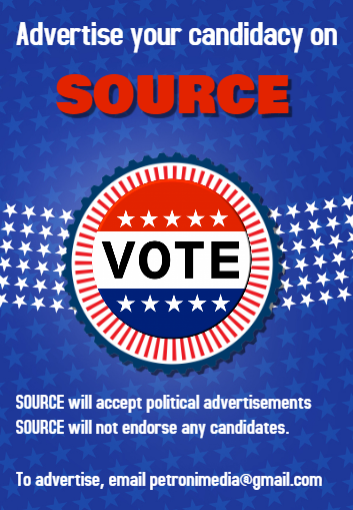 "Crises are hard, but they push us to be better, to reinvent ourselves and create new ways of living. For example, because of the pandemic our restaurants received temporary licenses to operate outdoor services. I hope those licenses become a permanent feature giving the residents the possibility of enjoying the outdoor setting, while allowing restaurant owners to increase occupancy capacity," said Shepard.
"For District 7, my hopes are that part of the 28 Million from Biden America Rescue Plan Act- ARPA funds are used to improve our outdoors facilities, along with the safety of our streets by increasing crosswalk warning signs, police oversight, parking enforcement and renovation of secondary streets sidewalks. Providing access to safe open spaces will improve the lives of all families as we get through this pandemic," said Shepard, who owns her own small business.
[broadstreet zone="70107″]
"Before I ran in 2017, being elected was only a dream for Brazilian American immigrants. I promised them that I would be the first but not the last person in public office. Today, in Massachusetts, we have elected two more Brazilian Americans City Councilors, two School Committee members and our first State Representative. They are making a great contribution to our state and local communities. The movement I helped create, Brazilians for Political Education, is reaching its goals every single day by contributing to a consistent increase of voter registration in Framingham and other cities and states around the country while inspiring many to become volunteers in boards and commissions. I am proud of the work we have done so far," said Shepard.
"I am especially grateful for those who worked voluntarily with me during my two election campaigns. I will be forever thankful for all the work they have done including knocking on doors, making phone calls, sending emails, editing campaign literature, making donations, to name a few things. Each one of you made my dream become a reality. I will never forget you," said Shepard.
"Framingham's transition from town to city government is ending now. As its first government we are consolidating this process. It has been quite a journey, nothing has been left unturned and our city is emerging strong and beautiful with all its imperfections, a work of art in constant progress," said Shepard. "
[broadstreet zone="59946″]
"