In full transparency, the following press release was submitted to SOURCE media.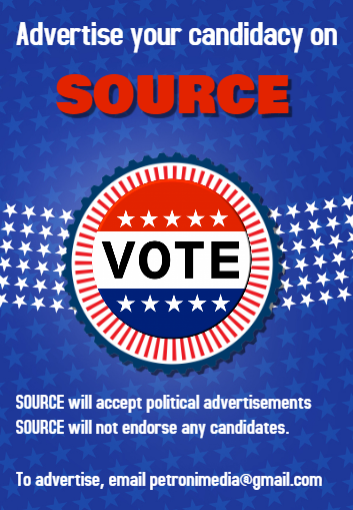 FRAMINGHAM – Adam C. Steiner, 43 McAdams Road, formally announces his candidacy for re-election as District 3 City Councilor (precincts 4 and 7) in the upcoming Framingham city election.
"It has been an honor to represent District 3 on the City Council for the past 3 plus years. The first years of the City of Framingham have not been without their challenges, but I continue to feel passionate that our City government can produce results for the people of Framingham. I am looking forward to continuing my work on the City Council for years to come!"
"The best part about being a City Councilor is connecting with other residents and talking about the future of Framingham. As we have started to emerge from the COVID-19 pandemic, it has been wonderful to see so many District 3 community members at soccer fields, community events, and local stores and restaurants."
[broadstreet zone="59982″]
I am proud of the work I have done on the City Council so far – all of it in collaboration with the other members of the Council, with city officials, and other elected leaders.
This includes:
As a member and then Chair of the Finance Subcommittee: fought back against efforts to decrease funding for the Framingham Public Schools
and helped to lead support for the new Fuller Middle School
Enabled City Council meetings to be streamed live on Facebook and for background materials to be made more accessible to residents
Worked to provide more tools to alleviate the real estate tax burden on Seniors
As Chair of the Finance Subcommittee, helped to find a balance between reducing the tax burden on residents and businesses while protecting key
services that residents rely on
Served on the Marijuana Task Force, which set the guidelines for the adult-use marijuana industry in Framingham, currently estimated to
generate $1 million in revenue in the next year.
Urged Framingham to adopt the Community Preservation Act, which will help to protect open space and enhance public parks
[broadstreet zone="59983″]
There are six key areas of progress that I will continue to focus on in the City Council:
To continue working toward a collaborative relationship with all elements of city government and administration by focusing on the needs
of the residents of Framingham over any personal politics. No matter who the next Mayor is, the City Council needs to be prepared to do this.
To maintain positive and productive relationships with our municipal departments so that we can work together to better meet the needs of
residents.
To demand that development projects, including at Nobscot Plaza, not only work for developers, but also for residents. This means keeping
developers honest in what they build and working with our city departments to design projects that our neighborhoods can support.
To push for a municipal budget that identifies efficiencies in the way we do business without negatively impacting direct services to residents,
particularly those serving senior citizens and young people.
To preserve and expand community amenities including our walking/biking trails and parks and protecting open space from development.
To push Framingham to be a leader in progressive policies that promote equity, protect the environment, and support our schools and teachers.

Framingham resident and 1854 Cycling Co. founder Brandale Randolph spoke of Adam: "Adam is one of the people currently on our City Council whom I trust to continue to push this city toward a brighter future for us all."
"I am voting for Adam Steiner because of his support for all of our children in Framingham." –Herb Chasan, District 3 resident and founder of Hoops and Homework.
"Adam is someone that has taken care of our district, as an educator both his wife and him understand what is best for our City, and he understands how important it is to have a balance in our City landscape, born and raised in Framingham, I am 100 percent behind him to be our councilor for our district." – Cesar Monzon, former Selectman and Edgell Road resident.
[broadstreet zone="59984″]
Bob Berman, Lanewood Avenue resident said, "I want my City Councilor to be someone I trust and who will do their homework every time, someone who will listen to their constituents and shape smart positions on important issues by weighing multiple opinions from diverse areas. Further, I want District 3 to be represented by a strong leader, and I have no doubt that Adam Steiner is that person."
Nobscot resident Brett Peruzzi said, "Adam is the kind of strong and independent voice on the city council that we need. His responsiveness to community concerns and measured and calm manner makes it a pleasure to work with him to help Framingham reach its full potential."
"Adam is hard working, keeps an open mind about issues, and thinks about what is good for both his district and the entire city. Framingham is lucky to have Adam on our City Council!" – Adam Blumer, Lowe Circle
[broadstreet zone="59948″]
Late State Representative Chris Walsh said of Adam: "Adam is just the sort of person I hoped would become involved in government when I supported the change to a city. Not just a new face but someone with serious listening skills, global vision, and a good understanding of how technology is changing our world. We are lucky in precinct 7 to have always had dedicated and engaged political representation but I
am supporting Adam because to me, he represents a critical part of Framingham's future."
Adam was born in Framingham in 1973. He attended Potter Road, Walsh Middle School, and Framingham North High School. During high school he was a volunteer for the late state representative, Barbara Gray.
He earned a BS in political science from the University of Chicago.
[broadstreet zone="58610″]
During his college years he was an intern for Rep. Joseph Kennedy II, and after graduation he worked for Rep. Martin T. (Marty) Meehan.
In 1999, he earned an M.A. in teaching from Tufts University and in 2017 earned a PhD from the Lynch School of Education at Boston College. Mr. Steiner is Director of Technology for the Maynard Public Schools.
Adam is married to Kerry Dunne, who also grew up in Framingham. She is the social studies department head and a teacher in the Weston Public Schools. They have two daughters attending public schools.