FRAMINGHAM – The Framingham High wrestling team finished third in MIAA Division 1 Sectional meet at Framingham High School.
The Panthers of Franklin High won the sectionals with 242.5 points, and three individual winners.
Brookline High finished second with 229 points. The Warriors had four individual champions.
[broadstreet zone="51611″]
Host Framingham High finished with 183.5 points. A dozen teams competed on Saturday, February 15.
Framingham had no individual winners, but four Flyers finished in second place.
The top four wrestlers in each weight class advanced to the state meet. The top 6 wrestlers received medals.
[broadstreet zone="52093″]
Senior captain Nick Crotty finished second at 152 pounds. He lost to Franklin's Ken Sauer in the finals 9-3.
Patrick Quigley finished second at 160 pounds for the Flyers. He lost to Panther Dominic Sackley.
Framingham junior Nolan Zigmont was the runner-up in the 106-pound weight class. He lost in the finals to senior Derek Torres of Brookline.
Junior Ian Barney finished second at 182 pounds. He lost to Panther Dylan Nawn in the finals.
Junior Brady Morgan captured third place at 285 pounds.
Framingham junior Connor Flynn finished third at 138 pounds.
Framingham junior Eddie Melo finished fourth at 120 pounds. He lost to Franklin junior Drew DeFillippo.
Mario Cruz finished fourth at 170 pounds.
Flyer Wilmer Lorenzo captured fourth place in the 220-pound weight class.
Framingham junior Dante Marino finished sixth at 145 pounds. Ben Peck also finished sixth.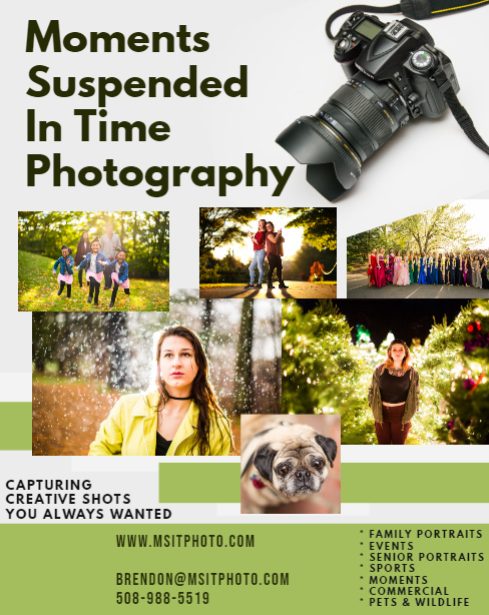 The MIAA Division 1 State tournament starts Friday, February 21 at Methuen High and continues into Saturday.
Admission is $7 adults and $5 students on Friday.
Admission is $12 adults and $7 students on Saturday
***
Photos by Moments Suspended in Time Photography from the Natick meet earlier this season.