Framingham Fire Provides Life-Saving Training For Disability Commissioners

FRAMINGHAM – The Framingham Fire Department provided CPR & life-saving training for Framingham Disability Commission members Tuesday night at Fire Headquarters.
Disability Commission Chair Sheryl Goldstein and Commissioner Tyler Terrasi participated in the new program offered by the American Heart Association .
The Basic Life Support Advisor program is an option for individuals who are physically unable to perform the skills of CPR but can communicate and advise another person on how to perform the skills of CPR and use an AED while waiting for emergency responders to arrive.
***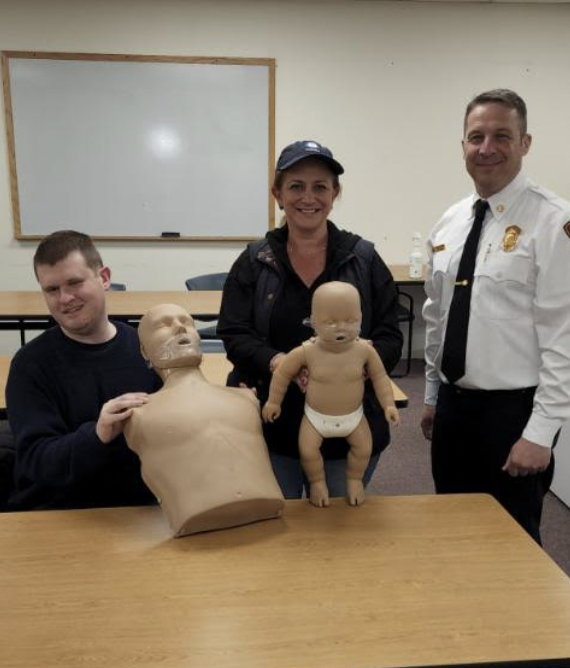 Photo of Framingham Fire Chief Michael Dutcher, Goldstein & Terrasi submitted to SOURCE media.