Framingham COVID Cases Surging; Positive Cases Up 193% in Last 7 Days
FRAMINGHAM – No matter how you look at the numbers, the COVID-19 cases in the City of Framingham are surging.
In the last 14 days, (Dec. 19 through January 1), the City of Framingham registered 1,633 new COVID cases, according to Massachusetts Department of Public Health.
The rate of positivity was at 13.48%.
In comparison, the City of Everett and the City of Lawrence had positivity rates at 22.78% and 31.91% for the same 14 days.
The City of Boston had a positivity rate of 16.5%.
In MetroWest, neighboring Ashland & Natick were each at 11%, with Marlborough at 19%.
On Wednesday, the City of Framingham released its COVID-19 numbers for the last 7 days and said there were "1,387 residents have tested positive, representing the largest 7-day increase of any recent surge."
Last week, the City reported 474 new cases, and 430 cases the week before.
1387 is a 193% increase of 474.
The City said it now had more than 1,700 active cases of the virus, up from 994 the week before.
More women than men have been diagnosed with COVID in Framingham.
And the majority of new cases have been individuals under age 40, with the highest under age 20.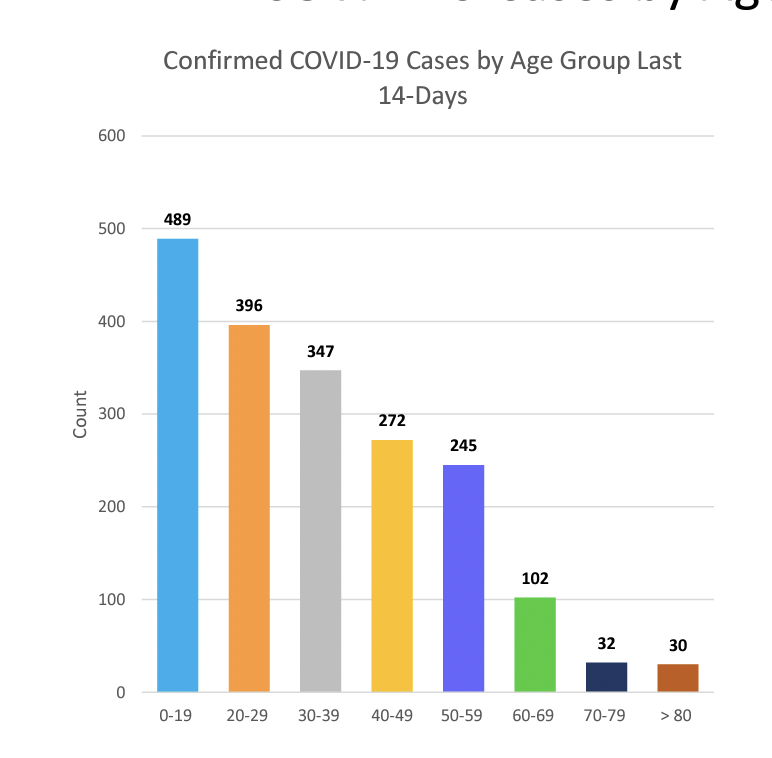 The Framingham Public Schools saw its highest one-day total of COVID cases on 141 cases on Thursday, January 6. Friday, January 7 was a snow day.
Between January 1 and 6, the public school district reported 265 COVID cases.
There have been 861 cases in the district this 21-2022 school year, with 30% of the cases this week.
Of the 861 cases, 80% have been since Thanksgiving break.
The school with the highest number of cases is Framingham High with 260, again roughly 30% of the cases.
On Wednesday, Mayor Charlie Sisitsky and the Superintendent of Schools Bob Tremblay announced a 2-week pause on indoor group activities in the City starting Friday, January 7 to try to stop the spread of COVID in the City.
That decision closed Loring Arena and meant no sports at Framingham High School.
Framingham High's In the Heights musical has been postponed from MLK Jr. weekend to the first weekend in February.
Several students athletes, their parents, and some coaches have been very vocal against the decision
On Tuesday night, Mayor Sisitsky will meet with the Board of Health to discuss a possible mask mandate in the City of Framingham, like neighboring Sudbury.
Since the pandemic began in March 2020, there have been 12,320 positive COVID cases in the City of Framingham.
Framingham has about 72,500 residents., according to the official census.
That means about 17% of the City has been diagnosed with COVID-19 since the pandemic began in March 2020.
The City's data shows that a majority of the cases are in the Hispanic community.