MassBay Student Bogan To Receive 29 Who Shine Award
NATICK – MassBay Community College is pleased to announce that liberal arts student, Evan Bogan of Natick,has been selected as MassBay's representative for the Massachusetts Department of Higher Education's "29 Who Shine" award.
In May 2011, the Massachusetts Department of Higher Education launched "29 Who Shine," a commencement season awards program to recognize 29 outstanding student graduates from the Commonwealth's 29 public higher education institutions. Each honoree from a community college, state university, or a University of Massachusetts campus is nominated by a faculty or staff member or by a university awards committee.
This award is typically given out at a State House ceremony, but due to the coronavirus pandemic, the ceremony will be held virtually on May 13, 2021.
Bogan's educational journey began at Needham High School, where he was a shy student who was unsure where to attend college. While at Needham High, he participated in a mentorship program, Needham Steps Up, that "changed his life." Through the Needham Steps Up program, Bogan was matched with Needham High School history teacher, Gabe Swanger. Swanger mentored him from ninth grade to senior year, watching him become a more social and focused student. Because of the Needham Steps Up program, Bogan learned about the educational opportunities at MassBay, including the seamless transfer options through the MassTransfer program to earn his bachelor's degree at a Massachusetts state university or UMass campus.
After Bogan graduated from Needham High in 2019, he enrolled as a liberal arts student at MassBay. At MassBay, Bogan again turned to mentorship, working closely with Professor Carolyn Guttilla and Academic and Transfer Advising Coordinator, Karen Akukwe, which kept him focused on his future goals and connected to the MassBay community. Bogan, who overcame a learning disability, has been a dedicated student at MassBay, earned a place on the Dean's List every semester, maintained a 4.0 GPA, and was inducted as a member of the Phi Theta Kappa International Honor Society.
When the COVID-19 pandemic impacted Massachusetts, Bogan lost his job working at an afterschool program at the local YMCA, but he turned this setback into an opportunity to make a difference with his peers at MassBay. Bogan decided to get more involved in campus life by joining the Student Government Association (SGA) as the Vice President of Public Relations.
In this SGA position, he created connection groups for students, gathered information about the struggles students have faced with online learning during the pandemic to help find solutions, helped keep students engaged in campus activities, and focused on spreading the word to students about the benefits of Open Educational Resources (OER) to reduce student's textbook costs. In the classroom, he helped his peers by organically building connections and mentoring them, ensuring others are aware of all the resources available at MassBay including emergency funding, textbook grants, scholarships, and mentoring opportunities through the career services office.
Bogan's positivity consistently leads him to look at every moment as an opportunity to help someone, just as his mentors did for him. His future goals include transferring to a four-year university to earn his bachelor's degree. He wants to become a high school history teacher and mentor students to complete the circle of giving back the lessons he has learned from his mentors.
"Evan represents the very best of MassBay and this Commonwealth," said MassBay President, David Podell. "His passion for helping others is deeply rooted in the opportunities his mentors have helped guide him towards. It is truly inspiring that Evan wants to give back to his community in the same ways, becoming a teacher and a mentor. We are thrilled to stand with Evan and honor him for all that he has accomplished during his journey and we look forward to his successful future."
"I know Evan is the perfect student to represent MassBay as the 29 Who Shine," said MassBay Coordinator of Transfer Affairs & Articulation, Karen Akukwe. "His deep desire to become a mentor and a history teacher, giving back to his community, is inspiring. Evan has risen above any challenges, always with a can-do attitude and positive outlook, focused on his future career."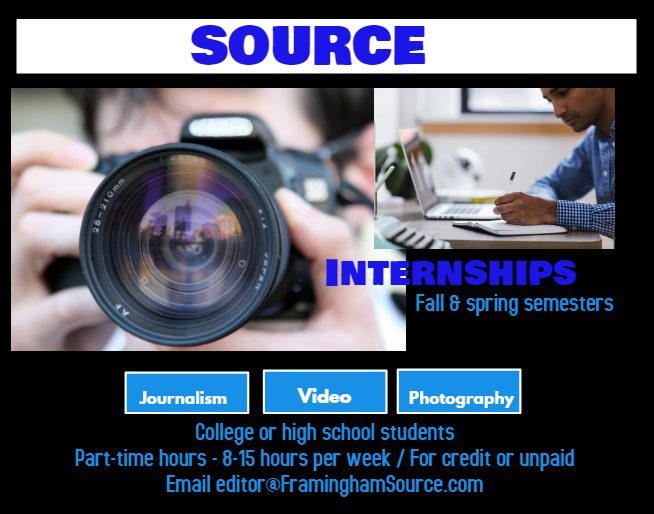 "I am truly humbled and honored by this recognition," said Bogan. "I would like to thank my advisor Karen Akukwe, my professor Carolyn Guttilla, and my Needham Steps Up mentor Gabe Swanger. They have all guided, supported, and encouraged me during every step of my academic journey. Most importantly though, they have shown me the value of dedication. Not only to one's academics, and one's self as well."
Students selected for the "29 Who Shine" award must meet the following criteria. 
They must:
Show exceptional promise as a future leader in civic affairs or in business or professional activity in Massachusetts, having already demonstrated an ability to contribute to the civic and economic wellbeing of the Commonwealth.
Pursue a career track or interest for which there is a demonstrated need in the Commonwealth, such as a high-demand STEM-related career (health care, life sciences, information technology), or a start-up business that will produce jobs, or a community service role to better the lives of fellow Massachusetts citizens (such as teaching, working in a social service agency, or community organization, etc.).
Be a Massachusetts resident who plans to continue living and working in the state upon graduation. A student who plans to live in Massachusetts after furthering his or her education, either in or out of state, would also qualify.
Complete his or her degree or certificate requirements at the Massachusetts community college, state university, or UMass campus within the academic year.
Photo courtesy: Gary Gillis.
In full transparency, the report above is a press release from MassBay Community College.