By Caroline Lanni
***
[broadstreet zone="53130″]
FRAMINGHAM – Assistant Speaker Katherine Clark recently held a Facebook live event to discuss immigration reform, after Congress recently passed the American Dream, and Promise Act, and The Farm Workforce Modernization Act.
The American Dream and Promise Act would provide a pathway to citizenship for the millions of undocumented immigrants who came to the U.S. as children, and those granted temporary protection from deportation. The measure passed 228 to 197, with nine Republicans voting in favor of the measure, according to NBC News.
The Farm Workforce Modernization Act creates a system for undocumented workers to apply for legal status and allow farmworkers to receive a green card if they pay a fine and work an additional four to eight years in agriculture. The measure would also overhaul the temporary agricultural worker program, which allows U.S. employers who meet certain regulatory requirements to bring foreign workers into the country to fill such jobs. It passed by a vote of 247 to 174, with 30 Republicans voting in favor of voted the bill. Rep. Jared Golden, D-Maine, was the sole Democrat to vote against the legislation, reported NBC News.
Joining Congresswoman Clark on the panel event were Eva Millona from MIRA [Massachusetts Immigration and Refugee Advocacy] Coalition, Mei Hung from Chinese Cultural Connection, Jose Palma from Massachusetts TPS [Temporary Protective Status] Committee, Patricia Montes from Centro Presente, District 7 Framingham City Councilor Margareth Shepard and Ivan Espinoza-Madrigal from Lawyers for Civil Rights.
This discussion is all about discussing the challenges facing our immigration system and "the need to ensure that America can remain a beacon of hope for people around the world," said Congresswoman Clark. "A rich diversity with culturals, backgrounds, and experiences make our nation stronger. Immigrants are the fabric of our community, the backbone of our economy, and are at the forefront of innovation."
The American Immigration System has been broken for years, said Assistant Speaker Clark.
"It has been almost two decades since the last substantive immigration reform was signed into law and our challenges have only grown since then," said Congresswoman Clark.
As Immigrants and Refugees continue and seek a better life in the United States, the nation needs to continue to create long term solutions to respect dignity and rights of Immigrants, and "keep the American dream alive," said Clark.
The Congresswoman said House Democrats working with President Joe Biden and led with the Congressional Hispanic, Asian, and Black caucuses are committed to using the tools to "provide relief" to as many people as possible.
[broadstreet zone="59946″]
Congresswoman Clark said that already President Biden has revoked the previous former President Donald J. Trump's order about "excluding undocumented Immigrants from the census, fortified and preserved DACA [Deferred Action for Childhood Arrivals], reversed the Muslim band, ended the so-called national emergency that Trump instated to testify construction of the border wall, established the family reunification task force, and rebuild refugee re-settlement program, and much, much more."
Congresswoman Clark added that their problems with Immigration did not appear suddenly, and "can't be fixed with just a stroke of the pen."
Many [hundreds] of years of imperialism, interventionist foreign policy, and climate change have "driven migration patterns beyond our current immigration systems abilities."
Therefore, House Democrats have "prioritized" immigration reform [in their work] for the people, said Congresswoman Clark.
"Already we have passed the American dream and Promise Act, which will provide a pathway to citizenship, for three million DACA recipients, other eligible young immigrants, and TPS [Temporary Protective Status] recipients," said Congresswoman Clark.
"For dreamers, whose only home is America, certainty in their citizenship status is critical for their long-term success and mental health," said Congresswoman Clark.
Congress also passed the Farm Workforce Modernization Act, which provided agricultural workers with a path to earn legal status to work in the U.S. and reform the temporary work visa program.
"People who grow and harvest the food we eat everyday shouldn't be forced to live in the shadows. Especially during this pandemic when farm workers have risked their own health every day to keep produce on our tables, the least we can do is act to ensure that they do not live-in fear," said Congresswoman Clark.
She added, not only do they need to get these bills through the Senate but, "we also must do more.
"To address the family and employment-based immigration systems which include, improve prophecies for high skilled immigrants, easing backlogs and establishing labor exploitation protections, the creation of the pathway to citizenship for the 11 million people living here
without documentation, reforms to our asylum and refugee systems, and family reunification," said Congresswoman Clark.
Immigration reform cannot wait, said the Assistant Speaker Clark.
"It is about real people, it's about our neighbors, and friends and it impacts our communities," – such as children being sent here for "a better chance at success," refugees seeking shelter, and workers providing for their families," said Congresswoman Clark. "They are human beings, suffering, waiting and wondering when they can live freely in the United States."
[broadstreet zone="59982″]
The families are looking to America for a better life said Congresswoman Clark.
Congresswoman Clark said with the help of the panelists, "we can make that dream a reality."
CEO of the Massachusetts Immigration and Refugee Advocacy Coalition, Eva Millona, has been there since 2008 and is a native from Albania. Millona has practiced civil and criminal law before becoming the youngest district judge ever appointed to the Women's District Court, said
Congresswoman Clark.
"After immigrating to the U.S., she [Millona] directed the Refugee Resettlement Program in Central Massachusetts before joining MIRA [Massachusetts Immigrant and Refugee Advocacy Coalition] in 1999," said Congresswoman Clark.
Congresswoman Clark added that she became executive director in 2008 and "today is recognized both nationally and internationally as an expert and a leader in immigration policy, and immigrant and refugee integration."
Millona the question, "What are your thoughts on the two Immigration Bills the Senate have just passed and why quick Senate action is so important?"
Millona said that she is a "naturalized citizen" who "loves American with all my heart."
"At MIRA it has really been a privilege," to work there, and that MIRA is the largest Immigrant Advocacy Institute in New England and has been around since 1987. MIRA has been a part of the "frontlines" to promote immigration rights and integration for 34 years, said Millona.
"It is extremely important that we see Integration and Immigration reform as a two-way process. One by which the new combers do everything they can to economically, linguistically, physically, politically, and socially integrate into the life of our society," said Millona.
Immigration reform has been in the works for so many years and that they are close to getting it done, she said.
"These are two extremely important bills that will leave a path for Dreamers [three million Dreamers] who are our friends – and very much a part of the fabric," said Millona.
The "moment has come," that Congress [and Senate] needs to act to get this issue resolved and to get those papers.
[broadstreet zone="59948″]
"Justice has been denied for too long and Dreamers are Americans in every sense of the way they just need the papers," said Millona.
"There is no recovery without immigration reform" – and it is time the Senate acts quickly, she said.
People can change the narrative, said Millona. Immigrant workers were in the frontlines and are the ones who keep the economy going and all they need are the papers to be better integrated in the society.
"Here in Massachusetts 20% of the workforce is made up of immigrants and there are 71,900 undocumented essential workers who were in the front line and who are in the front lines," said Millona.
The immigration system needs the modernization of the 21st Century to address, not only Dreamers or Farm workers, "but also the 11 million that are eager to be on the path to citizenship," she said.
"We are in this together," Millona added.
Immigrants are also an asset in America and contribute to one trillion in GDP [Gross Domestic Product], $340 billion in taxes every year, and helped get the vaccine as well.
"The sooner we provide the path to legalization for all American workers in the country the stronger our democracy will be," – we [the American people] need immigration reform, said Millona.
The bipartisanship support is there, and the country needs action.
[broadstreet zone="59983″]
Executive Director of Centro Presente, an Immigrant Rights Organization in Massachusetts Patricia Montes, has previously worked in public relations and communications both governmental and non-governmental organizations in Honduras for over six years, according to Congresswoman Clark.
Assistant Speaker Clark added that Montes is an immigration rights leader and an advocate for just, economic, and social policies. She has served as the board chair of the Boston Women's Fund and has been a member of the International Human Rights mission from Central America to the United States.
"We would love to hear your perspective on the root causes of migration and how we need to consider this context as we approach immigration reform," Congresswoman Clark asked Montes.
She added that people are coming to the border due to being in dangerous countries in the region like [according to the UN] Honduras, Guatemala, and El Salvador.
Their [Centro Presente] priority is the immigration reform and the bills in the House right now.
An element that is extremely important is the Honduran Human Rights and Anti-Corruption Act which was passed by eight senators and were very glad senators are supporting this bill.
"For Centro Presente it is our priority to educate the public, policy makers, and the media – about this trip to the caucus to force people to come to the United States," said Montes.
The crisis is beyond the border in their opinion.
Montes said she is glad that the Biden Administration is taking into consideration the root causes to have forced migration and thinking about sending the funding to these three countries.
"It is very important for us to understand the deep crisis and historical crisis that Central American countries have been facing, and that is why we are supporting the Human Rights and [Honduran] Anti-Corruption Act because we believe it is important to understand the situation in the region and also re-establish the rule of law in countries like Honduras for example," said Montes.
It is not just about the extreme poverty and violence is it also about the level of corruption and impunity that these places are facing right now as well.
She said that the Biden Administration included that part in the proposal and, "were so glad that for the first time in decades this is the only administration that is finally talking about addressing the root causes of forced migration.
"To make sure that the rule of law is respected in Honduras" and to make sure that money is going to be used to protect basic human rights and not adding to the militarization of society, Montes added.
They have been supporting Immigrants for financial support and food due to COVID-19 and they are "doing a lot of work in order to raise awareness about why people come and we're going to continue to do it because that is our priority."
Framingham City Councilor Margareth Shepard spoke next. First elected in 2017, Shepard was the first Brazilian-American woman elected to a City Council in the United States.
"After moving to Framingham from her native Brazil in 1992 Margareth worked alongside cousins as a babysitter and a house cleaner as she learned English. A year later she started her own small business, which she still runs today. She has worked tirelessly to support and empower all of Framingham's immigrant communities, not just as a City Councilor, but also in her personal capacity on the board of brace as a commissioner on the MetroWest Commission on the status of women, as chair of the Boston Brazilian-American Citizen Council, and as a co-founder of the Brazilians for political education movement," said Congresswoman Clark.
[broadstreet zone="59945″]
She asked the question to Shepard about, "What have you seen as some of the greatest challenges facing our immigrant communities, particularly as this pandemic has taken such a disproportionate toll on this population?"
Shepard said her and her family immigrated to Framingham 29 years ago and up until today she has family members that are not documented due to legislation not allowing anyone to be legal unless their getting married.
The immigration process lasts sometimes over 10 years, Shepard said.
"Since the pandemic has started my family, and my community had to put our dreams on hold. We work together to fight a common enemy and we fight the ignorance, hungry, economic, and health disparities," she said.
Shepard said they are succeeding on this task because they fought together towards government and civil societies 24 hours a day.
"As we continue our way out of the pandemic, we need to make sure to overcome the factors that make our fight so difficult," said Shepard.
Science is not a political banner and that it is a knowledge and should be shared with everyone, she said.
"We need to embrace our diversity – we need to empower our community," and the next step towards immigration reform said Shepard at a local level "we need to do the same as we did during the pandemic – we need awareness, and we need actions," said Shepard.
people should propose and support local legislation and to fight for the approval of welcoming immigrants' ordinance and "that would only address the documented immigration issues, but we need to empower our immigrants," said Shepard.
To hold the elected officials accountable to calling for State legislations approval for building the Community Safe Act and the Family Mobility and Work Act and these need to be approved.
"Its past due [those acts to be approved]," said Shepard.
She added that they do need to provide aid and health care for insecurity among undocumented immigrants and our low-income families.
"You [Congresswoman Clark] are advocating for all of us," said Shepard.
Co-Founder of the Massachusetts TPS [Temporary Protective Status] Committee, and Coordinator of the National TPS Alliance, Jose Palma is the next panelist, "and one of the most prominent voices for temporary protected status holders in our country today," said Congresswoman Clark.
Palma was born in El Salvador and his family lost everything in the Civil War. He came to the U.S. in 1998 and at the age of 22.
"Jose and his wife now have four children, all U.S. citizens. He graduated from North Shore Community College with distinction and got involved in advocacy through the student immigrant movement," said Congresswoman Clark.
Palma served as political and organizing director for Neighbor to Neighbor from 2013 to 2016. He was also a paralegal, a justice at work, and a legal firm specializing in workers' rights. Lastly, when the Trump Administration decided to phase out TPS, Palma acted as well.
[broadstreet zone="59947″]
The question Congresswoman Clark asked Palma was, "What the impact would be for our neighbors right here in Massachusetts when we reach the final passage of the Dream and Promise Act?"
Palma said, "I have been a lucky person. I have been in very different moments and have had very difficult decisions to make, but also, I think it has given me strength to face the difficulties that come eventually in life.
"I grew up in El Salvador in the middle of a Civil War with my parents living in a place where they were living with only two kids they had at that moment, because of the Civil War they were told you stay here and get involved in the War or leave everything behind and you can just take your kids. My parents decided to take their two kids, he said.
Palma said that he grew up with the dream of going to college and in El Salvador they did not allow Palma to do that.
He added that at that time he wanted to have those opportunities to go to college for his three little sisters as well, so he looked for that opportunity in the United States and then came here in 1988.
Since moving to the U.S. Palma has done different types of jobs from cleaning, building in downtown Boston, milk deliveries, and going to college and graduated with an associate degree of paralegal and then raising a family of four U.S. citizen children.
[broadstreet zone="70107″]
"That is actually the motivation to do everything I can," said Palma, when he was told that he and his family would have six months to leave the United States and go back to their country, Palma was "motivated" to "do whatever it takes to defend his kid's future, and his family."
Palma said, "I believe as a TPS recipient, I have been following every rule, which every TPS recipient across the country has been doing the same."
That reasoning being that they need to renew TPS every year and a half, go into background checks, and go into different ways on how we must be behaving very well to keep TPS, he added.
Palma said that they are lucky to be TPS recipients to achieve some things – like opening businesses, going to college, ability to buy homes, and many other things.
During the time of the Trump Administration many TPS recipients were told they had to go back to their countries after living in the U.S for many years like Palma himself.
"We as a TPS community got organized, we started a group in Massachusetts called, Massachusetts TPS Committee," he said.
He started a national network called the National TPS Alliance.
Palma said the National TPS Alliance is undergoing right now a "43-day hunger strike to show society that moving to permanent residency for TPS recipients, DACA recipients, and pretty much everyone should have the opportunity to apply for permanent residence is urgent."
Palma said they are raising awareness because they feel the urgency.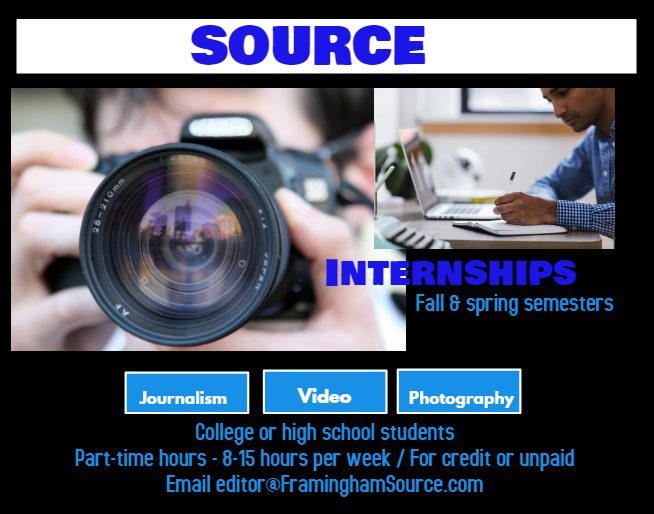 He added that people are finding themselves in limbo with being a TPS recipient.
"That is my story but that is the story for 450,000 families across the country with 16,000 right there in Massachusetts," said Palma.
Happy that the strategy is getting understood in Congress because, "I believe we need a comprehensive immigration reform to protect everyone. But it's also true due to the political climate and what's going on in Congress if we were able to achieve something as more than we can call it, but 4 million people protected is not small, and for sure it will guarantee to our immigrant community that the Democratic Party our leadership is serious about the conversation, and are taking every steps possible to protect as many as we can right now, – to continue organizing and working hard to protect everyone," Palma said.
The Executive Director of the Lawyers for Civil Rights, an organization founded at the request of John F. Kennedy in the 1960's at the height of the Civil Rights Movement, Ivan Espinoza-Madrigal, was the next panelist introduced by Congresswoman Clark.
"He has filed in one dozen of life changing and law changing cases on a wide range of civil rights issues including, immigrants' rights, and LGBT HIV equality. The National LGBT Bar Association has recognized him as one of the best LBGT lawyers under forty and the Boston Business Journal included Ivan in its top forty under forty list in 2018.
"He has received the Boston Bar Associations Beacon Award, the President's Award, and the University of Pennsylvania's Martin Luther King Award in social justice. A Summa Cum Laude and Phi Beta Kappa graduate from the University of Pennsylvania, and he received his Juris
doctorate from NYU School of Law. Ivan serves on the board of the New England Foundation for the Arts and Eastern Bank," said Congresswoman Clark.
She asked him the question, "Please share with us some more about your work and changes you would like to see to ensure every individual has equal access to justice and fair-trade treatment under law?"
Madrigal said, "We have been very busy, particularly over the past few years, holding back the worst excesses of the Trump Administration through the courthouse so what we have done is that we have repeatedly sued the Federal Government to stop the dismantlement of critical immigration programs that have already heard during the conversation."
The example Madrigal gave was how they sued to stop the dismantlement of temporary protective status since there was "no good reason" for it to be dismantled anyway.
He added that they have been fighting and maintaining other immigration programs like third and fourth departure, DACA, and many other programs.
"Now that we are with more of an immigrant friendly administration [President Joe Biden and Vice President Kamala Harris] we really have an opportunity to focus on more affirmative measures," said Madrigal.
Palma said they want to make sure all immigrants who are in those positions or dreamers can find an appropriate way of moving forward.
"We cannot have a conversation about stabilizing our families, our communities, and our economy if so, many lives remain in immigration and legal limbo," said Madrigal.
He added that it is critical to provide that pathway forward to be stabilized.
"Make sure that immigrants have the opportunity to apply for immigration protection and relief in their home countries," he said.
The Biden Administration is actively considering these opportunities to help stabilize the border, said Madrigal.
The Executive Director of the Chinese Cultural Connection in Malden, Mei Hung was the final panelist that Congresswoman Clark introduced.
Congresswoman Clark said that Hung was, "a native of Taiwan, they came to America to pursue higher education, once in the United States she developed a fascination with American culture while also maintaining a deep appreciation of her own Chinese heritage.
"At the Chinese Cultural Center, she has worked to use Chinese arts and culture as a conduit to inspire people from all backgrounds to come together to connect, understand, and appreciate each other," she added.
Hung earned her bachelor's degree from Bentley University and a master's in education and psychology from Tufts University, and now has a teaching career at Boston University, said Congresswoman Clark.
[broadstreet zone="58610″]
Congresswoman Clark asked Hung the question, about telling us more about her work to promote intercultural exchange and "how important those cultural connections are as we work to shift the narrative around immigration at this critical moment?"
Hung said the Organization [Cultural Center] started in 1985 as a cultural organization and is all about promoting cultural understandings to schools, museums, and other places.
She said, in 1999 after being recognized by former Mayor Richard Howard about the organization they made [after a few years] a program called East Meets to have cultural dialogue. This program [East Meets] was made "to help the immigration population understand and
appreciate American culture," said Hung.
Hung talked about how young people need assistance in finding that positive cultural identity.
Hung added that today they should be helping young people "understand that we are all immigrants – and not create that resentment towards each other."
It is very important for the elected officials to recognize the importance, the strength, and the power that the immigration population has really contributed to this country."
Hung added she agrees with the other panelists that they should all work together to allow the immigrants to "fulfill their dreams."
Congresswoman Clark asked a general question to all the panelists, "As we continue to see the spread of hateful and dangerous rhetoric injected into the debate around immigration reform, how can we work together to shift the narrative around immigration and make sure this country lives up to its promise of welcoming immigrants and providing opportunities for all?" [Especially during the pandemic] Madrigal said, "The pandemic has really revealed long standing inequities – many people have contacted lawyers saying if I go to the hospital will that be used against me? So, people are worried."
Even though President Biden has rescinded that policy of Immigrants being charged for seeking help due to COVID-19 from the Trump Administration, Madrigal said people "on the ground" still have that mindset sadly and that fear towards seeking help during the pandemic.
Millona said, people should, "lift up what Immigrants do," with all the data being shown. She added that "the narrative is still not adding up."
Congresswoman Clark said, "So important, one community."
Palma then contributed to the discussion and said, you should talk about the real stories when it comes to immigration reform, he said.
"I think there are a million stories that will convince other people to see immigrants in a different way," he added.
Shepard said, her first priority right now is, "to ensure vaccine access throughout immigrants and low-income families that are having a hard time to navigate the systems."
She added, to also support local immigration organizations who are providing that support for those families as well is a priority.
Hung said that inclusion is so important and, that "we cannot live without one another."
She added that they should provide those after school programs to educate their communities about culture to create that dialogue.
"By lifting up our immigrant communities we are really lifting each other up and forming that more perfect union that we strive for," said Congresswoman Clark.
***
Caroline Lanni is a spring 2021 SOURCE. She is a senior at Framingham State University. Screen Shots by Lanni.
***