Editor's Note: After the 2020 Census, the Massachusetts Legislature created a new state representative seat that will represent Westborough, Northborough, Southborough and a portion of the City of Framingham's Precinct 21.
There is one candidate on the Democratic ballot and one candidate on the Republican ballot. Individuals not enrolled in a political party can pick a ballot on September 6, without being enrolled into a political party. Both candidates will appear on the November 8 ballot.
Voters in Framingham can vote now by mail, vote in person via early voting at the end of the month or vote on the day of the primary election on Tuesday, September 6.
***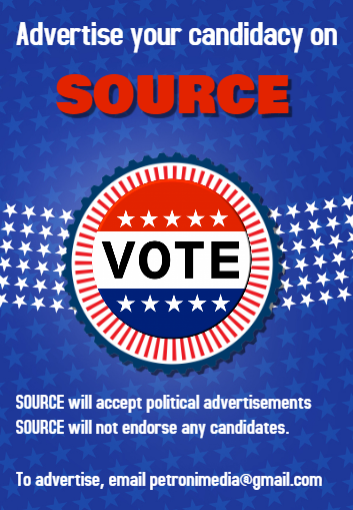 Kate Donaghue
Pronouns: She/her/hers
Age: 67
Occupation: Retired software engineer
Education: BS, MS Medical Technology / MS Computer Science
What languages do you speak: English
Municipal experience:
Past Member, Westborough Open Space Preservation Committee
Active participant in Westborough Town Meeting
Organizer, annual candidate forum for municipal candidates in Westborough
Volunteerism in the 19th Worcester District:
Past Board Member, Westborough Community Land Trust;
Volunteer, Sudbury Valley Trustees;
Chair, Westborough Democratic Town Committee;
Organizer of a program for communities in the 19th Worcester District to increase awareness about the opioid epidemic;
Member, Family Advisory Council focused on opioids, Attorney General's Office;
Member, Patient and Family Advisory Council, UMass Memorial Medical Center.
Website or Facebook page link: www.KateDonaghue.org
[broadstreet zone="59946″]
1. What is your favorite place in this new District?: Parks
2. Massachusetts taxes are too high, too low, or just right?: Situational
3. Do you support the proposed Fair Share amendment for the Commonwealth of Massachusetts? Yes
4. Do you support a prison moratorium? Yes
5. Does the Commonwealth need a stronger ethics law for all elected leaders? Yes
6. Would you support extending the Public Records law to State Representatives and State Senators, which would allow emails by them to be made public? Yes
7. Do you support a women's right to choose when it comes to reproductive rights? Yes
8. Do you support same day voting registration? Yes
9. Describe the new 19th Worcester District in one word: Home
10. If elected, what House Committee do you most want to serve on? Joint Committee on Mental Health, Substance Use and Recovery
[broadstreet zone="53820″]
Question #1: Why should someone pull a Democratic ballot and vote for you on September 6?
I'm running for State Representative to make a difference on issues that impact my neighbors. For almost 50 years, I have been an active member of the community. As a mother to a son who died of an overdose, and a caregiving spouse who recently lost my husband to cancer, I have experience and insights into the challenges with our healthcare system that plague too many families in Westborough, Northborough, Southborough, and Framingham. I intend to use my voice to fight for our communities on healthcare, tackling climate change, and supporting public education.
If I am elected to be your next State Representative, I will work to:
Improve our health care system, with a focus on substance use disorder and supporting family caregivers.
Fight climate change and protect our environment. Massachusetts must be a leader in showing the country and the world how to successfully confront climate change.
Support public education, including universal Pre-K. Our public schools are the cornerstones of our communities; I will be their voice on Beacon Hill.
Question #2: What would be the first bill you would file if elected? Why?
I lost my son, my only child, to an opioid overdose, and as I talk to residents across the district, I continue to hear from families who have struggled with addiction. My first bill will address substance use disorder. Specifically, I plan to file a bill to address issues associated with administrative discharge of patients. My son told me that he was discharged from a rehabilitation program for smoking a regular cigarette in the lavatory. He knew it was against the rules, but the bathroom always smelled of smoke, so he thought he would give it a try. According to my son's account he was discharged from the program and left to fend for himself. This began a series of events that within a few days triggered a suicide attempt. He spent several days in an intensive care unit and was eventually transferred to a psychiatric unit. From there he went to a rehabilitation program similar to the one from which he was discharged. Could there have been a more compassionate or cost effective way to deal with a young man who smoked a cigarette?
[broadstreet zone="58610″]
Question #3: In this new district, you will represent Westborough, Northborough, Southborough, and a sub-precinct of Framingham's 27 Precincts. How will you make sure Framingham's voices in that sub-precinct are heard, if elected?
If elected, I will represent all residents of the 19th Worcester Districts: all parties and all communities. I worked in Framingham from 1982 to 2009. During that time, Framingham was my "daytime home" where I worked, shopped, ate and socialized. After the location of my job changed I continued to spend time in Framingham at activities from concerts to support groups. Once again, I commit to representing all residents of the 19th Worcester District.
QUESTION #4: Coming out of the pandemic many small businesses are still struggling to survive. As a state representative, what can you do to help the MetroWest region achieve economic growth and help businesses thrive?
As a State Representative, I will support laws and programs that make it easier for businesses to be successful, such as allowing more flexibility with outdoor dining. I will be available and accessible to help our small business owners navigate state regulations. I will work with business leaders to help with identifying grants and other sources of funding to help grow small businesses. Programs and funding being made available don't always translate to being "accessible" for small business owners working long hours and struggling with confusing red tape; we need to streamline business support programs as much as possible to cut down on paperwork and confusion. Additionally, I will build relationships with local business and economic development organizations.
QUESTION #5: Many households in the Commonwealth are living paycheck to paycheck. How can you make Massachusetts affordable? Be specific on bills already filed that you would support or bills you would author.
The single largest household bill in Massachusetts households is housing. A large percentage of Mass. families pay half or more of their income on housing. We need more affordable housing and to make housing more affordable. In order to do that towns and cities need funds to create affordable housing and we need to build an adequate housing supply.
As I mention below, I support HB1448/SB871, An Act Relative to Housing Production. This legislation will create more affordable homes and better enable communities to make decisions to change their zoning to encourage multi-family housing, setting a statewide measurable housing production goal of 427,000 new units by 2040.
[broadstreet zone="59984″]
QUESTION #6: Public Transportation is not meeting the needs of low income and even middle class Massachusetts residents. The commuter rail is running less frequently post-pandemic than pre-pandemic. What does the legislature need to do to improve this situation? And what will you advocate for when it comes to the MWRTA?
Commuter rail is tremendously important to residents of the 19th Worcester District; three of the four communities in our district host commuter rail stations, and rail is an important option for those who want to reduce their use of a personal vehicle. I am pleased the MBTA has moved towards clock-face scheduling, making service more regular, however I will advocate for funding needed to improve reliability of rail service, including track maintenance. I will also support electrification of the Framingham/ Worcester line, and improved parking at stations along this critical line.
I will advocate for increased state funding for the MWRTA, and all of our RTAs, so that they are not forced to burden riders, and so that they can expand Demand-Response Services. 
QUESTION #7: Housing costs have skyrocketed since the pandemic. At the same time there is a shortage of affordable housing. What should be done to make housing affordable for those who work in Massachusetts, especially in MetroWest & Framingham? What bills already filed would you support to address the housing crisis? Would you file something new to address the issue?
Housing impacts every aspect of a person's life, and Massachusetts is facing a significant housing crunch that is making our communities unaffordable. Due to the lack of housing supply, rents and home prices have skyrocketed, with those in lowest income households most affected. Significantly increasing housing production, including affordable housing, workforce housing, and multi-family housing is essential to addressing this situation.
I support HB1448/SB871, An Act Relative to Housing Production. This legislation will create more affordable homes and better enable communities to make decisions to change their zoning to encourage multi-family housing, setting a measurable housing production goal of 427,000 new units by 2040.
[broadstreet zone="59983″]
QUESTION #8: According to Pew Research, a majority of Americans (63%) say climate change is affecting their local community a great deal. Tell SOURCE three bills already filed that you support that address climate change or discuss what bill you would file to make a difference?
There have been many bills filed addressing the Climate Crisis and its effects on Massachusetts that are worthy of consideration. Portions of several were included in H5060, An Act Driving Clean Energy and Offshore Wind, which Governor Baker recently signed. This important bill addresses issues of clean energy; offshore wind is supported, biomass is removed from the renewable portfolio standard, the transition of vehicles to zero emissions is addressed, Mass Clean Energy Center is better funded, and several changes to its board are included. There are other bills that need to be reintroduced, passed, and implemented in the next session.
H2230/S1447 an Act to Improve Outdoor and Indoor Air Quality for Communities Burdened by Transportation Pollution: This bill will improve outdoor and indoor air quality especially for those communities burdened by air emissions from highways, ports, airports, and congested roadways. This bill would address the uneven exposure of environmental justice and low-income communities to vehicle pollution, and institute data collection on pollutants. It would call for installing or updating filtration systems for buildings, a key health provision.
H3365/S2226 an Act Providing for Building Justice with Jobs: With buildings being the largest source of greenhouse gasses in the state, this bill would address the fact that Massachusetts has some of the oldest building stock in the USA, and therefore poorly insulated. This bill would target low-income communities that carry an outsized energy burden by retrofitting buildings, upgrading insulation and installing energy efficient appliances. There are provisions to require project labor agreements, train a diverse workforce, and protect tenants and property owners.
H3298/S2148 an Act Relative to the Future of Heat in the Commonwealth: This bill would provide an opportunity for natural gas customers to connect to non-emitting renewable thermal infrastructure – including heat pumps for heating and cooling – and establish a gas transition fund.
Taken together they directly target Massachusetts' largest emissions and pollution source. They would help implement S9, an Act Creating a Next-Generation Roadmap for Massachusetts Climate Policy, that recently became law. They all also address the need to deal with the issues of community and individual health.
QUESTION #9: Describe how you will handle questions and requests from the public and the media, if elected. Be specific.
I will be responsive, honest, and forthright in responding to questions and requests from constituents and legitimate media. I will strive to be available and accessible. Within the scope of the office, I will do my best to help constituents with requests for services. As a community volunteer, I have regularly helped connect people in need with elected officials who can assist.
QUESTION #10: If elected, what do you realistically think you can accomplish in your first year? Be specific.
As a candidate for state representative and someone who has engaged in advocacy for a number of years, I recognize that I will be one vote in a body of 160. Because of my years of advocacy and involvement I would come to this position with strong working relationships with a significant number of legislators, both here in the area and across the state. Building on those relationships, I expect that I will be active in issues that are important to our district including: health care, especially caring for our senior citizens, and fighting substance use disorder, as well as supporting public education. Also, in my first year I expect that I will implement a system to effectively handle constituent service requests. 
[broadstreet zone="53130″]
[broadstreet zone="61074″]