Editor's Note: There are three Democrats on the September 6 ballot to be the next Lt. Governor of Massachusetts. SOURCE asked questions of all three Democrats.
There are two Republican candidates for Lt. Governor on the September 6 ballot.
The winner on the Democratic ballot and the winner on the Republican ballot will appear on the November 8, 2022 ballot.
Voters in Framingham can vote now by mail, vote in person via early voting at the end of the month or vote on the day of the primary election on Tuesday, September 6. Those individuals not enrolled in any party, can select a Republican or a Democratic ballot, without enrolling in a party.
***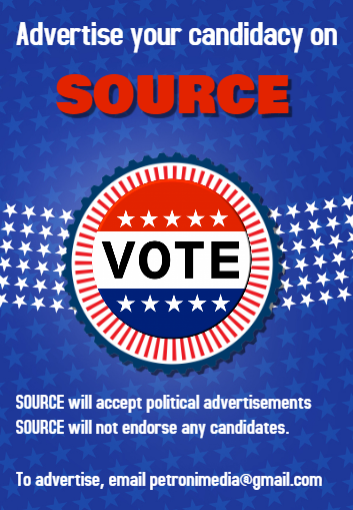 ACTON – State Representative Tami Gouveia is one of three Democrats running to be the next Lt. Governor of the Commonwealth of Massachusetts.
The Acton resident serves as the State Representative for the 14th Middlesex District in the Massachusetts House of Representatives. She represents the towns of Concord and Carlisle, and parts of the towns of Acton and Chelmsford.
According to her campaign website "Tami is an organizer, mother, and public health champion who believes in the power of people coming together—through government and through community action—to benefit our collective wellbeing."
"Tami is running for Lieutenant Governor to help lead an equitable, just recovery from COVID-19, combat the intersecting environmental, economic, and social crises facing our Commonwealth, and engage directly with municipalities around the state to amplify and support the work of local governments and community activists," noted her campaign website.
[broadstreet zone="59945″]
Why should someone vote for you for Lt. Governor. How are you different than the other candidates on the ballot?
I am a mother, social worker, organizer, policymaker, and Doctor of Public Health who believes in the power of people coming together—through government and through community action—to benefit our collective well-being.
I grew up in the city of Lowell and as a young person I saw the ways that bureaucratic decision-making left so many of my neighbors and friends behind. These experiences inspired in me a desire to give back to my community. I have been a social worker for the last 25 years.
Throughout my career, I have served as the executive founder of several organizations and initiatives, including the Lowell Roundtable on Substance Abuse Prevention and the Massachusetts Chapter of the Women's March. I have the lived experience and the expertise necessary to roll up my sleeves and partner with the Governor to proactively get to the root causes of the major issues facing us today.
I am running for Lieutenant Governor to put the health, well-being, and dignity of every resident at the heart of decision-making as we tackle issues, such as COVID-19, housing, mental health, child care, and climate change. I will engage directly with municipalities around the state to amplify and support the work of local government leaders and engage with everyday residents to make the investments we need to address the problems we are facing.
Many households in the Commonwealth are living paycheck to paycheck. How can you make Massachusetts affordable? 
As a single mother for 14 years, I have experienced financial insecurity. I have lived paycheck to paycheck, had a negative bank balance more weeks than I would like to admit, and understand the shame and fear that comes with needing to borrow money to put gas in my car and food on my table.
I lost my job during the great recession and know what it is like to be underinsured. That is why I know how urgently our families need real financial relief now. The legislature needs to get back into session to pass a tax relief and economic development package that will put money back into the pockets of hardworking residents. I will continue to advocate for the legislature to get back into session to make relief a reality, with increased deductions for dependent care, rent, and for our seniors. 
I feel so passionately about economic justice for three reasons. My lived experience. My belief that our successes are wrapped up in the successes of our neighbors and their children. And, my commitment to keeping a promise I made to my constituents in the 14th Middlesex district to work for policies that address staggering income inequality in our state.
As the next Lt. Governor I will continue to live up to that promise and I will boldly fight for policies, such as wage theft prevention legislation, housing investments, and fare-free subway and buses to ensure that no person in our state is left behind.
[broadstreet zone="59983″]
The MBTA is a mess. The Framingham/Worcester commuter rail is a good option but not very reliable. Not very frequent and has weather-related and other issues. What should be done to make it a reliable option for those of us who live in MetroWest especially with the Allston Multi-modal project looming?
I believe that public transportation is a public good and that it should be safe, reliable, affordable, and accessible to residents throughout the Commonwealth. I believe that our state has too many bureaucratic barriers that make it difficult for far too many of our residents to access the services they need to get from point A to point B. I will work with the Governor to implement reduced fare and fare-free pilots for subway, regional and commuter rail. I also believe that every resident has the right to walkable and rideable communities as healthy alternatives to public transit.
Transportation with equity, access, and sustainability is at the heart of so many of the pressing issues that we face today. The only way we can solve the housing and climate crises is to revitalize and green our state's transportation system. I will continue to support efforts to improve our state's transportation systems by addressing last mile challenges, decarbonize our stock, and invest in The Ride and other transportation options to ensure that low-income residents with disabilities have fare-free, safe, and reliable options.
Throughout my tenure in state government, I have led on transportation. In the Summer of 2019, I brought together residents in my district to explore the problems and solutions to address access to the commuter rail and other modes of transportation.
I chaired a working group of the Progressive Caucus and a separate bi-cameral, bi-partisan working group on transportation revenue and investments to accelerate the pace at which we are making the investments to green our transportation system and make it more reliable and more affordable for students, employers, and families. 
[broadstreet zone="53820″]
Many businesses are still struggling post pandemic. What would you do as part of a new administration to help businesses not only survive but thrive? Businesses are struggling to find help and reliable help. What can you as Lt Governor and the new administration do to attract and maintain a workforce in the Commonwealth to keep businesses operating?
I believe that a thriving and inclusive economy provides equitable opportunities for every resident to achieve financial success, long-term economic security, and intergenerational wealth. I believe that every resident has the right to a job that supports self-worth and dignity and that provides meaningful fulfillment, growth, and prosperity.
We must invest in an equitable recovery from the pandemic and ensure that the decisions we are making now will support sustainable and inclusive economic growth and development. This means investing in our infrastructure, such as public transportation, child care, small businesses, and the mental health system. We must invest in our people, making sure that our human services and healthcare sectors are robust and meet the needs of our diverse population. If we don't make a big mid-course correction with childcare and human services, people cannot go back to work, which impacts their financial security and their mental health. I fear that if we don't solve the mental health workforce crisis, we risk losing a whole generation of young people.
As a social worker and doctor of public health, I have the expertise to get to work on Day 1 addressing this issue with the skills to examine the root causes of the severe workforce shortage. Through the working group I will lead, we explore the impact of higher pay, better benefits, higher education debt relief, paid internships, and other incentives to recruit and retain folks to nursing, teaching, and human services fields. 
I believe that we must support our small business associations that serve women, LGBTQ+ business owners, and business owners of color. Incorporating enhancements to SOWMBA is one mechanism I support to close the racial and ethnic wealth gap that persists in our state, in addition to providing additional technical assistance, no-interest loans, and other financial supports to foster wealth-building of communities of color through small business support.
There is so much we can do to build an economic development plan that uplifts Massachusetts and puts people first.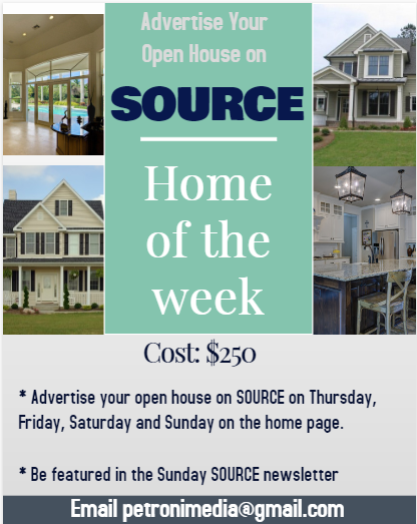 The cost of housing is skyrocketing in Framingham & MetroWest. While new housing complexes are happening in Framingham most are not affordable and don't meet the needs of the workforce. How can a new administration with you as Lt Governor fix that?
I believe that every resident has the right to humane and affordable housing in a thriving neighborhood. Right now families make choices every single day about the kind of housing they want to live in and what they can afford. I myself have lived in housing that was not humane because that is all that I could afford. I shared a bed with my 10 year old because his room didn't have heat and I was too afraid to complain for fear of getting evicted.
That is why as Lt Governor, I am committed to taking a comprehensive approach to the housing crisis. We need housing that is accessible, energy efficient, and helping us meet our climate goals as our population ages. We can't just build our way out of the housing crisis. We need to get at the root causes of what has been driving the issue, from how our real estate search data is being used to how offshore investors who have gobbled up property in the Seaport and the Berkshires, to second home owners who lock locals and local workers out of safe housing on the Cape and Islands and Cape Ann. 
We need policies to prevent speculative increases and overvaluation of the existing and new housing stock. Even before COVID hit we were seeing increases in families experiencing homelessness. The housing crisis has been exacerbated by the lack of government action to prevent the crisis from growing. We do not have enough affordable housing because we haven't invested enough in it and we do not have enough humane housing to meet the needs of seniors and disapbled people.
We also need to invest in energy efficient, all-electric buildings that are accessible for disabled people, seniors, and people experiencing long COVID. We haven't done enough planning and we haven't been proactive to address these issues. I will tackle that as LG.
Massachusetts is just one of 4 states in which the legislature and the Governor's office is exempt from the public records law. That does not seem very transparent or very progressive. Do you support changing that so emails are accessible to the public? why or why not?
As a state representative, I have advocated for greater transparency in the legislature. We need to not only change our public record laws, but also make reforms to the legislature to make it more transparent and more accessible by the general public. As Lt. Governor I will also work to ensure greater access to Governor's Council meetings, including publicizing and live streaming hearings and meetings. 
[broadstreet zone="59982″]
The mental health legislation passed by the Senate was desperately needed after the pandemic. What other healthcare changes would you champion as Lt Governor if elected?
The legislation passed by the legislature was an important step to address the mental health care crisis, but it does not go far enough to solve the severe workforce shortage in local and state agencies, schools, hospitals, and community settings. As Lieutenant Governor, I will leverage my experience as a social worker, doctor of public health, single mother, and policymaker to lead collaborative problem-solving efforts to address the workforce shortage issues that have plagued the human services and mental health fields for years. I will advocate for greater investments and creating incentives to ensure that every resident has access to the mental health and human services programs they need and deserve and that meet their unique linguistic, cultural, spiritual, and identity needs.
[broadstreet zone="53130″]
Massachusetts does not typically have a ticket for Governor & Lt Governor. Talk about your relationship with Attorney General Maura Healey and how you would work with her as the gubernatorial candidate if you win in September?
I look forward to partnering with Maura Healey to use my complementary skills as a doctor in public health and a social worker to help ensure that we are putting the health, well-being, and dignity of every resident at the heart of decision making. I am the only candidate in this race with the lived experience and the content expertise to roll up my sleeves and get to work on Day one getting to the root causes of the critical issues.
We need a Lt. Governor who has the skills to serve as a liaison to municipal leaders and who has the skills to address the big workforce issues that impede municipal leaders' ability to support their residents locally. For example, municipalities have seen their municipal workforce shrink, which severely impacts their capacity to deliver local services, such as trash, fire, policing, nursing, teaching.
As Lt. Governor, I will partner with Governor Healey by getting to work on Day 1 to address the top issues I have been hearing from residents over the last 14 months that I have been in this race. In my first 100 days I will create working groups to ensure:
1. A COVID response that prioritizes equity, public health, economic development, and a just economic recovery
2. Humane and affordable housing for all residents
3. Early childhood education, childcare, and lifelong learning
4. Accessible, respectful, and affordable mental health and behavioral health treatment
5. Environmental health and climate justice
***