5 Things You Need To Know Today in Framingham: Monday, March 28, 2022
1 Snow flurries came this morning, and temperatures are not expected to go above freezing today.
2. The Framingham Public Schools is celebrating Youth in Art month with an exhibit at the main Framingham Public Library on Lexington Street. The art is on display in the lobby and in the Costin room of the main library through March 30.
Today's column features work by Walsh Middle School student Lyla Albert. She is in grade 8.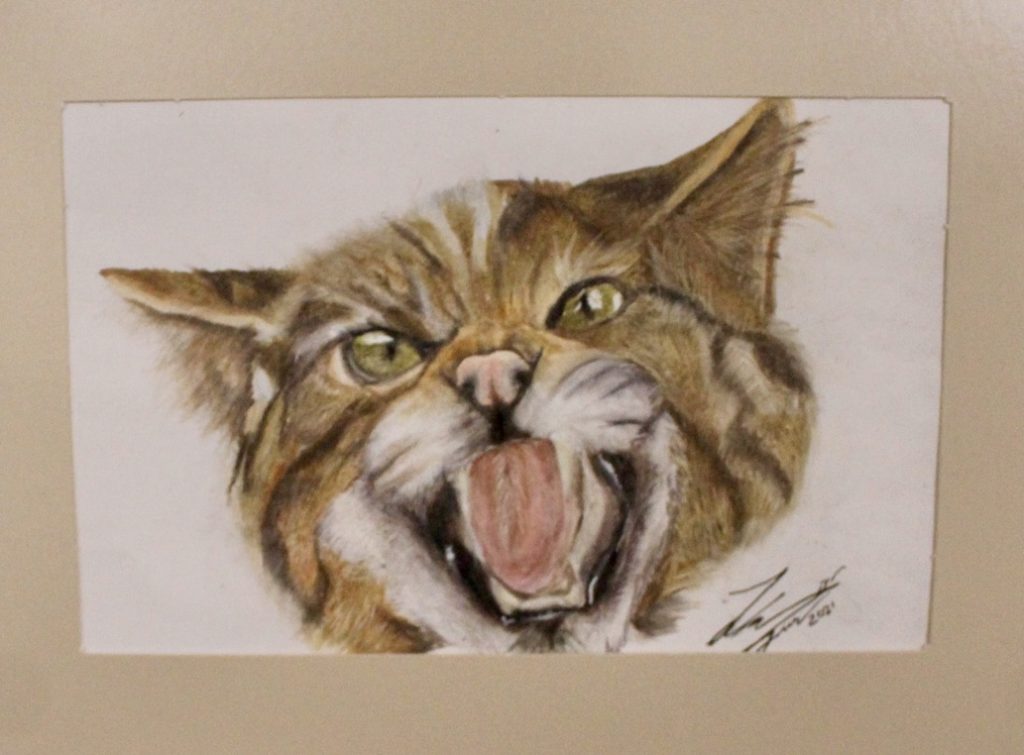 3. CITY of FRAMINGHAM MEETINGS: (on Zoom unless otherwise noted):
Framingham City Council: Public Health, Safety & Transportation subcommittee at 6 p.m.
Framingham Community Preservation Committee at 7 p.m.
Framingham License Commission at 7 p.m.
Framingham Strategic Initiative & Financial Oversight Committee at 7 p.m.
4. To mark Women's History Month, the Framingham Public Library is screening the 2014-film She's Beautiful When She's Angry and then having a panel discussion at the end of the month, with several speakers including School Committee Chair Priscila Sousa and former Framingham Mayor Yvonne Spicer.
The film is about the birth of the modern women's liberation movement in the late 1960s through to its contemporary manifestations. It is directed by Mary Dore
Tonight there is the discussion at 7 via Zoom. It is free and open to all. Register for the link at http://bit.ly/FPL-Events.
5. Framingham High School's Drama Company will stage a benefit performance of its METG entry Flora & Ulysses on Friday at 6. Tickets are available still.