Deadline To Apply For Natick High Principal Post is February 27
Education: 
Master's degree, preferably in education administration
Professional Certification:
Massachusetts licensure as a high school principal. 
SEI Endorsement for Administrators
Preferred Experience:
Progressive administrative experience;
At least five years of classroom teaching experience at the high school level.
Experience leading initiatives in the following areas:

Curriculum review, revision, and implementation
Social-emotional learning at the secondary level
Dismantling systemic barriers for equitable access to opportunity, including, but not limited to the areas of increasing belonging in the following areas:

Racial equity
LGBTQ equity
Special abilities and disabilities 
Specialized Knowledge:  
Thorough knowledge of the practices, methods and techniques used in the administration and supervision of all facets of a high school; 
Thorough knowledge of prescribed School Committee policies and procedures; 
Skill in oral and written communications; 
Ability to motivate others to reach their fullest potential; 
Ability to establish and maintain effective working relationships with school officials, students, parents/caregivers, teachers, support staff and colleagues. 
Demonstrated leadership ability; 
Ability to make independent decisions in accordance with established policies and procedures. 
Thorough understanding of and commitment to the principles and practices of diversity, equity, inclusion, and social justice as they relate to student, staff and community engagement and cultivation
Working knowledge of the Google suite, Microsoft products, Student Information Systems such as Power School, and other programs relative to work with high school students and staff
Skills: 
Demonstrated aptitude for work to be performed
Ability to operate general office/educational equipment and computer/laptop/devices required to accomplish the work assigned
Bilingual skills, especially in Spanish and Portuguese, are highly desirable
Candidates should have a passion for working with students, families, and colleagues
Candidates must be flexible and collaborative
Candidates must be able to multitask in a fast-paced, supportive environment that nurtures student growth
Candidates must be organized and able to meet ongoing, time-sensitive deadlines for work production
Such alternatives to the above qualifications as the Superintendent may find appropriate and in conformity with state certification requirements.
ESSENTIAL FUNCTIONS OF THE JOB (not limited to)
The essential functions or duties listed below are intended only as illustration of the various types of work that may be performed.  The omission of specific statements of duties does not exclude them from the position if work is similar, related, or a logical assignment to the position. This job description does not constitute an employment agreement between the employer and employee, and is subject to change by the employer, as the needs of the employer and the requirements of the job change.
Instructional Support
The principal promotes instructional practices responsive to student needs and ensures that adequate instructional support is available for students and teachers. Instructional support includes remedial instruction for students, consultative services for teachers, availability of reading instruction at the high school level, appropriate services for English Language Learners, and other services consistent with effective educational practices and the requirements of M.G. L. c. 71B S2.  The principal consults with the Director of Student Services and the Assistant Superintendent for Student Services regarding accommodations and interventions for students. Such efforts and their results are documented and placed in the student record.  Additionally, when an individual student is referred for an evaluation to determine eligibility for special education, the principal ensures that documentation on the use of instructional support services for the student is provided as part of the evaluation information reviewed by the Team when determining eligibility.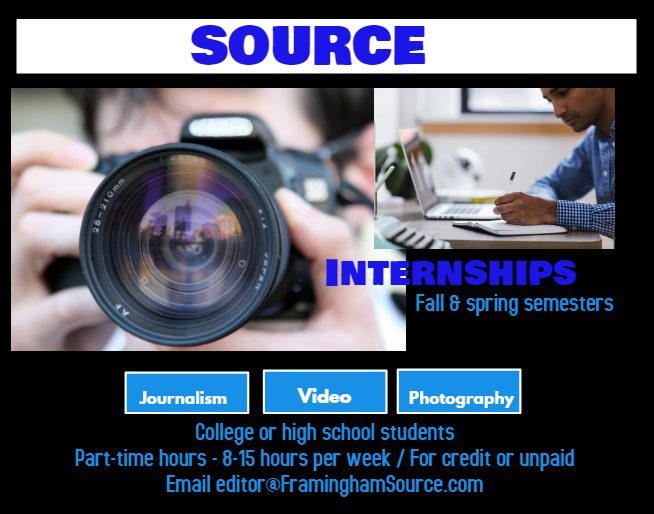 Curriculum Accommodation Plan
The Principal implements a curriculum accommodation plan developed by the district's general education program to ensure that all efforts have been made to meet the needs of diverse learners in the general education program. The plan assists the general education classroom teacher in analyzing and accommodating diverse learning styles of all children in the general education classroom and in providing appropriate services and support within the general education program including, but not limited to, direct and systematic instruction in reading and provision of services to address the needs of children whose behavior may interfere with learning. The plan includes provisions encouraging teacher mentoring and collaboration and parental involvement. 
Coordination with Special Education
The principal with the assistance of the Director of Student Services and the Assistant Superintendent for Student Services coordinates the delivery and supervision of special education services within each building.
Educational Services In-Home or Hospital
Upon the receipt of a physician's written order verifying that any student enrolled in a public school or placed by the public school in a private setting must remain at home or in a hospital on a day or overnight basis, or any combination of both, for medical reasons and for a period of not less than fourteen school days in any school year, the principal arranges for provision of educational services in the home or hospital.  Such services are provided with sufficient frequency to allow the student to continue his or her educational program, as long as such services do not interfere with the medical needs of the student. The principal coordinates such services with the Director of Student Services for eligible students. Such educational services are not considered special education unless the student has been determined eligible for such services and the services include services on the student's IEP.
Curriculum, Instruction and Assessment
Works with the Director of Teaching, Learning, and Innovation and department heads to make and oversee necessary curriculum and instructional changes in order to best meet the needs of students and improve student achievement.   
Ensures implementation of all School Committee policies.
Monitors implementation of curriculum, instruction, and assessment programs.  
Visits classrooms regularly (conducting formal and walk-through observations). 
Uses student achievement data effectively with staff and students to support ongoing improvement in student performance
Attends special events and school sponsored activities and functions. 
Guides the development of the school's improvement plan, ensuring alignment with district goals.
Establishes expectations for proper student conduct and enforces discipline as necessary, according to due process to the rights of students. 
Conducts monthly staff, curriculum and other meetings of the staff for the proper functioning of the school.
Communicates with students, faculty and parents, both orally and in writing, via regularly scheduled publications as well as through communications that respond to specific needs.
Works with various members of the central administrative team on school and district-wide issues, participates in principals' meetings, and other such meetings as required or appropriate.
Prepares and administers the school budget and supervises school finances. 
Maintains and controls funds generated by student activities. 
Prepares or supervises the preparation of reports, records, lists, and all other paperwork required or appropriate to the school's administration.
Plans and supervises fire drills and an emergency preparedness program.
Keeps the Superintendent informed of the school's activities and problems.
Establishes and maintains healthy relationships with parents, local community groups and individuals to foster understanding and solicit support for overall school objectives and programs.
Keeps abreast of trends, developments, and research as they relate to education and school operation.
Continues his/her own professional growth and development.
Performs related work as assigned.
Dismantle Systemic Barriers for Equitable Access to Opportunity
Works with district and school leadership to combat systemic barriers that limit student, family, and staff members' equitable access to opportunity
Identifies and addresses bias and its impact on rigor and opportunity for students and staff
Continues and expands focus and resources to diversify our workforce. 
Updates policies and equitable access procedures 
Provides professional development and community education around disabilities, learning styles, gender identity, language, culture, and racial identity development and racial bias. 
PERFORMANCE RESPONSIBILITIES MAY INCLUDE
Any other relative duties as assigned.
WORK ENVIRONMENT AND PHYSICAL REQUIREMENTS
The work environment characteristics described here are representative of those an employee encounters while performing the essential functions of this job. Reasonable accommodations may be made to enable individuals with disabilities to perform the essential functions. 
While performing the duties of this job, the employee is regularly required to: 
move about the classroom, school, school grounds, and off-site locations. 

On some occasions, it may be necessary to move quickly across even or uneven surfaces; 

remain in a stationary position, standing or sitting, for periods of time; 
reach with hands and arms and sit, stoop, kneel, or crouch; 
frequently use hands to finger, handle, or feel; and use hand and arm strength to grasp tools;  
operate a computer and other school/office productivity machinery (such as but not limited to, iPad, copy machine, computer printer, assistive technology); 
input information into a computer; 
read material from a computer monitor, as well as handwritten or printed matter with or without visual aids; 
see and hear on a continuous basis in order to ensure the safety of students, as well as speak frequently to provide instruction;
communicate and collaborate effectively with students, parents, and other staff members in person, via video conference, on the telephone, and/or in writing;
multitask and meet multiple demands from several people;
lifting up to and including 20 lbs
the noise level in the work environment is moderate to loud.
Must have the use of sensory skills in order to effectively communicate and interact with other employees and the public through the use of telephone and personal contact as normally defined by the ability to see, read, talk, hear, handle or feel objects or controls.
SUPERVISORY RESPONSIBILITIES
Participates in the selection, assignment and supervision of all instructional personnel. 
Orients new staff members and assists in their professional development. 
Supervises all instructional and support  personnel assigned to the school. 
Evaluates and counsels all instructional staff members regarding their individual performance.
Recommends the reappointment of teachers whose work is satisfactory and the dismissal of teachers whose work is unsatisfactory, according to established procedures. 
Formal application
Rating of education and experience
Oral interviews
Site visits 
Reference check
Strong record of work performance in current and previous roles required
Successful completion of Criminal Records Check (C.O.R.I.), Sexual Offender Record Check (S.O.R.I.), and fingerprints
Per Natick School Committee policy, all employees must be vaccinated against COVID-19 unless they qualify for an exemption accommodation,
Please complete the online application and upload your cover letter, resume, MA principal's license, transcripts and three letters of reference on our application portal, TalentEd, by February 27, 2022.