[broadstreet zone="53230″]
FRAMINGHAM – Framingham Public School District is distributing free rapid COVID-19 tests to staff today, January 2.
Tests were distributed at Fuller Middle School through 4 p.m.
There were long lines of cars on Flagg Drive most of this afternoon.
Students and staff return to class tomorrow, January 3, after the long holiday break.
The school district saw a surge in COVID-19 cases post Thanksgiving and are worried about another surge post the end-of-the-year holidays.
The Commonwealth of Massachusetts provided more than 225,000 rapid, at-home COVID-19 test kits to every school district in the state.
The Massachusetts Department of Elementary and Secondary Education (DESE) bought the tests from an out-of-state vendor earlier this week because there's been a shortage of the kits nationwide. The packages were supposed to arrive Thursday, but when they didn't, the state had to scramble to find an alternative supply.
The National Guard and Massachusetts Emergency Management Agency were distributing kits throughout Massachusetts starting yesterday. Massachusetts is one of a few states that is supplying both masks and test kits before people return back to school.
School Committee Chair Adam Freudberg said the district tried to secure free rapid, at-home COVID-19 test kits for families & students through the City of Framingham, but the City rejected the request.
[broadstreet zone="54526″]
The Baker-Polito administration provided about 10,000 free COVID-19 rapid test kits, with two tests per kit, to the Spicer administration.
City of Framingham Health Director Alex DePalo distributed thousands of kits to community partners. She has refused to release which organizations received the kits, when, and how many to the public or the media.
Many of the cities in Massachusetts distributed their kits before Christmas and several communities held on some kits and distributed to families with school-age kits this weekend, with school set to resume on Monday, January 3.
DePalo told the SOURCE the City only distributed about 500 kits to the public via a sign up form and all the other kits when to organizations.
Framingham Public Schools "requested a direct allocation of tests to distribute to kids before school returns and it was not accommodated," wrote Freudberg on social media on December 29. "Requests were made for Project Beacon to stay open during the holiday, which was also not accommodated. And there is no known interdepartmental coordination on nonprofit outreach and distribution. I am confident the cities usual non profit partners will do a stellar job getting the tests out – transparency would creates some extra community confidence though."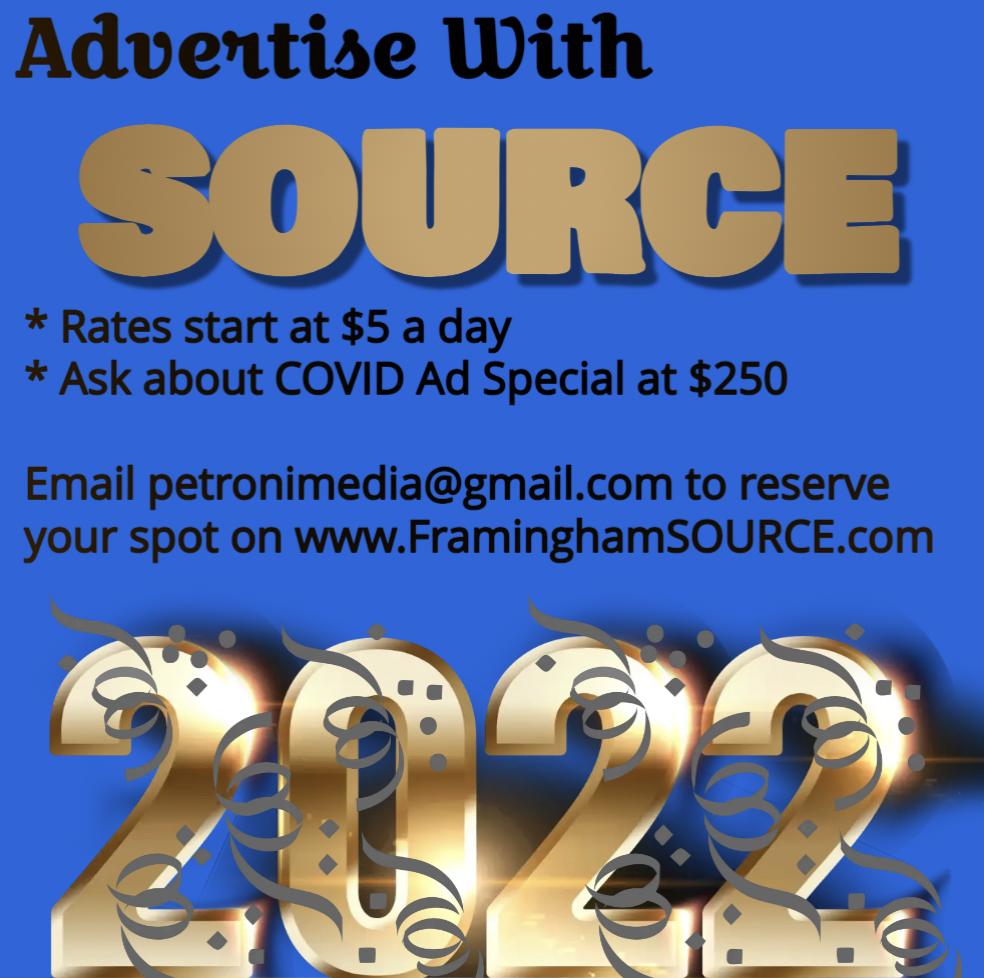 "The city should really reconsider the value of getting tests out immediately this weekend for those who need to work and go to school this Monday, rather than have them sit in storage for another week," wrote Freudberg on Wednesday, Dec. 29, "I know FPS continues to try and secure tests from numerous sources. I'm grateful for their efforts to keep trying even during a vacation week and even when the supply chain isn't easy to work with."
DePalo and former Mayor Yvonne Spicer did not respond to those requests from the School Department and no test kits were distributed to students this weekend.
Yesterday, Charlie Sisitsky was sworn in as Mayor, for a 4-year term.
Because test kits are hard to find, communities like Lexington and Burlington, canceled classes for Monday. Cambridge extended vacation until Wednesday.
Some school districts, like Sudbury, have a two hour delay.
And the Learning Center for the Deaf, in Framingham, called a "snow day' for Monday, so individuals could get tested for COVID to stop the spread of the virus.
[broadstreet zone="59948″]
***
Photos courtesy