Framingham State's Thebaud To Be Honored As One of '29 Who Shine'
FRAMINGHAM – Framingham State University senior psychology major Sashell Thebaud will be among the 29 students from the Massachusetts Public Higher Education system honored by Gov. Charlie Baker during a virtual ceremony on Thursday, May 13.
This year's "29 Who Shine" awards will be presented in a YouTube Live ceremony on Thursday, May 13 at 2 p.m. Each year, these awards are given to one student from each of the Commonwealth's 29 public campuses, including the 15 community colleges, nine state universities and five campuses of the
University of Massachusetts. Students in the Class of 2021 are being recognized for their resilience in the face of pandemic-related challenges and their willingness to pitch in and support COVID-19 relief efforts.
Originally from Haiti, Thebaud came to the United States with her mother in 2011 following the devastating earthquake that occurred there in 2010.
She is trilingual, with fluency in English, French and Haitian Creole. She is an outstanding student and a member of the Psi Chi National Honor Society.
"Sashell has taken advantage of every opportunity made available to her at FSU," said President F. Javier Cevallos. "She is an outstanding students and an even better person. We couldn't be more proud of her."
At Framingham State, Thebaud served three years as an Orientation Leader, performed volunteer service work through the Alternative Spring Break Program in 2018 and 2019, and Studied Abroad in Spring 2020 at the University of East Anglia in England.
During the current academic year, she has interned with the University's Pathways Program, which provides financial support to students who take on internships that would otherwise be unpaid. In this role, she has been critical in performing outreach to her fellow students, setting up and managing social media pages and reaching out directly to faculty to recruit eligible students. She is credited with helping a dozen students get paid for their remote internships during the COVID19 pandemic this semester, funding that is crucial to them during this difficult time.
"Ten years from now, the letter grades of the '29 Who Shine' won't matter. What we will remember is their commitment to their communities in a time of crisis," said Governor Charlie Baker. "Our public colleges and universities educate homegrown Massachusetts natives – people who are here to learn,
and here to stay. They have shown how much they care about where they come from, how much they care about us, and how much they will contribute to the civic and economic future of our Commonwealth."
Thebaud has applied to enter Framingham State University's Master of Human Resources program after she graduates this spring. A self-described "people person" she is interested in a career in Human Resources where she can help others achieve their potential. She is from Stoughton.
Thebaud's faculty mentor Professor Jen Lin also will be honored during the ceremony.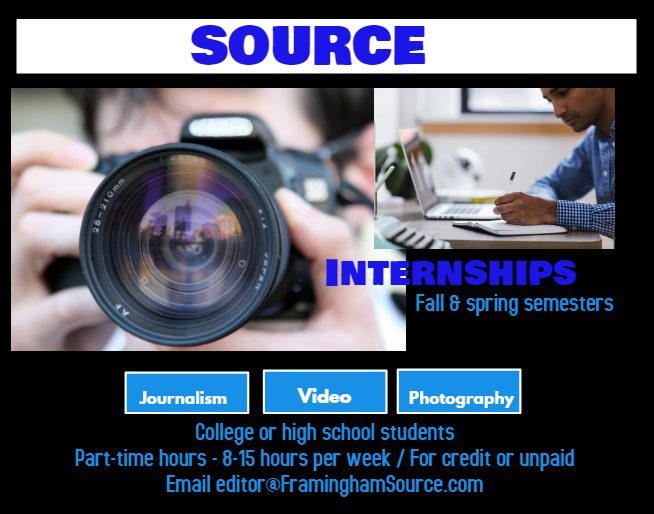 ***
In full transparency, the press & release & photo were submitted to SOURCE media