UPDATED: 5 Things You Need To Know Today in Framingham: Tuesday, January 12, 2021
1 The Commonwealth of Massachusetts began distributing vaccines to first responders, assisted living and senior facilities, as well as veterans over age 75 yesterday, January 11.
Framingham Korean War Veteran Nick Paganella received his first dose of the Moderna vaccine yesterday, January 11 at the Veterans Affairs facility in West Roxbury.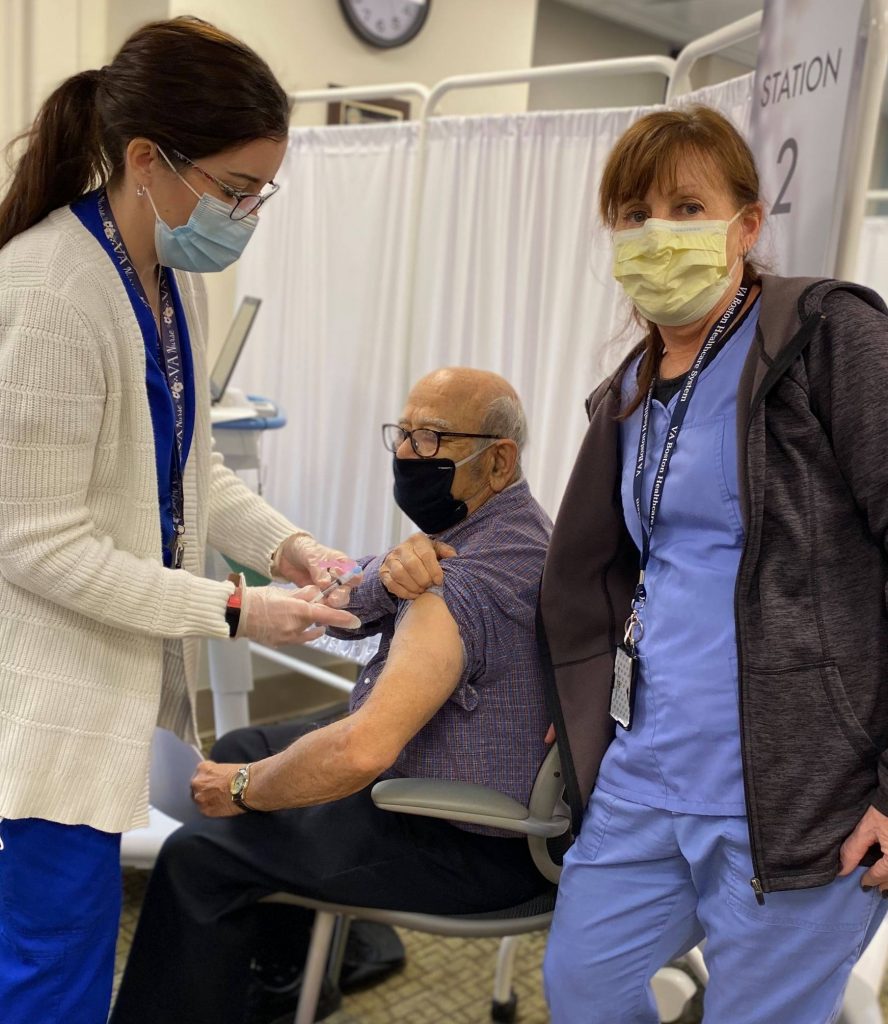 2. The state's new free COVID testing site at Framingham State University's parking lot, which is by appointment only, has been extremely busy since before Christmas. The City of Framingham has yet to open a free walk-up COVID testing site in 2021.
3. The City Council does not have a meeting tonight, but the Council's Finance Subcommittee is meeting tonight at 7.
UPDATED: Other City of Framingham Meetings (all remote unless otherwise noted):
Framingham School Committee: Climate Change, Environment, & Sustainability Subcommittee has been cancelled
Framingham Community Development Committee has been cancelled
Framingham Council on Aging will meet today at 1:30 p.m. and again at 7 p.m.
4. According to the Mayor's public schedule, Mayor Yvonne Spicer has no public events.  The mayor has not scheduled a new community hour in the new year. She has not had one in 4 weeks. She will give the state of the City address on Thursday evening at 7.
5. The City of Framingham will collect Christmas trees via a curbside collection this week.