Councilor Steiner Making Calls & Exploring Run For Framingham Mayor
FRAMINGHAM – District 3 City Councilor Adam Steiner, who is in his second term on the City Council, has been making phone calls exploring a run for Mayor of Framingham.
Voters will elect a mayor for a 4-year term in November 2021.
Steiner when asked by SOURCE for a comment on the phone calls, said "No statement. As I said before I often have conversations with people about local politics."
Steiner has been calling some Democrats in the City, business owners, and former and current elected leaders talking about the possibility of a run for Mayor in 2021.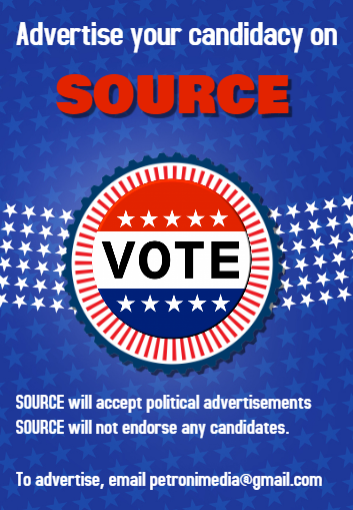 A former Town Meeting member, Steiner is the chair of the City Council's Finance Subcommittee and Vice Chair of the 11-member City Council.
Steiner is the Director of Technology for the Maynard Public Schools. He campaigned for Kennedy for U.S. Senate this year. Steiner interned for Congressman Joseph P. Kennedy III and was an aide to former Congressman Marty Meehan.
If may seem early to be exploring a run for Framingham Mayor, but two candidates have already announced officially to run against Boston Mayor Marty Walsh, who is up for re-election in 2021, as well.

Current Mayor Yvonne Spicer has not officially announced whether she will run for re-election, but she has been sending out campaign emails and raising funds throughout the pandemic,
In December 2019, Spicer's campaign asked her supporters to donate to her potential re-election campaign.
In June, Mayor Yvonne Spicer's political campaign sent out multiple emails asking for $58 donations to celebrate the mayor's 58th birthday on June 30.
Campaign finance records show the political campaign raised $11,083 through July 10, but more than 50% of the money came from those who do not live in Framingham, including a $58 donation from recently retired Framingham Police Chief Steven Trask, who lives in Franklin.
On July 30, several African-American mayors held a virtual fundraiser for City of Framingham Mayor Yvonne Spicer.
Spicer's campaign last sent out a political email on Tuesday. October 6.
While no one has officially, announced their candidacy for Mayor in 2021, other potential names that have been discussed in political circles in the city include District 8 City Councilor John Stefanini, former City Council Chair Dennis Giombetti, current City Council Chair George P. King Jr., former City Council Charlie Sisitsky, former City Councilor Cheryl Tully Stoll, and District 1 City Councilor Christine Long.