By Framingham State athletics
DANVERS – The Framingham State University baseball team belted out 14 hits as the Rams defeated Emerson College 13-4 in non-conference action Tuesday afternoon at St. John's Prep in Danvers.
With the win Framingham State improves to 2-2.
With the loss, Emerson College is now 2-8.
HOW IT HAPPENED:
Freshman Kevin Girardin (Littleton, Mass.) paced the Rams at the plate going 3-for-3 with two doubles, three runs scored, three RBI and a walk
Classmate Robert Johnston (Watertown, Conn.) went 3-for-6 with a double and two runs scored, while senior Anthony Herman (Stratford, Conn.) went 3-for-5 with three doubles, two runs scored and two RBI.
Freshman Mike Ryan (Marlborough, Mass.) added a pair of doubles, scored two runs with a pair of RBI, while fellow freshman Kyle Bolger (North Attleboro, Mass.) drove in a pair and scored a run.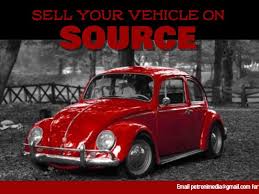 Sophomore Anthony Panza (Watertown, Mass.) earned the victory for the Rams in his first start of the season. Panza went five innings allowing three earned runs on five hits with two walks and two strikeouts.
Freshman Jack Foley (Burlington, Conn.) tossed three innings of relief allowing one earned run on three hits with a walk and three strikeouts, while senior Kevin Scerra (Marlborough, Mass.) tossed an inning of scoreless relief allowing just one hit.
The Rams plated five runs in the bottom of the first inning and never looked back opening up a 9-0 lead before the Lions got on the board in the bottom of the fifth.
Emerson cut the gap to 9-4 in the bottom of the fifth, but the Rams scored four runs in their final three at bats to reach the final margin.