[broadstreet zone="63788″]
[broadstreet zone="66384″]
FRAMINGHAM – Shaun "Pondo" Flynn Seariac, age 61, a longtime resident of Framingham and recent resident of Gloucester and Rockport, died suddenly on Friday, March 10, 2023, while vacationing in Mexico.
Born in Framingham, he was the much-loved child of the late William "Buzz" and Kathryn "Kitty" (Flynn) Seariac, and the devoted companion of the late Nicole McCloy
Shaun was a graduate of Marian High School.
He then served in the United States Navy.
Shaun went on to receive an associate degree from North Shore Community and his Masters from Salem State University in counseling.
He was most recently employed by the Lahey Clinic in Gloucester.
He is survived by his siblings, Maryellen Grady and her husband Tom of Milford, Paul Seariac of Sagamore Beach, and Christopher Seariac and his partner Trish Martin of Sagamore Beach. He is also survived by his cherished nieces and nephews; Kathleen Bien and her husband Michael, Ellen Haverty and her husband Michael, Bill Grady and his wife Kim Walter, Bernie Seariac and Hanna Seariac; great nieces and nephews, Charlotte Bien, Will Bien, Andrew Bien, Kitty Haverty, and Timothy Haverty, as well as many uncles and cousins.
[broadstreet zone="151096″]
Shaun was a free spirit who could find humor in any situation. He was a master storyteller with an unforgettable laugh. He loved spending time with his brothers, Paul and Chris, Chris' partner Trish, his niece Hanna, and nephew Bernie at Sagamore Beach where precious memories were made just as they were during his childhood with his mother, father, sister, and brothers. He loved the holidays he spent with family at his sister's home. He adored spending time at the beach and fishing, cherished his family and friends, but above all was a devoted Deadhead who traveled extensively never to miss a concert.
Relatives and friends are kindly invited to attend a time of visitation on Saturday, April 15, 2023, from 9-10:30 a.m. at the Norton Funeral Home, 53 Beech Street in Framingham.
Followed by his memorial funeral Mass at 11 a.m. at St. Stephen Church, 221 Concord Street in Framingham.
In lieu of flowers expressions of 'sympathy" in his memory may be made to National Alliance on Mental Illness (NAMI) nami.org, Narcotics Anonymous na.org, or Alcoholics Anonymous aa.org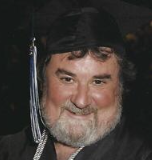 [broadstreet zone="66385″]