[broadstreet zone="59947″]
1 FLYERS IN action:
2. There is a vigil to mark the 10th anniversary of the shooting at Sandy Hook Elementary School in Connecticut tonight at 6 at Edwards Church. The public is invited.
[broadstreet zone="59984″]
3. Last week, the Framingham City Council approved the mayoral nominees to the Council on Aging. They were Audrey Hall, Kathie McCarthy, and Maria Giorgetti.
The Council on Aging meets today at 1:30 p.m.
3. Other CITY of FRAMINGHAM meetings (remote unless otherwise noted):
School Committee: Climate Change, Environment, & Sustainability Subcommittee at 4 p.m.
Keefe School Committee: Budget Subcommittee at 6 p.m.
Welcoming Ordinance Commission at 6 p.m.
Framingham City Council: Finance Subcommittee at 7 p.m.
Framingham Board of Health at 7 p.m. The City Council approved the Mayor's pick for a new Health Director last week unanimously.
Team Framingham at 7 p.m.
[broadstreet zone="53130″]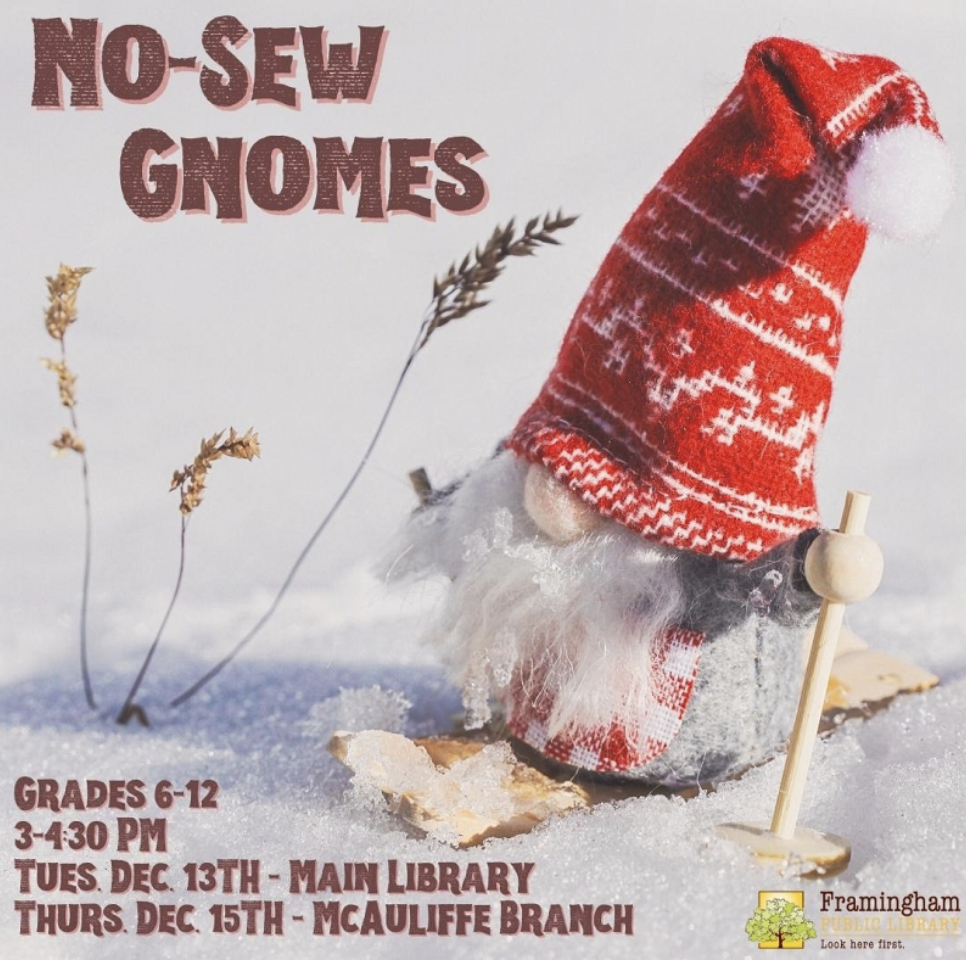 5. Library is holding a workshop to make gnomes for middle and high school students today from 3 to 4:30 p.m. at the main Framingham Library at 49 Lexington Street. No Registration is required.