King Philip Regional Ends Redhawks Season in MIAA Tourney
NATICK – The girls field hockey team from King Philip Regional High School ends the Redhawks season earlier today, November 5.
The Redhawks lost in the Division 1 MIAA tournament 3-1.
Natick was seeded #10 and King Philip was seeded #23, although their records were very close.
Redhawks end the season with a record of 11-4-2.
King Philip advances in the tournament now with a record of 12-5-2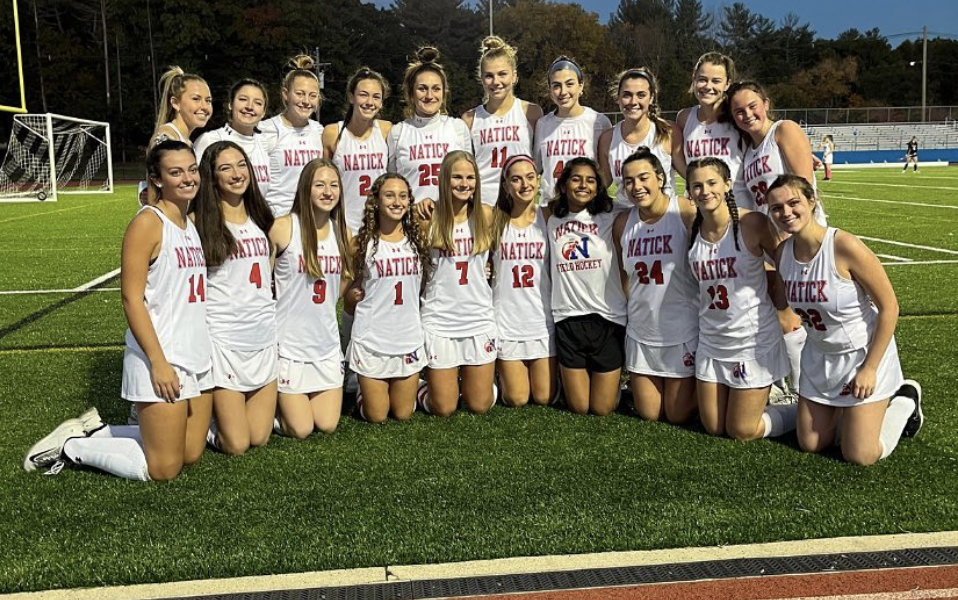 Photo courtesy of Natick High athletics