By Danielle Achin
***
[broadstreet zone="53130″]
FRAMINGHAM – The Open Spirit foundation is gearing up for the weekend eager to celebrate their annual Day of Spirit workshop event on October 22.
The Open Spirit organization is led by Boston University professor Dr. Danielle Rousseau, and Open Spirit Multi-Faith Coordinator Rev. Dr. Deborah Clark.
The main goal of the organization is to come together with open hearts to celebrate, explore, and enable healing of body, mind, spirit and earth – to inspire courage to transform the lives of the communities.
"This event has two purposes," Rev. Clark said. "It is our annual community gathering retreat, which is an opportunity for reflection, workshops, friendship and community-building.
"This year the theme is 'The Heartbeat of Community.' The second purpose is to celebrate the 10th anniversary of the founding of Open Spirit," she added.
[broadstreet zone="53820″]
Open Spirit began as an idea. Rev. Clark said over the years more and more people have taken an interest in mindfulness and holistic practices, like yoga and meditations and many had a long- standing passion for understanding other faith and spiritual traditions.
Rev. Clark however, knew that there were many people who were seeking holistic health but did not want to be part of a traditional faith community and wanted to find a resolution around this issue for all to enjoy.
When Jonathan House Preschool closed leaving an open building up for grabs, Rev. Clark didn't hesitate on this opportunity.
With an initial grant from the Carpenter Foundation, Rev. Clark said they were then able to explore the possibilities.
[broadstreet zone="59982″]
"I like to say that Open Spirit emerged at the intersection of passion and opportunity," Rev. Clark said. "Now, Open Spirit is a truly multi-faith community, sharing the campus and some of the staff with Edwards Church."
In the past decade, the Open Spirit has helped people in a variety of ways and has left nothing but a positive impact on communities, especially those who faced challenging life circumstances.
During the COVID shut-downs, Open Spirit created videos to support teachers and students and immediately shifted to offering wellness classes and special multi-faith programs on-line.
Open Spirit has also hosted multiple multi-faith programs, including annual iftars (fast-breaking celebrations during the Muslim month of Ramadan), and has offered a free weekly yoga class for area veterans and family members each week for the past 10 years.
[broadstreet zone="59948″]
The organization also provides opportunities for a calm centering during a time of crisis, enabling people to draw upon their own spiritual resources, and reducing isolation and strengthening community.
Rev. Clark said the organization continues to expand and collaborate with other communities to give everyone the opportunity to have "a renewed appreciation for our connection with the earth."
She said, "Open Spirit seeks to be a new kind of community that brings people together across differences."
The Open Spirit event will be held at 39 Edwards Street Framingham or via Zoom from 10 a.m. to 3:30 p.m. for all to attend.
[broadstreet zone="70106″]
Danielle Achin is a fall 2022 SOURCE intern. She is a senior English major with a concentration in journalism and a minor in psychology at Framingham State University. Danielle has been an athlete since she started gymnastics at age 4. She joined the Framingham State cheerleading team freshman year and recently won the 2022 National Cheerleaders Association (NCA) National Championship for the first time in Framingham State history. She is also one of the Sports editors for Framingham State's student newspaper The Gatepost.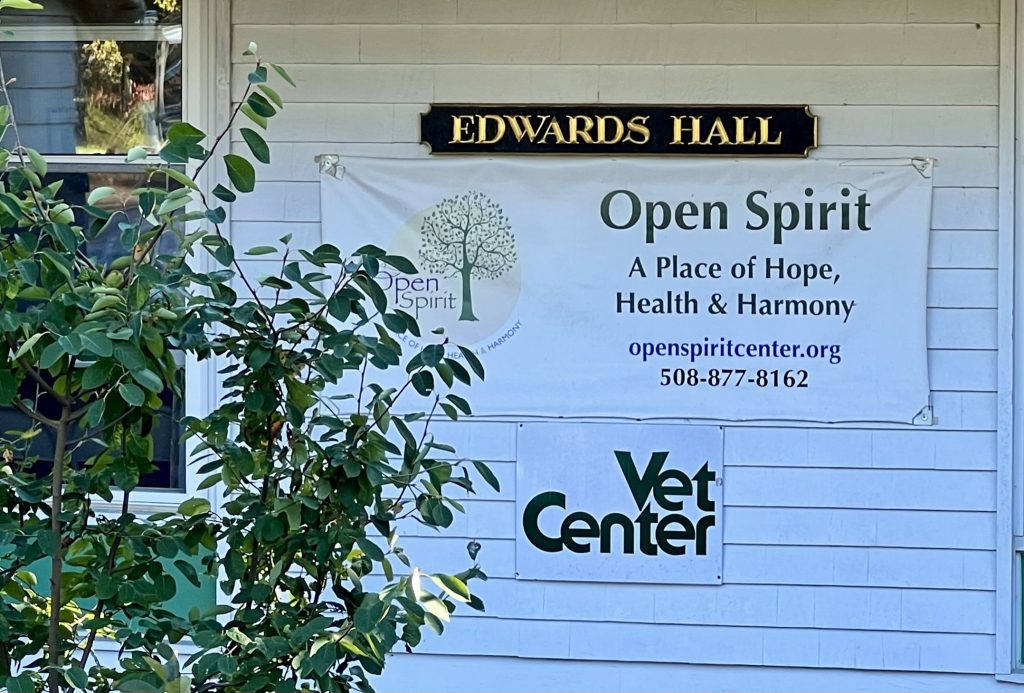 [broadstreet zone="58610″]