Natick Defeats Framingham in First Unified Game of the Season
NATICK – This afternoon, it was a battle between Natick and Framingham on the basketball court, but all the athletes were winners.
It was the first unified basketball game for both the Flyers and the Redhawks.
Natick took the victory.
According to Special Olympics "Unified Sports joins people with and without intellectual disabilities on the same team. It was inspired by a simple principle: training together and playing together is a quick path to friendship and understanding. In Unified Sports, teams are made up of people of similar age and ability."
The Framingham unified basketball program is co-ed, and first began at Framingham High with the 2018-2019 season.
Framingham has its home opener on Wednesday, October 12 at 3:45 p.m. at the high school gym against the Rockets of Needham High.
***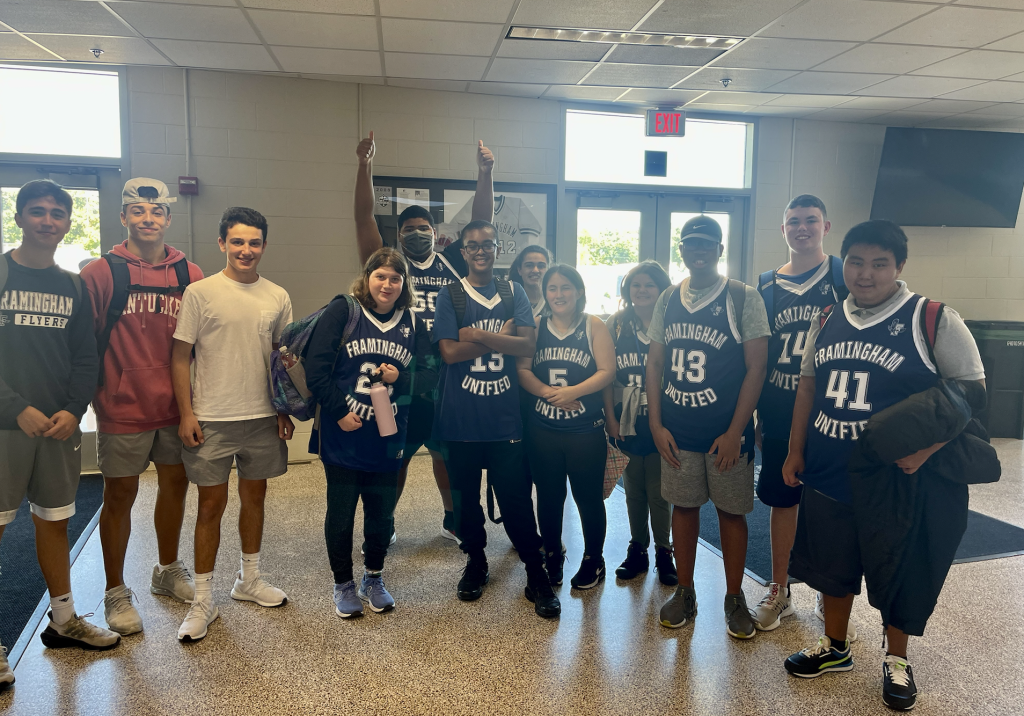 Photo courtesy of Natick Athletics