Natick Welcomes 2 New Police Officers
NATICK – The Town of Natick Police announced two new officers have joined the force.
Officer Nunez and Officer Mooney both graduated from The Lowell Police Academy on Friday, September 30.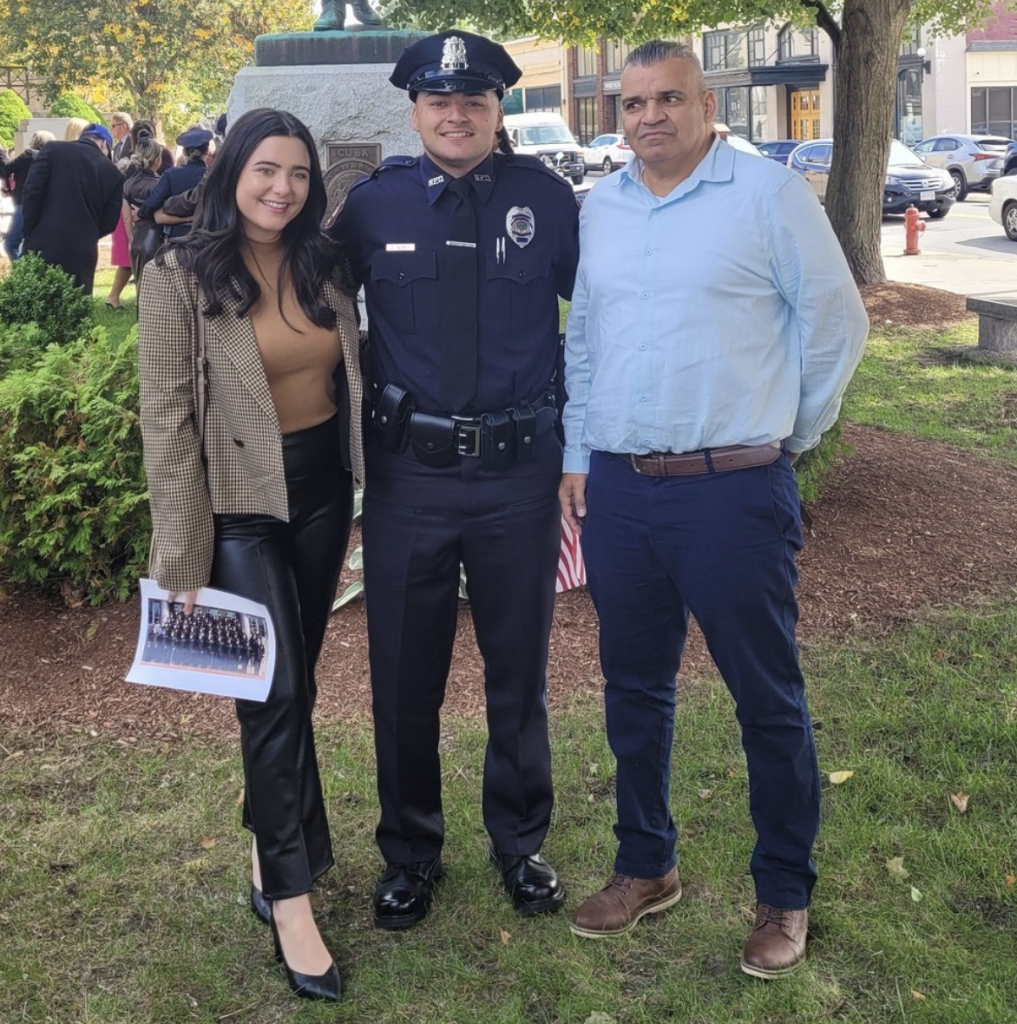 Officer Nunez is picture with his father Ervis Nunez Sr. and his girlfriend Gabby Thomas.
Officer Mooney is pictured with his brother Ryan Mooney of the Natick Fire Department, grandmother Mary, cousin Daniel Sweeney of the Framingham Fire Department, father Capt. John Mooney of the Belmont MA Fire Department (retired), and his mother Jeanne.