PHOTOS: State-Wide Candidates Attend Framingham Democrats BBQ
FRAMINGHAM – Several state-wide candidates attended the Framingham Democratic Committee BBQ at the home of Framingham City Councilor Chair Phil Ottaviani Jr. and his wife School Committee Clerk Valerie Ottaviani tonight, August 27.
Lt. Governor candidate Tami Gouveia was in attendance, along with Secretary of State William Galvin and Secretary of State challenger Tanisha Sullivan.
Two of the three Democratic Attorney General candidates spoke – Andrea Campbell and Quentin Palfrey.
Both candidate for state auditor Sen. Diana DiZoglio and Chris Dempsey were in attendance.
Framingham Mayor Charlie Sisitsky and First Lady Robin Kaye attended as did Senate President Karen Spilka, State Rep. Danielle Gregorie and Rep. Jack Patrick Lewis.
6th Middlesex District candidates Priscila Sousa and Margareth Shepard attended, as did 19th Worcester District candidate Kate Donaghue and Connor Degan, who is a candidate for the 8th Middlesex District seat.
Several Framingham City Councilors were in attendance including at-large Councilor George P. King Jr, District 3 Adam Steiner, District 7 Leora Mallach, and District 8 John Stefanini.
School Committee member Beverly Hugo from District 1, Sousa from District 5, and Willie LaBarge from District 9 were among the crowd of about 100 people.
Library Trustees Ruth Winett and Isabella Petroni were also in attendance.
***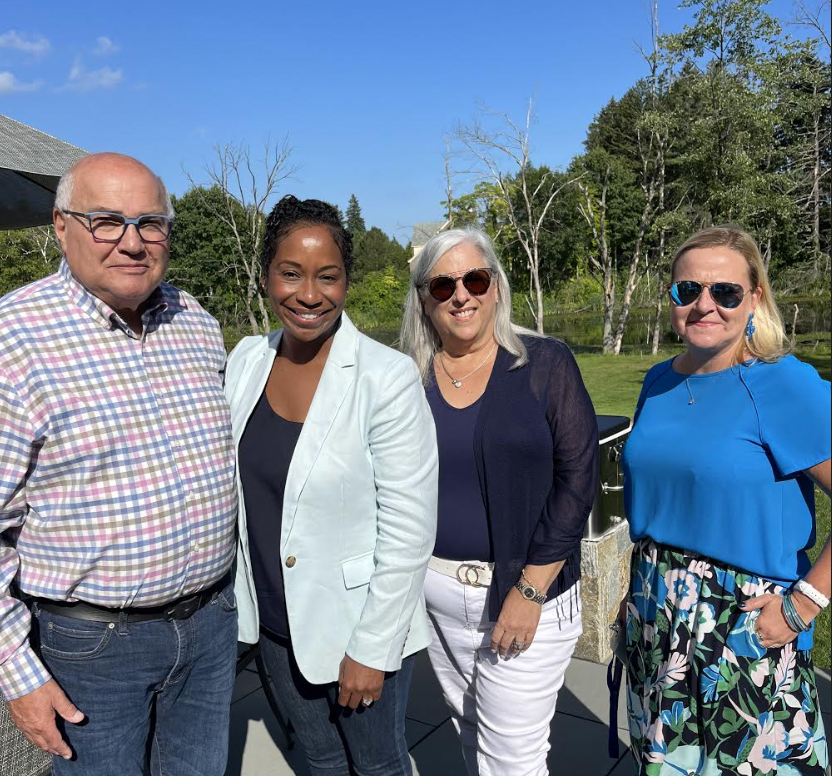 Framingham Mayor Charlie Sisitsky, Attorney General candidate Andrea Campbell, First Lady Robin Kaye, and Rep. Danielle Gregoire.