Framingham State, Bridgewater State, & Worcester State Receive $2.9 Million National Science Foundation Grant To Recruit & Retain STEM Faculty of Color

FRAMINGHAM – The National Science Foundation (NSF) has awarded a nearly $3 million grant to three Massachusetts sister universities to support the development of a model for advancing early career faculty of color to full-time positions in the STEM (Science, Technology, Engineering and Mathematics).
Framingham State University, Bridgewater State University and Worcester State University will partner
on creating a national model for a state university system to recruit, retain and promote cohorts of
STEM faculty of color. The STEM fields in the three institutions include social, natural, environmental,
and food sciences, anthropology, biotechnology, photonics, engineering, mathematics, and economics.
Framingham State is the lead institution on the effort, which will officially launch on July 1st and take
place over 5 years.
Black/African Americans, Hispanics, and Latinx students make up roughly 33% of the USA student
population in institutions of higher education and 13% of the proportion of earned STEM doctorates.
Nonetheless they represent only 9% of the STEM workforce and only 6% of the tenure-track STEM
faculty in US institutions of higher education.

"Our faculty demographics do not mirror that of our students who reflect our society but not the STEM
workforce," said Reema Zeineldin, Associate Vice President for Academic Affairs at Framingham
State and the lead Principal Investigator (PI) on the grant application. "Research clearly demonstrates
that students of color perform better when they are guided by professors from similar backgrounds and
lived experiences. This alliance of three institutions aspires to provide a replicable supportive model on
best practices in inclusion and equity for increasing representation and persistence of faculty of color in
STEM. We are grateful to the NSF for its support of the effort."
The NSF grant will support the following strategies:
Plan a cluster-hiring of STEM faculty of color within the three institutions to create five cohorts,
one per year. This hiring will include tenure-track and non-tenure track temporary full-time
faculty and will support advancement into various stages of their careers.
Design a shared learning experience with clear learning outcomes for the cohorts through joint
faculty development and faculty mentorship programing.
Create a sense of community for the recruited faculty through events and resources that are
organized and shared by the three institutions.
Provide seed funds to support scholarship and research for the recruited faculty in addition to
awarding course releases during their early years.
Improve academic climate within the three universities to be more welcoming and supportive
of faculty of color.
Ensure proper design, implementation, and institutionalization of the proposed model.

The grant money will support the hiring of a full-time grant manager who will be shared by the three institutions. The ultimate goal is to establish a model that will be shared with other university systems or
geographically-clustered similar institutions across the country.
The impact on society is that our institutions will contribute to mitigating systemic racism and enhancing respect and human collaborations, thus enhancing the economy and prosperity within the US.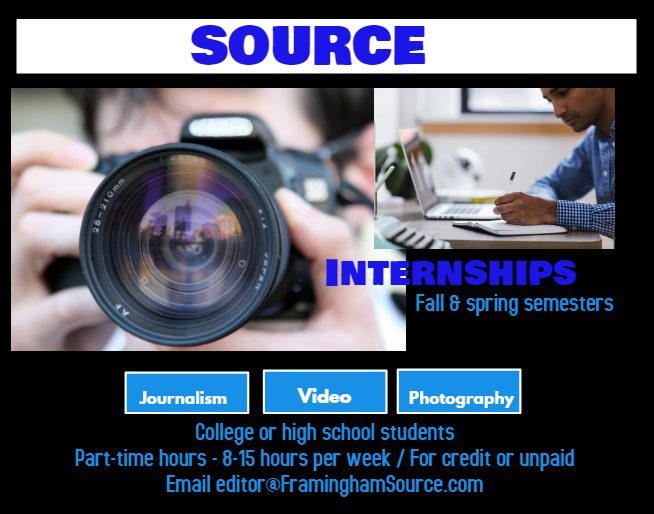 ***
In full transparency, above was a press release from Framingham State University submitted to SOURCE media for publication.