By Caroline Gordon
***
[broadstreet zone="53230″]
FRAMINGHAM – Framingham High School seniors gathered in the school library to compete in the 17th Annual Poetry Slam on April 29.
This year, the competition ran alongside the larger celebration of artistic FHS students, the inaugural "Spring into the Arts" festival.
The Class of 2022 Annual Poetry Slam champions were The Girly Pops, a trio of seniors – Jenna Smith, Sophia Tesorero, and Zoe Green-Kaberman for their poem "Telephone."
In addition to the group claiming first place, two more poems called "In one ear out the other" and "When I think of you" won first place as well – both written by Smith.
She explained the inspiration behind her poem, "In one ear, out the other," which signifies how she coped being bullied for being a heavy child.
[broadstreet zone="54526″]
Smith said she wrote the poem to spread awareness about the social struggles she faced as a heavy child.
Her poem, "When I think of you" is about her late grandmother, who had Parkinson's Disease.
Tesorero congratulated Smith and said Green-Kaberman and Smith are her "two best friends" and that she found the event impactful as everyones' poetry was "emotional."
Green-Kaberman said Smith and Tesorero are "really talented writers."
[broadstreet zone="58893″]
Framingham High Librarian Alison Courchesne explained that poetry is not only meant for English classes, but the community as a whole.
"Poetry is for school culture," said the founder of the poetry slam.
She said the poetry slam is a "shared, joyful experience" for the Framingham High community.
***
Caroline Gordon, a spring 2021 SOURCE intern is a senior English major with a concentration in journalism at Framingham State University. Gordon is the Arts and Features editor for Framingham State's student newspaper, The Gatepost. Connect with Caroline on LinkedIn: www.linkedin.com/in/caroline-gordon98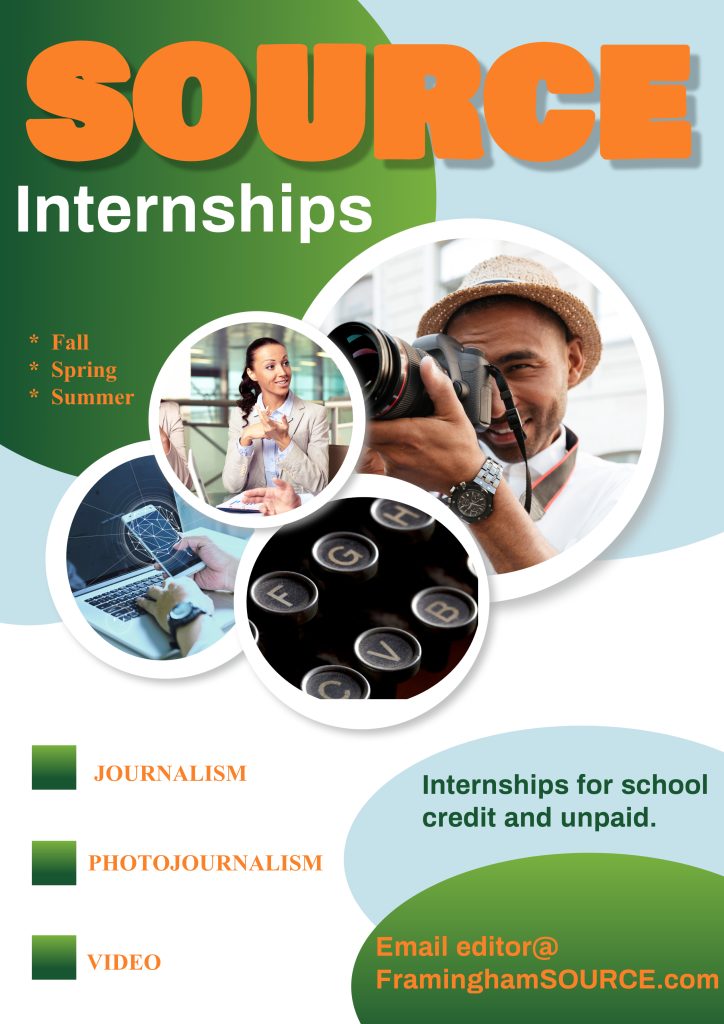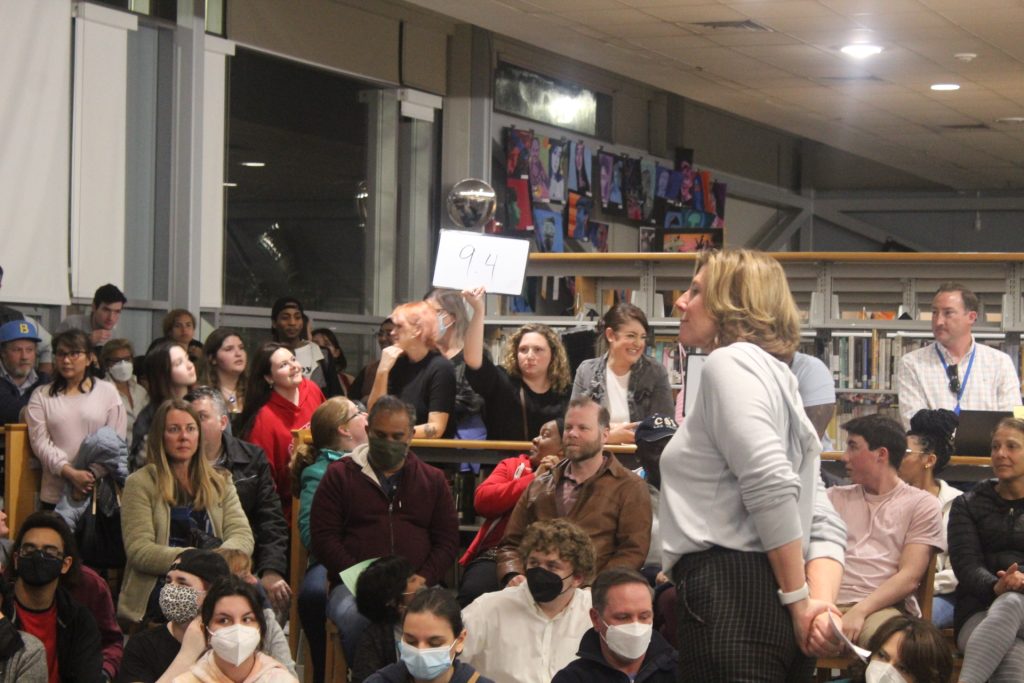 Photos by Caroline Gordon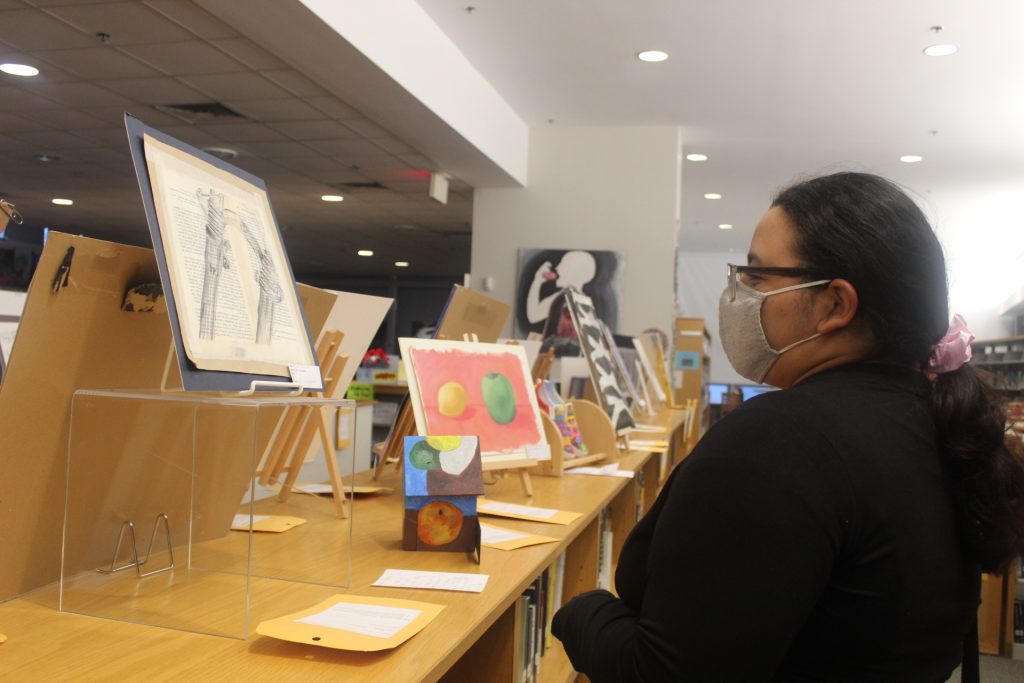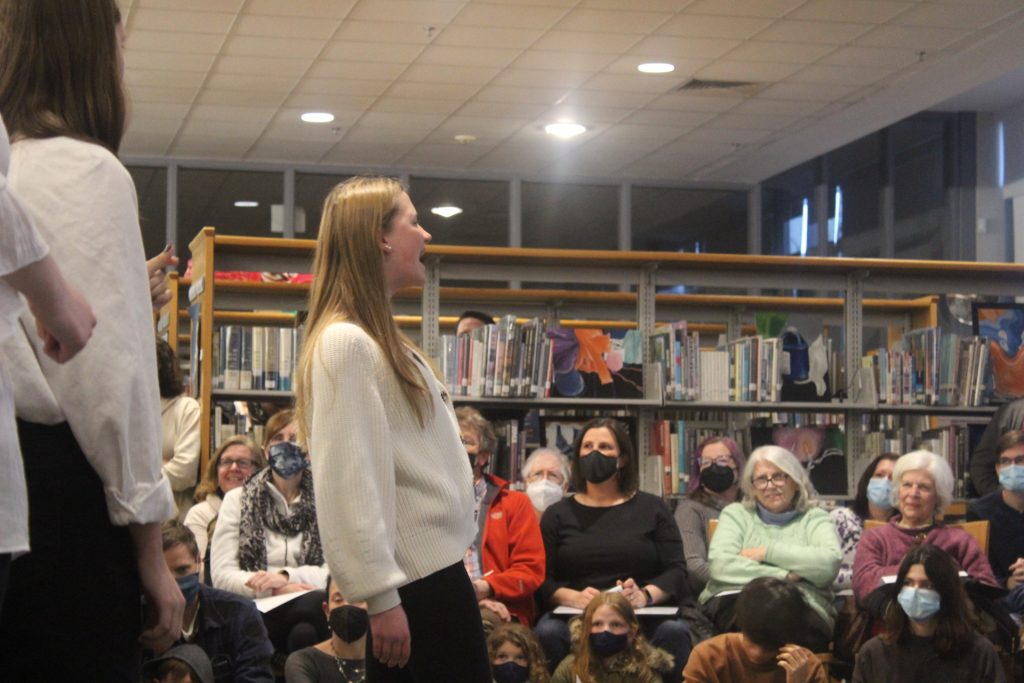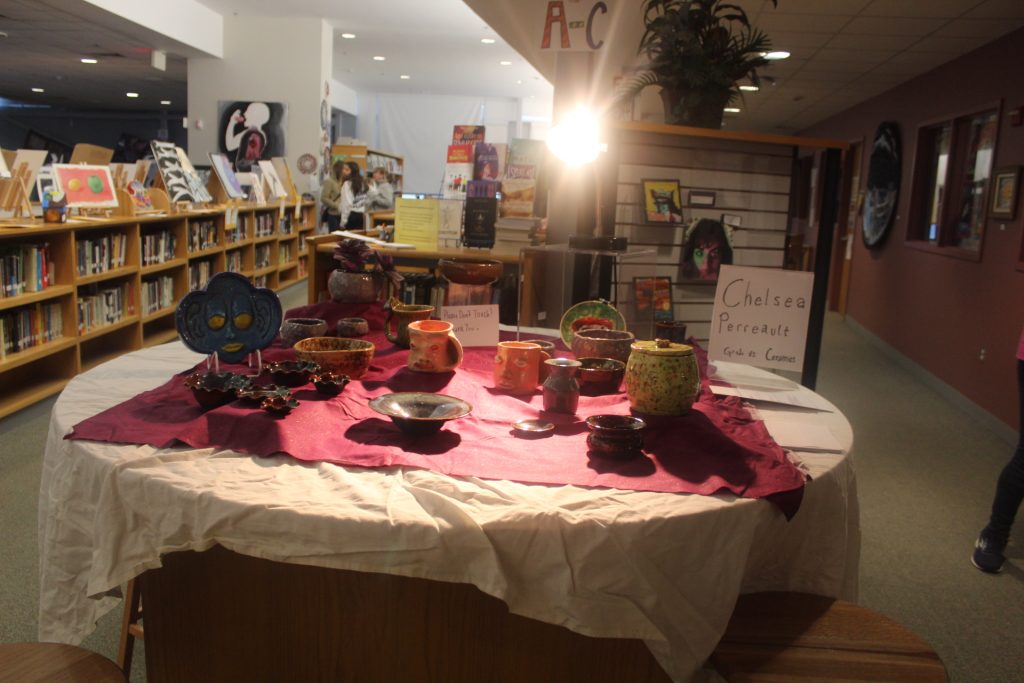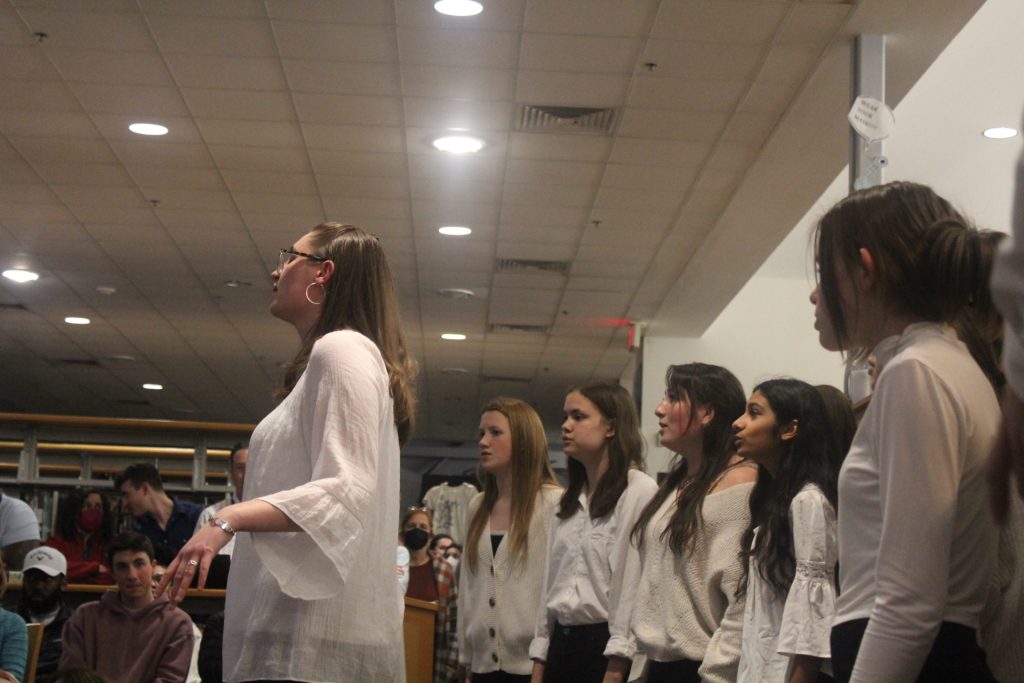 ***