[broadstreet zone="59948″]
FRAMINGHAM – The Framingham High girls golf team, in its inaugural season, won its first-ever match yesterday, April 11.
The Flyers defeated the Wildcats of Weymouth High, on the road. 3.5 to 2.5, said head coach Jill Jones.
"This was a huge accomplishment for the girls, as they have been working hard to put this first-EVER win into program history," said Jones.
Jones, played golf at Framingham High when she was a student, but on the boys team, as there was no girls team.
This is the first season for girls golf at Framingham High.
[broadstreet zone="59945″]
Freshman Sophie Donahue playing the #1 spot won her match.
Sophomore Keira Neenan playing the #4 spot won her match
Freshman Aria Goldberg playing the #5 spot won her match
"The match came down to the final hole.. (in the dark!) where Sophomore Lucy Keane playing the #2 spot needed to win or tie the hole to secure the victory, and she did just that," said Coach Jones.
"I am so proud of all that this team has accomplished in such a short amount of time. The girls come to practice everyday and put in the work, rain or shine. They want to succeed and they want to get better. I can't ask for anything more as a coach. The sky is the limit for these girls and I am so excited to see what this team can accomplish for the remainder of the season," said Coach Jones.
Framingham will host Weymouth on Thursday, April 14 at 3:30 p.m. at the St. mark's golf course in Southborough.
[broadstreet zone="59947″]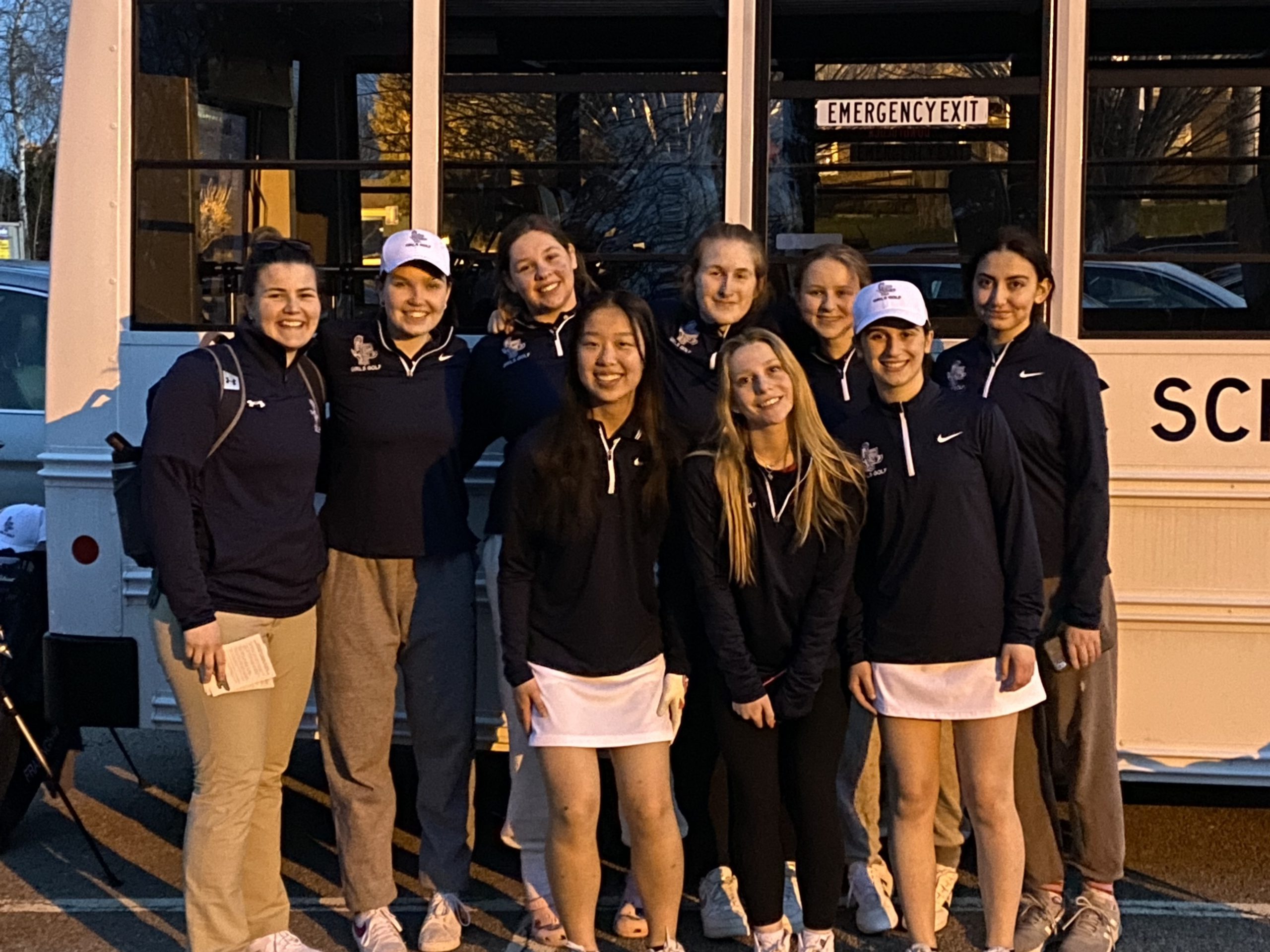 Photos courtesy of Coach Jill Jones.