Election Preview: Natick Voters Will Choose Between 3 Candidates For 2 Select Board Seats
By Caroline Gordon
***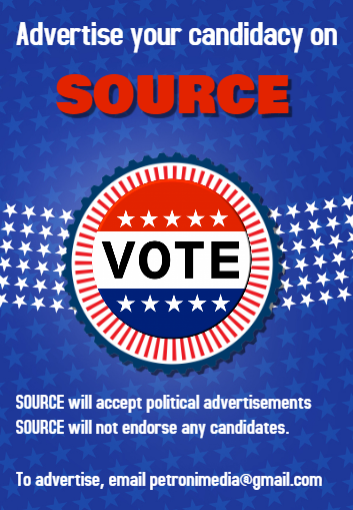 NATICK – On Tuesday, March 29, Natick voters will select two individuals out of 3 candidates to join the 5-member Natick Select Board.
Yes For Natick hosted a forum for Select Board candidates Cody Jacobs, Bruce Evans and Kathryn Coughlin, to discuss management styles, methods of fixing Natick's top issues, economic vision for downtown Natick and Route Nine, and their advocation for safer roads, via Zoom on March 8.
The moderator was SOURCE editor Susan Petroni. The digital news site does not endorse candidates for office.
The questions for the Yes for Natick forum were submitted by Natick residents.
The first question asked the candidates to describe their management style and all three agree collaboration and listening to colleagues are essential to serving as a strong leader.
Jacobs, who is a lecturer at BU Law School, a Town Meeting member and a community activist, said he has collaborated with policy makers at the state and local levels to create strong gun policies, despite people "pulling in different directions."
Evans, who has served over 10 years on Natick Finance Committee, and who served as a Town Meeting member, said, "It is very important to build consensus in order to reach a conclusion."
Coughlin, who has served on the Zoning Board of Appeals and who serves as a Town Meeting member, described her experience as a package store owner, noting how working as an employer honed her management skills.
The second question asked what the top issue facing Natick is and how the candidates will fix it.
Jacobs said affordability is a concern for Natick residents noting that the number one way to fix it is reforming the tax system by splitting the tax rate in order to shift the burden from residential property owners onto commercial tax payers.
Evans and Coughlin said the budget deficit is a major concern facing Natick as it has
worsened due to the pandemic.
Evans said, "This is not something that happened over night. If we solve this problem,
we can solve a multitude of problems."
Coughlin said, "If elected, I would immediately take s study of our budget and figure out
if there are ways we can enhance revenue."
The third question asked the candidates what their economic development vision for downtown Natick and Route 9 is and how they can support the business community.
Jacobs said he would communicate with the new Chief of Information Officer and Community Economic Development Office to improve economic development by increasing commercial and residential development to "increase foot traffic."
Evans said he would not split the tax rates for downtown Natick and Route 9 shops because the owners rent the buildings and if there is a split tax rate, their rent will be raised, which could force them to leave.
In agreement, Coughlin said, "In order to reduce residential taxes 10%, which saves the typical tax payer $72 a month, the Natick Mall tax bill would raise by 40% – going from 4.6 million to 6.45 million – a sure way to discourage property."
The fourth question asked how the candidates will advocate for safer roads in Natick in regards to speeding and traffic.
Jacobs said he would lower the speed limits and educate the public on the necessity of lowered speed limits to keep those traveling by bike and foot safe.
"We need to look at roads from the perspective of everyone using them," he said. Evans said recently there have been two pedestrians who have died from getting hit while using the crosswalks.
Evans noted he would educate the public and enforce them to abide by traffic stops to ensure safety of pedestrians and those on bikes
Coughlin said she would work closely with the Transportation Committee and the police department to develop ways to keep people safe on the roads.
All polling locations will be open 7 a.m. to 8 p.m. on election day.
Precinct boundaries have been recently been altered. Below are the new polling locations courtesy of natickma.gov.
○ Precinct 1: Kennedy Middle School (165 Mill St.)
○ Precinct 2: Kennedy Middle School (165 Mill St.)
○ Precinct 3: Kennedy Middle School (165 Mill St.)
○ Precinct 4: Wilson Middle School (22 Rutledge Rd.)
○ Precinct 5: Wilson Middle School (22 Rutledge Rd.)
○ Precinct 6: Lilja Elementary School (41 Bacon St.)
○ Precinct 7: Community-Senior Center (117 East Central St.)
○ Precinct 8: Morse Institute LIbrary (14 East Central St.)
○ Precinct 9: Community-Senior Center (117 East Central St.)
○ Precinct 10: Community-Senior Center (117 East Central St.)
You can also refer to the link below to see your new polling location and to check if you
are registered to vote.