Haugland Seeking Re-Election To Natick School Committee For 5th Term
Editor's Note: Per the SOURCE election policy, each candidate is allowed to submit an announcement in their own words for the election. Town of Natick election is March 29.
***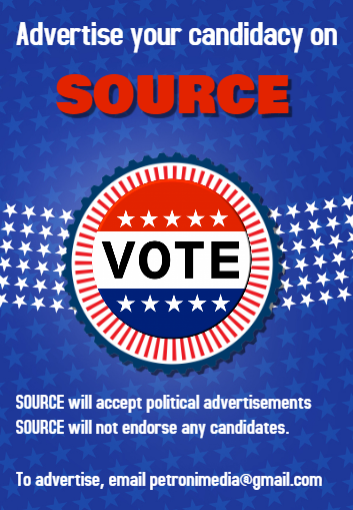 NATICK – I'm Henry Haugland and I am running for re-election to the Natick School Committee. I have the passion and a unique experience blend that will allow me to continue to make a difference for
Natick children and their families.
I am completing my fourth term on the Natick School Committee, having served from 1998 to 2007 and again beginning in 2019. I was also on the Advanced Math and Science Charter School Executive Board from 2006 – 2012. I've spent decades in senior executive positions and am currently the CEO of a Natick-based business.
I understand the challenges involved in managing a large, complex organization such as the Natick Public Schools, with its 1,000 employees, 5,200 students, 3,500 families and $80 Million budget. We have a diverse array of constituencies and issues. The School Committee must be focused on improving outcomes in the classrooms while being responsive to our constituencies.
My priorities are to provide the support the superintendent, leadership team, teachers and
staff need to:
 Ensure that each child receives effective, personalized education
 Minimize pandemic-related learning losses and increased social-emotional challenges
 Manage budget growth to maintain affordability for town residents
 Attract and retain exemplary teachers
 Foster a culture of excellence within our schools

Natick has become a model for Massachusetts school systems. A vital goal for the next three years is to deliver the promise contained in our Profile of a Graduate, to all kids. This means each child receives effective, personalized education and each family receives the support and assistance that they need. An essential ingredient is to improve effectiveness while constraining cost growth.
Approximately 500 students, just under 10% of our enrollment are behind academically relative to pre-pandemic benchmarks. Many of our students are demonstrating social and emotional issues that require school support. Our staff is working hard to help these children and their families.
Attracting and retaining exemplary teachers is mandatory. All six of our collective bargaining agreements expire this year and are being re-negotiated by the School Committee. Nearly 60% of our teaching staff are senior teachers whose training and experience and willingness to mentor younger teachers were essential to helping our children make it thru the past two years. We must retain these exemplars. They are the foundation for the next generation of Natick excellence.
The most important element in a school system, as in a business organization, is the culture. A culture powered by excellence can overcome seemingly overwhelming obstacles. This is exactly what allowed Natick Public Schools to navigate effectively through the past two years of COVID-related challenges.
We are blessed with an exceptional superintendent and her leadership team. Teachers and staff consistently deliver professionalism, capability, compassion and devotion to our children and families.
New Explorations
Process Improvement
A Lean Six Sigma review might help identify ways to improve operating efficiency and potentially reduce costs. Although widely implemented in business, this is not commonplace in schools. I believe that we could receive grant funding to execute such an effort.
Five Year NHS Program
I would like to explore the potential for offering a five-year program in conjunction with one or more community colleges such as Mass Bay. A student selecting this path would receive an Associate Degree as well as their NHS diploma at the conclusion of a five-year program. This could significantly reduce college costs for families. Implementation of this scenario would require support from the state for at least a 4-year pilot.
Universal Pre-K
There is interest at the federal level as well as the state level for the implementation of PreK education for all 4-year-olds. The state is currently funding pilots. One possible approach would be to create a partnership between NPS and private Pre-K providers. An ideal program could reduce costs for families, provide a quality childcare alternative, and ensure that all students were well prepared for Kindergarten.
Candidate's background
I grew up in Laramie, Wyoming and moved to Natick with my wife, Linda Wollschlager, in 1989. I have seven children including 2008 and 2013 graduates of Natick High School. Co-founder and
CEO of Natick-based WebReply, Inc.
President of the Board of Directors for Kids Connect, a Natick non-profit providing tutoring
services, for 20 years
Natick Town Meeting Member since 1998
Natick High Robotics Team (RoboNatick) mentor for 8 years
Member of the Board of Directors of The Education Collaborative (TEC) since 2021
Natick Historical Commission Member since 2021
Graduate of University of Colorado, Math and Chemistry
Veteran of the United States Marine Corps