Small Electrical Fire at Trader Joe's Temporarily Closes Store
FRAMINGHAM – Firefighters extinguished a small electrical fire at Trader Joe's in Framingham this afternoon, January 27.
"Great job by crews extinguishing small electrical fire confined to register area," said Framingham Assistant Fire Chief John Schultz.
Engine 1, Tower 1, Rescue 1 and Command 2 responded to the fire this afternoon, just after 3:30 p.m.
There were no injuries, said the Assistant Fire Chief.
Store is closed until cleaned and inspected, said Chief Schultz.
Building & health departments are on scene investigating now, said the Chief at 5 p.m.
Framingham Fire Marshal and inspectors are also on scene, he added.
Cause of the fire has not been determined.
***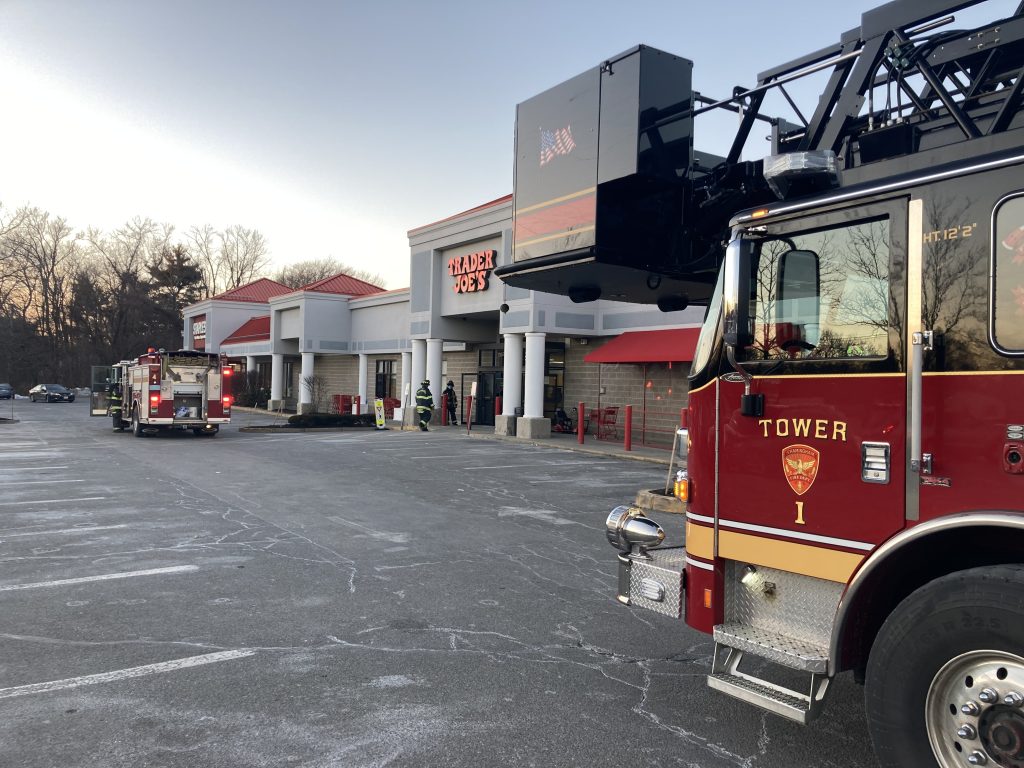 Photo by Framingham Fire