Editor's Note: SOURCE Media emailed all 4 candidates who will appear on the September 14 ballot and gave all four candidates the same amount of time to complete the Q&A below. Three of the four candidates returned the Q&A by the deadline. One did not respond.
The two candidates with the most votes will move on to the November 2 ballot. The winner on November 2 will be elected for a 2-year term as City Councilor in District 7 to replace Councilor Margareth Shepard, who chose not to seek a third term.
***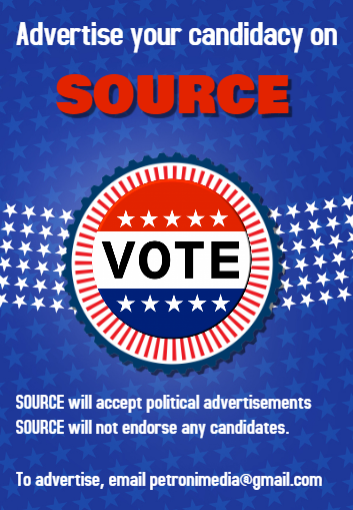 Eugene Grzywna
Age: 65
Pronouns: he/him/his
Occupation: Retired
Year lived in Framingham: 30
Municipal experience:
Do you speak another language? No
Why should someone vote for you to represent them as a City Councilor in District 7?
I am a long-standing resident of Framingham, and I understand the needs and concerns of our community, and am dedicated to foster improvements that will help to make Framingham a city where people can thrive in a healthy, safe, and vibrant community that is people-friendly and environmentally focused, and that fosters a high quality of living. I am retired and have the time to dedicate myself to addressing the needs of the community, and to be available to meet with people, listen to their concerns, and serve as an excellent liaison between the people and the city government.
[broadstreet zone="58544″]

Describe District 7 in 3 words: Welcomes multicultural diversity
District 7 needs: Vehicular/Pedestrian Traffic Safety Improvement Plan
Framingham has (too few, just the right amount, or too many) apartments. Too Many
Do you support a split tax rate for businesses and homeowners? (yes or no) YES
Zoom Fatigued or Zoom Happy: Zoom HappyI think that Zoom opens up opportunities for new levels of participation for all Framingham residents to come to the table. Participants can decide to view zoom meetings and pay particular attention to matters that they are most concerned and/or interested in.
Should City offices close early on Fridays? (yes or no) – YES
[broadstreet zone="53130″]
Report Card time for the Mayor. What letter grade would you give her? B+
Report Card time for the City Council. What letter grade would you give the current District 7 City Councilor? B+
City Council pay is too high, too low, or just right? Too low
The elected Mayor should attend every City Council meeting like s/he attends every School
Committee meeting? (yes or no) YES
Best run department in the City is: Parks & Recreation
My favorite place in District 7 is: Butterworth Park
If elected, which one City Council subcommittee would you wish to serve on (you may be
appointed to more than one but which one would be your priority)? Finance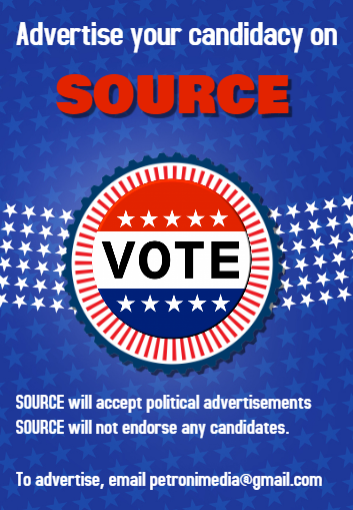 QUESTION #1: Residents in the Grant Street neighborhood have been complaining for years about speeders and crashes. The problem has only gotten worse in 2021. What specific steps would you take to alleviate residents' fear of a daily crash in their neighborhood? How would you make them feel safer?
I will organize focus groups with residents who live in these areas, as well as business owners
who have offices or shops in the area. I will listen to their concerns about the traffic issues. I
will work with Framingham Police to increase traffic enforcement. I will work with the Traffic
Commission to review the current status of traffic patterns (vehicular and pedestrian), including
documented traffic violations, crosswalks, blinking lights, speed limit signs, traffic cameras, etc.,
and develop a Traffic Improvement Plan (TIP). I will report back to the Grant Street neighborhood residents about the plan and subsequent progress.

QUESTION #2: How will you support businesses in District 7, if you are elected a city councilor?
I will lead by example, by frequently visiting and supporting District 7 businesses, and I will
encourage others to do likewise. I will schedule visits with the shop owners, listen to their
concerns, and let them know that I will be a viable resource to them. How will you support economic development in the City? I will work with the Framingham Economic Development Director and the Downtown Framingham Inc (DFI) to encourage new and existing businesses to occupy available space.
[broadstreet zone="59984″]
QUESTION #3: Do you support a plan to build a justice center in downtown Framingham? Why or Why not?

YES. I think that a Framingham Justice Center can help to foster revitalization in downtown
Framingham. A well-integrated and fully-functional Justice Center will help to foster an efficient
community resource in an organized fashion in order to best serve the needs of the MetroWest
area.
QUESTION #4: Do you support the proposed medical overlay zoning district? Why or why not?
NO. I think we need to conduct further research to determine the health care needs of the
community, and access to health care providers and services, particularly in light of the past
16-months during the COVID-19 pandemic. I want to ensure that we will have adequate access
to health care services for ALL Framingham residents, for ALL age groups and socio-economic
populations. The plan should address factors such as transportation, adjusting for social
distancing, appointment availability, vaccinations, etc. Having one-stop medical resources is a
great idea, but I think we need to examine the plan to ensure that it will meet the needs in a
post-pandemic environment.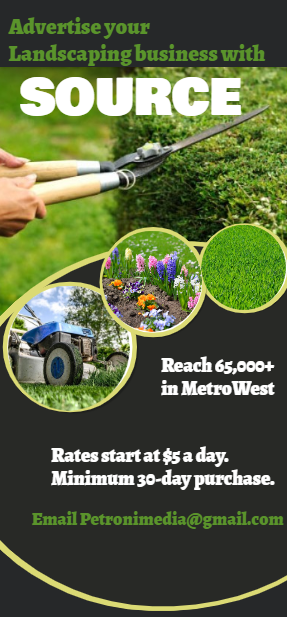 QUESTION #5: Before the pandemic would you describe downtown as thriving or in need of
revitalization? As everyone is trying to recover from COVID-19, what does downtown
Framingham need? What is the #1 issue facing downtown and how would you address it as a
City Councilor?
I think that pre-pandemic Framingham was thriving.
During this transition phase, as we continue to struggle with COVID variants and will likely be
dealing with these variants in the future, I think the best next step will be for us to take the time to strategize a plan to respond to health and safety concerns as they often impact government and business operations (remote working and learning, social distance requirements, etc).
Currently, the #1 issue facing downtown businesses is being able to continue to operate
successfully, to thrive in their businesses, and to provide goods and services that add to the
quality of life here in Framingham. I think the best way to address these concerns is to develop
and implement robust post-COVID best practices throughout the business community. I think that we will increase the likelihood of success for our business community if we have a unified and well-informed strategy.
QUESTION #6: The outgoing CFO said she left the City of Framingham fiscally sound. Do you
agree? Why or why not?
NO. I think that the City of Framingham CFO needs to employ fiscally-sound best practices,
including full transparency. These best practices must include regularly-scheduled (monthly)
financial reporting and forecasting, with explanations of any anomalies. The CFO must submit,
in a timely manner, an annual budget that has been prepared and well-vetted by all parts of the organization, including the Framingham City Council and Mayor prior to final approval.
Additionally, I think that we should require regularly-scheduled audits (both internal and external) as well as impromptu audits, and report audit findings to the City Council, the Mayor, and to the public, where appropriate.
[broadstreet zone="59946″]
QUESTION 7: What is the #1 issue in District 7? Why does it exist? What 3 steps would you take to resolve it?
Traffic congestion, accidents, and safety

I think traffic congestion is of primary concern in District 7 because many drivers avoid Routes
126 and 135 (Concord and Waverly/West Central) during high-traffic times. As a result of these
diversions, the side streets and neighborhoods have to accommodate higher than normal traffic, often on streets that are not set up to be monitored for speed limit and other traffic violations. This impacts residents of these neighborhoods, and compromises the safety and quality of life for residents, with particular awareness of safety for the children and the elderly.

I will work with theTraffic Commission to collect data of motor vehicle counts, including
time of day, as well as traffic incidents (accidents, traffic violations – speeding, running
red lights or stop signs, etc.) on Routes 126 and 135, as well as streets that are currently
used to avoid these routes. Included in the traffic data collection phase, I think that it is
important to note traffic delays due to train traffic.
I will work with the Commission and others to use this data to help inform us to
recommend data-driven improvements in timing of traffic lights, placement of stop signs,
speed limit signs, one-way directional signs, etc. I will engage with the Framingham
Traffic Commission to draft a Traffic Improvement Plan (TIP), present the plan to the
neighborhood residents, and obtain their input and approval. The plan will include steps
to monitor progress on a regular basis, and provide reports to the residents, City Council,
and Mayor. I will present the plan to the City Council for approval, and work with
responsible parties to implement the changes.
I will follow the progress of the TIP, and work with the District 7 residents, Traffic
Commission, City Council, etc., to ensure that the traffic issues have been resolved in a
satisfactory and timely manner.
QUESTION #8: Do you support the 10-cents bag fee that was created by the City of
Framingham? Why or why not?
YES. I think this is a sound step towards respecting and improving the global environment,
starting right here in Framingham.

QUESTION #9: The City Council is the legislative branch of government. It creates laws and
rules for the City (known as ordinances). What ordinance would you file to improve your district (or city-wide) if elected? Why?
I will file an ordinance to advance Framingham as a City that supports/endorses Diverse
Environmental Sustainable Practices and Awareness (DESPA). This ordinance will include an
educational component, as well as a robust plan to engage ALL Framingham residents to take
pride in our community, and to take specific steps to work towards improvements in our
environment as well as beautification of our city. I will include in this plan options such as
composting, pay-as-you-use trash collection, regularly-scheduled neighborhood and street litter collection events, and encouraging initiatives to reduce/eliminate littering. I think this ordinance, along with my proposed TIP, which will likely reduce our toxic emissions, will be two steps towards making Framingham a model city that promotes awareness and importance of every person and community doing his/her share to improve our global environment. Implementing these two steps will also have positive social impacts as well as adding to our goal to improve economic development in our city.
[broadstreet zone="61072″]
QUESTION #10: The City's executive branch (the Mayor & the COO) and the City's legislative
branch (City Council) have hardly worked cooperatively or collaboratively during this term. What could you do to help the two main branches of government work better for its residents? Be specific.
The first thing that I will do is to listen to the people in my district and give voice to their
concerns. (I will encourage other Councilors to facilitate meetings in their districts as well.) I
will meet with the individuals who are in leadership positions of both the Executive Branch and
the Legislative Branch, to help identify areas of common concern and interest. I will encourage
a series of "listening sessions" during which representatives from each group will have an
opportunity to express their concerns and suggestions in an environment that is conducive to
civil, congenial, and collaborative discussions, which will likely result in legislation and decisions
that will help Framingham thrive as a unified community.
QUESTION #11: Which vote by the City Council, between January 2018 and July 2021, do you
disagree with? and why?
Plastic bag ban/tax. While I agree with the plastic-use-bag ban and subsequent fee associated
with utilization of plastic or paper bags for packing groceries, etc. I think that we should have had a more thorough approach to implement this change. For example, we should have an
educational component that would help to inform our citizens of the upcoming change, why the change is important for our community and the environment, and to give them an opportunity and sufficient time to adapt to the change.
QUESTION #12: The Mayor presents a proposal to City Council. If elected, how would you
evaluate whether or not the project is worthy of your vote? Be specific.
I will implement a discernment process that I often employ in other areas of my life, and that I
think will help guide me to the most well-informed and best decision as to whether or not to
support the proposed project as presented, or to suggest modifications to the proposal. The
first step I will do will be to read the proposal to ensure that I have an accurate understanding of what is being proposed, ask questions about any areas of the proposal that I don't fully
understand or need further clarification. The next step I will do will be to meet with the residents of District 7, if I think it's appropriate to do so, and listen to their concerns and input. If I think that there is value in doing so, I will meet with the Mayor to discuss the proposed project and to provide any feedback from my district constituents that I think will be helpful.
***
Candidates were asked to submit a photo