Framingham League of Women Voters Co-Presidents Say They Will Not Run For City Council; One Co-President Publishes A Political Blog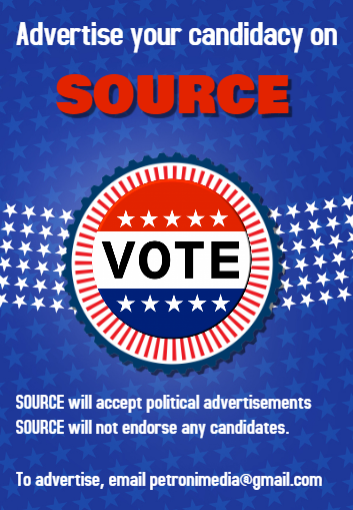 FRAMINGHAM – Last week, both co-presidents of the Framingham chapter of the League of Women Voters picked up nomination papers from the City Clerk's office to run for District 4 City Council. The Framingham chapter's non-partisan policy prohibits "circulating nominating petitions."
This week, both co-presidents made social media statements, that neither would be running for City Council as their work with the league was "more important." The statements were not sent to this news outlet.
" I have thought long and hard about this, and have decided that I will not be running for any office in Framingham at this time. The LWV is clearly needed in Framingham to offer voters, by way of our candidate forums, a way to have a clear understanding of the positions of all candidates for office. … Serving as Co-President of the League is the most critical and powerful role I can play at this time," wrote Stephanie Deeley online.
"I as well pulled papers and will not be running for office. My work with the League is far more important to the community at this point," wrote Pillsbury on his political blog, which some have questioned if it is appropriate to publish a political blog and be co-president of a non-partisan organization.
SOURCE emailed both Deeley & Pillsbury, who reside at the same address in District 4, and asked if they had planned to step down as co-presidents of the Framingham chapter of the League of Women Voters, due to the League's policy. The issue was not membership but leading the Framingham chapter.
Deeley responded no. Pillsbury never responded.
The Massachusetts Chapter of the League of Women Voters was repeatedly emailed asking for a written statement on the pulling of nomination papers by both co-presidents of the Framingham chapter and never responded in writing.
Executive Director of the MA LWV Patricia Comfort returned the digital news outlet's phone call last week but would only say on the record that the state's policy does not prohibit the circulation of nomination papers and that under the state policy one is not a candidate until the nomination papers had been certified. The rest of the conversation on the phone was asked requested to be off the record.
When the news outlet asked the state to comment on the Framingham's more stringent published policy, Comfort said she would get back to the news outlet and never did.
The Framingham published policy stated "Board Members shall not publicly support any candidate for political office at any level. Activities permitted under this policy include: attending informational campaign functions and signing nominating petitions. Activities prohibited include, but are not limited to: circulating nominating petitions; hosting fundraising or campaign functions; making campaign contributions; displaying lawn signs; or adding one's name to an endorsement. Board Members should use discretion to ensure that their personal political activities are not identified with the League in the public mind. Candidates for elective office and their campaign managers cannot serve on the Board of Directors."
The news outlet contacted the Massachusetts chapter numerous times via phone and email about this candidacy issue and the co-president's political blog which conflicts with state policy. SOURCE requested a written statement. The Massachusetts office of the League of Women Voters never responded as of 5 p.m. Friday, June 11.
The League of Women Voters Massachusetts chapter policy states "Board members shall not indicate their political affiliations or candidate preferences at any level of government in the media, including on social networking sites or other public venues."
Co-President Jim Pillsbury maintains a political blog, in which he makes commentary about current elected officials including the Mayor and City Councilors, but also makes commentary on candidates who may appear on the November 2021 ballot.
SOURCE asked the Massachusetts Chapter of the League of Women Voters for a statement. They did not return emails or phone calls.
Below are a few screenshots of the blog, which did not have a copyright statement on it.
On the Framingham League of Women Voters website the only board members listed are the two co-presidents. No other board members are listed. SOURCE reached out to individuals who had been on the board, and they all indicated they are no longer on the board.
In comparison here is the Newton chapter's of the League of Women Voters web page for its board of directors.
The national and Massachusetts chapter of the League of Women Voters has on its website "On the League of Women Voters website it states, the League is "proud to be nonpartisan, neither supporting nor opposing candidates or political parties at any level of government, but always working on vital issues of concern to members and the public."
Below is the text of an email co-president Deeley sent to Framingham League of Women Voters members on June 3, just after 3 p.m.
Good afternoon,
Given all the talk about the two co-presidents of the LWV on social media I thought I should reach out.
This email is only being sent to members of the LWV Framingham, and I am asking that it stay that way.  Please do not share this with anyone outside the members here in Framingham.
First things first.  If either Jim or I, or both of us, are certified as candidates for the district 4 city councilor race, then we would immediately take a leave of absence from the role of co-presidents of the LWV Framingham.  That is what I told Susan Petroni in an email, so she is fully aware of that.
Second, as Susan Petroni has seen via email, the State of MA LWV has supported us in not taking any action on our roles as co-presidents until one or both of us is certified.  Text of that email, and all others between Susan and I related to this issue, are in the attached document for you to read.  Susan Petroni implied she had no response or information from the State League.   I sent an email from the State LWV to her yesterday afternoon.  I know that the Executive Director of the MA LWV is planning on reaching out to Susan Petroni directly today.  I shared with her a link to the story on Source and she wants to discuss it with Susan.
Third, I am completely shocked at some of the comments I have seen on line about my personal life and Jim's.  To be clear, Jim and I do not have a domestic partnership.  That is a legal document that is available for people who choose not to be married but to have the benefits that come with being a legal couple.  Jim and I have no interest in that.  What our relationship is is truly none of anyone's business.  Jim and I love each other and that is not something we should need to, or are willing to, explain. That is all I will say on this subject.
Fourth, Susan Petroni's initial email to me, also included in the attached document, was asking for a copy of my official letter or resignation from the LWV.  She did not ask if I had resigned.  She asked for a letter that did not exist anywhere except in her head.  I have asked Susan to share with me at least one other email she has sent to a member of the LWV Framingham who had pulled papers to run for office asking for a copy of their letter of resignation from the LWV.  That request is also in the attachment.  I did request that it be an email sent before the one she sent to me.  She has yet to respond to that request.  I state that I find her request to be biased as I don't believe she has ever requested that from any other candidate.  Let's see if she does respond with a request sent to anyone else.
Susan then changed her request and asked for my letter of resignation from the co-president position.  I explained to her that I would take a leave of absence from my role as co-president immediately if I were certified as a candidate by the city clerk, as would Jim.  I also informed her that I would still be an involved and active member of the LWV. That is what the LWV requires.  That is what every other LWV member I have spoken to about this, and there are many, has done.  Without exception, every one of these people has expressed their shock at what is happening here in Framingham.
To recap:  Susan has not to my knowledge ever asked another member of the LWV for a copy of their letter of resignation from the LWV when they pulled papers to run for office.  I consider that biased.  I will rescind that statement if she, or another member of the LWV, can share proof that she does in fact ask all candidates from the LWV for that information; the State LWV has supported the actions of Jim and I as normal and regular for a LWV member, and Board member.
I am surprised and bothered tremendously by what appears to be an effort led by Susan Petroni, and joined in by others, to discourage and/or limit candidates for election.  We see this happening all over our country, but I did think Framingham was above that.  I was clearly wrong.  My integrity has been questioned and for the life of me I cannot figure out why.  However, elections are won and lost by the will of the voter.  So if the residents of district 4 do not think I am a good candidate and respectable person, then they should vote for someone else.  Elections are not held on social media, and that is a good thing.  I am 110% comfortable with leaving the success of any campaign Jim and/or I may run up to the voters in district 4.  
One more thing I would like to comment on.  It has been posted on social media that the  LWV Framingham is a "fledgling" group.  That is a false statement also.  We are a strong and committed group of individuals who are willing to stand up for democracy.  I remind you all that is what the League of Women Voters stands for. The League of Women Voters here in Framingham, in Massachusetts, and at the national level works every single day to protect our democracy, to encourage informed and honest discourse, to promote involvement in your government, and to ensure that voters have the opportunity to hear from all candidates for any office.  Attacks on people who have the nerve to stand up to someone that the press supports have become all too common across our country and they need to stop.  
You can not imply someone is doing something wrong when you have statements from those involved that there is nothing wrong.  You think I am a bad candidate, then tell people why.  You think I would be a poor choice for district council, then say why that would be a bad choice.  But attacking someone because of their affiliation with an organization that has been serving the needs of voters all over the country for over 100 years is not something I would expect from any resident of Framingham.  We are better than this!  Please don't fall prey to misinformation and statements implying questionable behavior where there is proof that none exists.  You don't like me as a candidate, don't support me.  You don't want me as your LWV president then vote me out.  I would respect any of you for doing that if you think it is the right move.  Just do it for valid, honest and ethical reasons.  Throwing mud at the wall to see what sticks is not valid, honest or ethical. Please don't get sucked into that type of behavior. Look for social media outlets that are reputable and report facts.  Isn't that what ultimately matters?  Let's focus on the truth, on the facts, and on informing voters.
The LWV is strong and will be an integral player in the upcoming election cycle.  We hope that you will all step up and play a part in what we do.  In the meantime, the LWV Framingham is holding a virtual Zoom meeting on the Framingham budget for the next fiscal year. This is happening on Friday, June 11th at 6:30 pm.  Send me an email if you need a link to the event. Panelists will be George King, Adam Steiner, and Mayor Spicer.  We hope you will join us for this important discussion about where our tax dollars go.This will also be broadcast live on our Facebook page and on AF-TV so that we can reach the broadest audience possible.  That takes work and planning, and we continue to do that work and that planning in order to serve the voters of our city.
As always if you have any questions or concerns I am available to hear them.
With respect,
Stephanie Deeley