The following is a media release from Sen. Elizabeth Warren's office. She was elected by voters in the Commonwealth of Massachusetts to serve the state in Washington DC in the US Senate. She is a Democrat.
***
WASHINGTON DC –  United States Senator Elizabeth Warren (D-Mass.) announced this week he will reintroduce the Senate companion to the Public Housing Emergency Response Act. First introduced in the U.S. House of Representatives by Representative Nydia M. Velázquez (D-N.Y.), the bill would create a one-time, $70 billion appropriation into the Public Housing Capital Fund to address the estimated $70 billion backlog of maintenance and repairs in public housing.
This would allow tenants to live in safe conditions and ensure that as we fight to end the housing crisis by expanding the supply of affordable housing, we are not losing existing units to disrepair. 
The Public Housing Emergency Response Act is cosponsored by Senators Sanders (I-Vt.), Dick Durbin (D-Ill.), Richard Blumenthal (D-Conn.), Kirsten Gillibrand (D-N.Y.), Patty Murray (D-Wash.), Cory Booker (D-N.J.), and Tina Smith (D-Minn.).

[broadstreet zone="59982″]
"America's affordable housing crisis has hit families everywhere hard, but it has hit the lowest-income households the hardest –  it is time to stop nibbling around the edges and fix the problem. I'm glad to join Representative Velázquez in her bold effort to wipe out the backlog of public housing maintenance and repairs to ensure we aren't giving up on existing public housing as we work to expand our housing supply across the board," said Senator Warren. 
"Public housing was created to serve as a safe and affordable lifeline for families in New York and nationwide," said Rep. Nydia M. Velázquez (D-NY). "However, under conditions in countless public housing units, residents are being exposed to mold, lead, and a lack of heat on a regular basis, exacerbating their risk of contracting COVID-19. That's why I am proud that Senator Warren, a true progressive champion for bold reforms, is introducing the Senate companion to my bill to dedicate $70 billion to funding for capital repairs and upgrades in public housing developments across America. By passing this bill, Congress can take a concrete step forward in renewing our nation's commitment to public housing residents by building a healthier, safer future for those who call these units home."

[broadstreet zone="70106″]
"Families rely on public housing for a safe place to call home, but unaddressed maintenance and repairs have compromised the very safety these families need, especially during a public health crisis," said Senator Gillibrand. "I am pleased to join my colleagues in announcing The Public Housing Emergency Response Act to address this massive backlog of maintenance and repairs in public housing."
"The pandemic demonstrates the critical importance of "home," confirms that housing stability and public health are crucially intertwined, and is making it very clear that housing is vital infrastructure.  We must build new affordable housing, but we must also preserve the units that we have – especially the public housing units that serve very low-income families. NAHRO believes that the public housing capital backlog is upwards of $70 billion and supports Senator Warren's efforts to make these resources available," said Adrianne Todman, CEO of the National Association of Housing and Redevelopment Officials (NAHRO).

[broadstreet zone="70107″]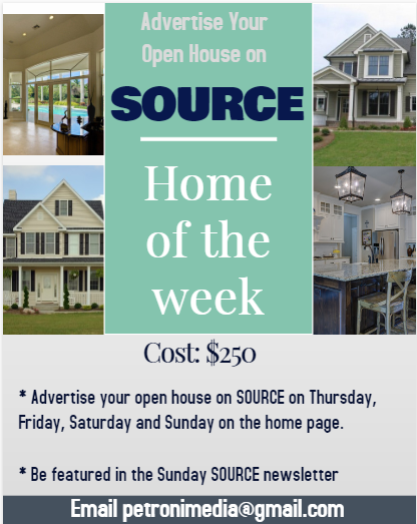 "One clear lesson from 2020 is that housing is healthcare. Ensuring that public housing is safe, decent, and affordable for all current and future residents should be a top priority for Congress and the nation," stated Diane Yentel, president and CEO of the National Low Income Housing Coalition. "For decades, Congress has turned its back from its obligations to public housing residents, forcing seniors, people with disabilities and families with young children to live in some public housing homes that are in severe disrepair – with mold, no heat or running water, or leaky ceilings and toilets. Senator Warren's bill to invest $70 billion in needed repairs would right this wrong. NLIHC looks forward to working with her and other members of Congress to get this bill enacted."
The Public Housing and Emergency Response Act complements the American Housing and Economic Mobility Act, which Senator Warren reintroduced in March 2019.
The bill would help bring down costs for renters and buyers, level the playing field so working families everywhere can find a decent place to live at a decent price and take steps to address the effects of decades of housing discrimination on communities of color.
The bill is endorsed by the National Alliance of HUD Tenants, National Low-Income Housing Coalition, National Housing Law Project, Action Center on Race & the Economy, National Association of Housing and Redevelopment Officials, and American Federation of State, County and Municipal Employees.
Read the text of the bill here.
[broadstreet zone="53820″]