FRAMINGHAM – Framingham Police are investigating a vandalism report over the weekend of a mural in downtown Framingham.
On October 24, at 4:33 p.m. police found "ALM" (all lives matter) spray-painted on the mural, said Framingham Police Lt. Patricia Grigas.
The public art mural by Franklin Marval is located on the building at 199 Concord Street in downtown Framingham. The mural welcome drivers on Route 126 into the downtown business district.
"ALM was spraypainted over the mural" in black letters, said Lt Grigas.
Marval's colorful collage of musical instruments was down in about 6 weeks in 2018.
[broadstreet zone="65667″][broadstreet zone="70106″][broadstreet zone="70107″]
***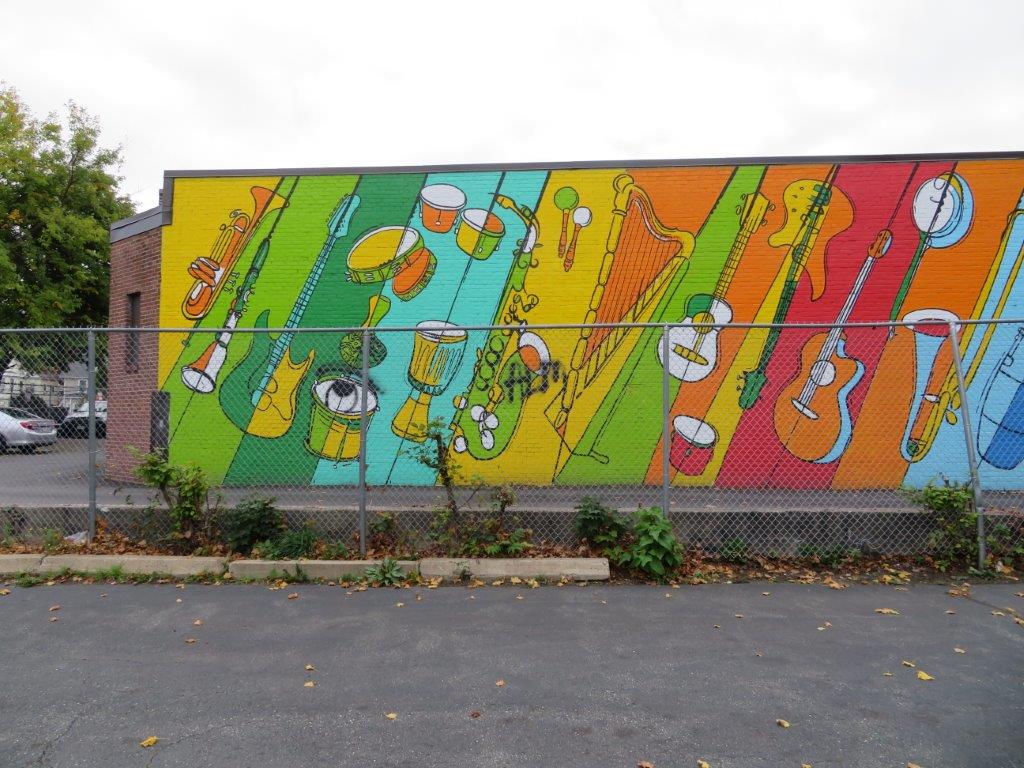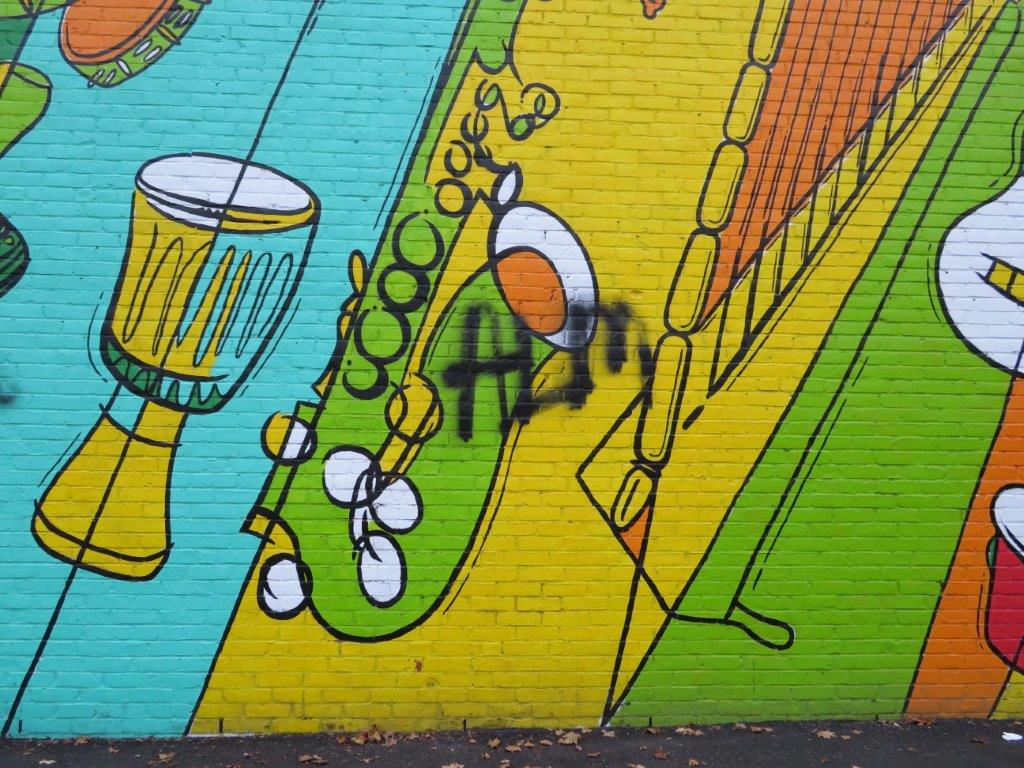 Framingham Police photos