Pharon & Ashland Police Lt. Certified by International Police Working Dog Association
ASHLAND – Ashland Police Lt. Richard Briggs and his search dog, Pharon, recently became certified by the International Police Working Dog Association as a Wilderness Air Scent K-9 Search Team.
As part of the certification test, they were required to search a 40-acre wooded area and locate two "victims" in a specified amount of time.
A 4 year-old Labrador Retriever purchased from Maranatha Kennels in Maine, K-9 Pharon is a "friendly find" canine who is also trained to detect live human scent in collapsed structures and disaster scenes.
Lt. Briggs and K-9 Pharon are members of FEMA's Massachusetts Task Force 1, one of 28 elite federal disaster response task forces in the country.
Both also serve as members of Massachusetts Fire District 14's Technical Rescue Team which provides technical rescue capabilities to Ashland and surrounding jurisdictions.
***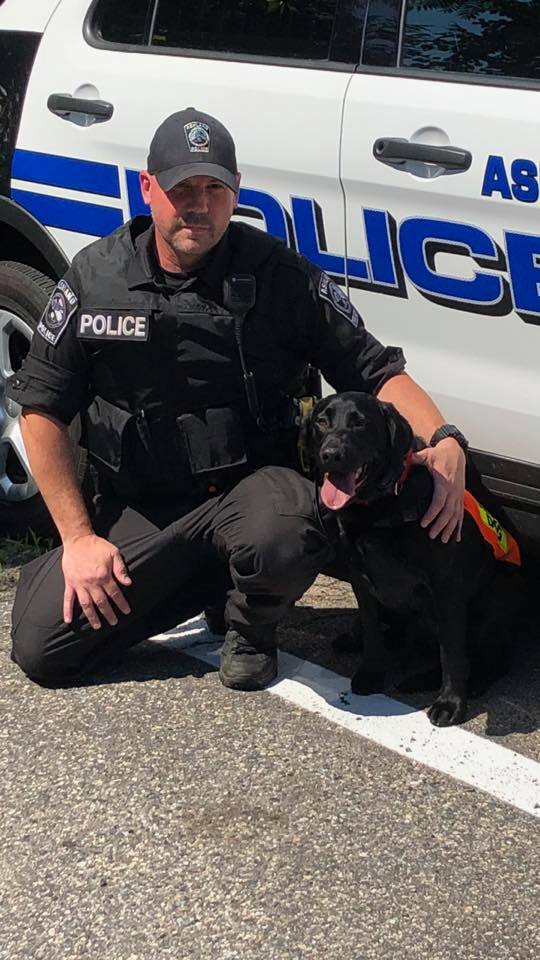 Photo and release by Ashland Police