Ashland Fire Hosting Drive-Thru Open House on October 17
ASHLAND – October is Fire Prevention Month and The Ashland Fire Department is promoting this year's Fire Prevention Week campaign, "Serve Up Fire Safety in the Kitchen!" The campaign works to educate everyone about  simple but important actions they can take to keep themselves and those around them safe.  
According to NFPA, cooking is the leading cause of home fires and home fire injuries in the United States. Almost half (44%) of reported home fires started in the kitchen. Two-thirds (66%) of home cooking fires start with the ignition of food or other cooking materials.
"We know cooking fires can be prevented," said Lorraine Carli, NFPA's vice-president of outreach and advocacy. "Staying in the kitchen, using a timer, and avoiding distractions such as electronics or TV are steps everyone can take to keep families safe in their homes."
The Ashland Fire Department encourages all residents to embrace the 2020 Fire Prevention Month theme.
The Ashland Fire Department welcomes local families to our Drive By Open House on Saturday, October 17. 2020 from 10:00 a.m. to 12:00 p.mfrom 10 a.m. to noon.
Due to current COVID Restrictions, the fire stations can not be opened to the public, which is for everyone's safety.
Come to the 70 Cedar Street Fire Station where you will see the Trucks and Equipment on display and receive a gift bag from us. 
We ask families to remain in cars as they drive through the station parking lot viewing the fire trucks for a safe and healthy visit.  
The Ashland Fire Department takes this time to continue to help others in need and is encouraging each family to bring in food items for the Ashland Food Pantry.  Items can include pasta, canned goods, kid's snacks, cereal, pet food, paper towels, and town trash bags.
This year, your fire department will be teaming up with the Ashland Lions Club and Anton's Cleaners for their Coats for Kids Drive. 
The Lions Club collects and delivers the coats to Anton's and they clean the coats for free.  The coats are then distributed to area communities where they are most in need.  Donated coats must be gently used and in good condition.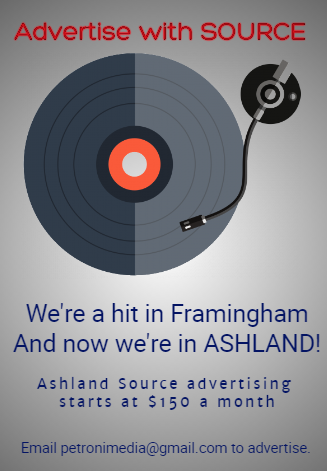 "This event allows us to reach out to the community and arm local families with fire safety tips and procedures," said Capt. Lyn Moraghan.  "This year is tough because we can't have one-on -one interactions, but we will improvise, adapt and overcome, to find a new way to reach out to families and continue to support those in need.."
***