Healey Sues Trump Administration To Help Vulnerable Students access CARES Act Funding
The following is a press release from the Massachusetts Attorney General's office.
***
BOSTON – Massachusetts Attorney General Maura Healey filed a lawsuit and motion for preliminary injunction in federal court seeking to block an unlawful rule from the Trump Administration that prevents colleges and universities from providing CARES Act funds to Deferred Action for Childhood Arrivals grantees, Temporary Protected Status recipients, and academically struggling students during the COVID-19 pandemic.
In a complaint for injunctive and declaratory relief, filed yesterday in the U.S. District Court for the District of Massachusetts against the U.S. Department of Education and Secretary Betsy Devos, AG Healey argues that the new rule deprives Massachusetts colleges and universities of the flexibility Congress granted them in the CARES Act by restricting eligibility for access to these funds to students who are eligible for non-emergency federal financial aid.
"This is yet another senseless, cruel attempt from the Trump Administration to harm immigrant and other vulnerable students by blocking them from accessing relief under the CARES Act," said AG Healey. "We are taking this action today to protect the tens of thousands Massachusetts students harmed by this rule and ensure they can access the assistance they need during this unprecedented public health crisis."
"At UMass, each of our 75,000 UMass students is deserving of help, based on financial need, to pursue their dream of a college education," said UMass President Marty Meehan. "The U.S. Department of Education unfairly limits which students can receive emergency aid under the CARES Act. If allowed to stand in the midst of a pandemic, deserving students will be forced to delay or end their education, and the Massachusetts workforce will be denied a valuable and diverse source of talent. We greatly appreciate Attorney General Healey's defense of our mission to keep high quality higher education opportunities accessible to all."
"With a massive disruption of the spring semester due to COVID-19, we greatly appreciated the work of our Congressional Delegation to secure necessary relief funds for college students through the CARES Act," said Tom Sannicandro, Director of the Massachusetts Association of Community Colleges. "However, we were stunned when the U.S. Department of Education brazenly restricted this emergency aid to only Title IV-eligible students. With a rapid move to remote learning, it will be crucial for every student to have access to this relief funding in order to adequately continue their education. We are grateful for Attorney General Healey's leadership and her swift legal action on this issue."
The CARES Act, signed into law in March 2020, appropriated more than $30 billion to the Department of Education to respond to the COVID-19 pandemic, including about $14.3 billion to higher education institutions. Under the CARES Act, colleges and universities must use at least half those funds for emergency grants to students to help with expenses related to the disruption of campus operations, such as food, housing, and health care costs. The Act contains no restrictions on eligibility for these student grants or on higher education institutions' authority to determine how to distribute grants to their students.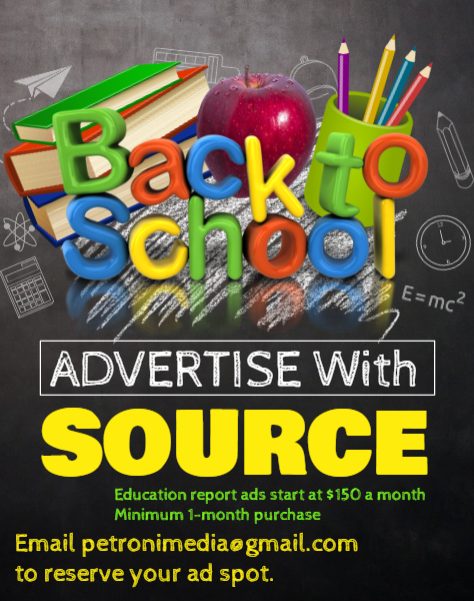 However, the Department of Education imposed significant restrictions on the funds through a rule published in June. The Department declared that only students who are eligible to receive federal financial assistance under Title IV of the Higher Education Act of 1965 could receive the CARES Act relief, effectively excluding students who are undocumented, DACA grantees, Deferred Enforced Departure or TPS recipients, awaiting a determination on an application for asylum, attending school on an international student visa, pursuing their GED while enrolled in college or university, owe a refund on a federal loan or grant, or have not maintained satisfactory academic standing after two years of study. The AG's complaint alleges this sudden reversal violates the Administrative Procedure Act and undermines the intent of Congress in passing the CARES Act. 
According to the AG's complaint, the new rule would exclude more than one million students from receiving aid nationwide, including tens of thousands of vulnerable students in Massachusetts. Many of these students will be compelled to discontinue or delay their education unless they receive assistance. The complaint argues that colleges and universities will likely experience a decline in enrollment and loss of revenue if aid is not made available to all students in need. Higher education institutions, already struggling with lower enrollment and challenges of remote learning, would also be burdened with the administrative task of having to confirm whether students are eligible for non-emergency federal financial aid before providing them with emergency assistance under the CARES Act. This could involve an estimated 25,600 additional hours of paperwork and cost more than $1.1 million nationwide.
In the filing, AG Healey seeks from the court a judgment declaring the new rule unlawful and blocking the Department of Education from attempting to impose it on colleges and universities. 
Earlier this summer, AG Healey led a coalition of 18 attorneys general in filing a lawsuit to stop a federal rule that threatened to bar hundreds of thousands of international students from studying in the United States. One day after announcing the lawsuit, the federal government withdrew the rule.
This matter is being handled by Division Chief Abby Taylor, Assistant Attorneys General Jon Burke and Abby Eshghi, and Special Assistant Attorney General David Ureña, all of the AG's Civil Rights Division.