MassPort Seeking To Expand Logan Express Garage in Framingham
FRAMINGHAM – MassPort is seeking to expand the Framingham Logan Express current garage of 4-floors to a seventh floor, to add 1,000 new parking spaces.
Framingham is one of the busiest destinations for Logan Express. Individuals can park in the garage and ride a bus right to Logan Airport in Boston. The garage is located next to Shoppers World, off Route 30, within minutes of the Mass Pike.
The existing 1,037-space garage in Framingham, which opened in April 2014, is frequently reaching capacity.
Logan Express has seen a 50% increase in passengers out of the metroWest Hub in Framingham over the last half decade.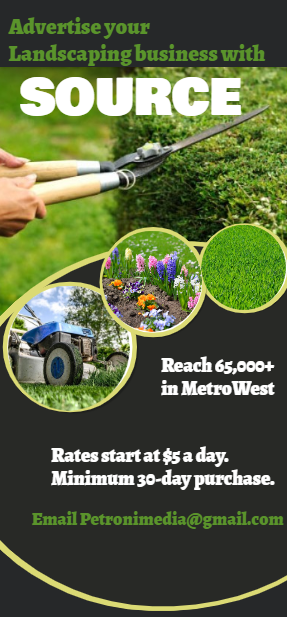 Located at 11 Burr Street Extension, the 4-story garage was built by Consigli Construction and designed by FS&T.
The new garage facility, when it opened in spring 2014, nearly doubled the number of spaces available.
But since then, Logan Express has needed to negotiated long-term agreements for additional parking in the area to meet the demand.
The proposed expansion project was submitted for environmental review.
The project was put on hold when the pandemic hit this spring, but now it is being re-started.
MassPort has not released any designs at this time. The timeline has construction to start in late 2021.
SOURCE reached out to MassPort for additional details, including cost and updated timeline, on Monday, August 3, but has not heard back.
"While I'm disappointed that this construction is being delayed due to COVID-19, I'm optimistic that the new parking levels will provide even better access to the Logan Express, a key public transportation asset here in Framingham," said Framingham State Rep. Maria Robinson.
"Framingham's Logan Express is a convenient, cost-effective, and environmentally-friendly component of airport travel," said State Rep. Jack Patrick Lewis, a Democrat that represents, Ashland & Framingham. "I am excited that the parking capacity is going to be increased and look forward to this important MetroWest service broadening its capacity."
Parking in Framingham iss $7 a day.
Logan Express fares from Framingham are:
Adult One-Way Fare: $12
Adult Round Trip Fare: $22
Senior(65+) One-Way Fare: $11
Senior(65+) Round Trip Fare: $20
Children (17 and under) ride free when traveling with their family
Logan Express has been operating in Metrowest for about 3 decades.
***