[broadstreet zone="59982″]
ASHLAND – Ashland welcomed a new police officer this week.
Born in Poland, Officer Arek Gasiorski immigrated with his parents to Worcester, when he was 5 years old.
He became a U.S. citizen in 2009.
He grew up in Worcester and graduated from Abby Kelley Foster Charter Public High School in 2012 and completed some college courses. He hopes to complete his degree one day. He speaks both Polish and English.
[broadstreet zone="58610″]
In 2017 he was hired by the Springfield, police department and had a successful career there.
"He enjoyed the work but ultimately decided that the type of Community Policing he longed to do and that suited his personality better could be found in a community like Ashland. He was given a conditional offer of employment a few months ago and after successfully completing mandatory testing, he joined our department this week,"announced Ashland Police on social media.,
" He will complete an abbreviated field training program and then be on his own," said Ashland Police.
[broadstreet zone="59983″]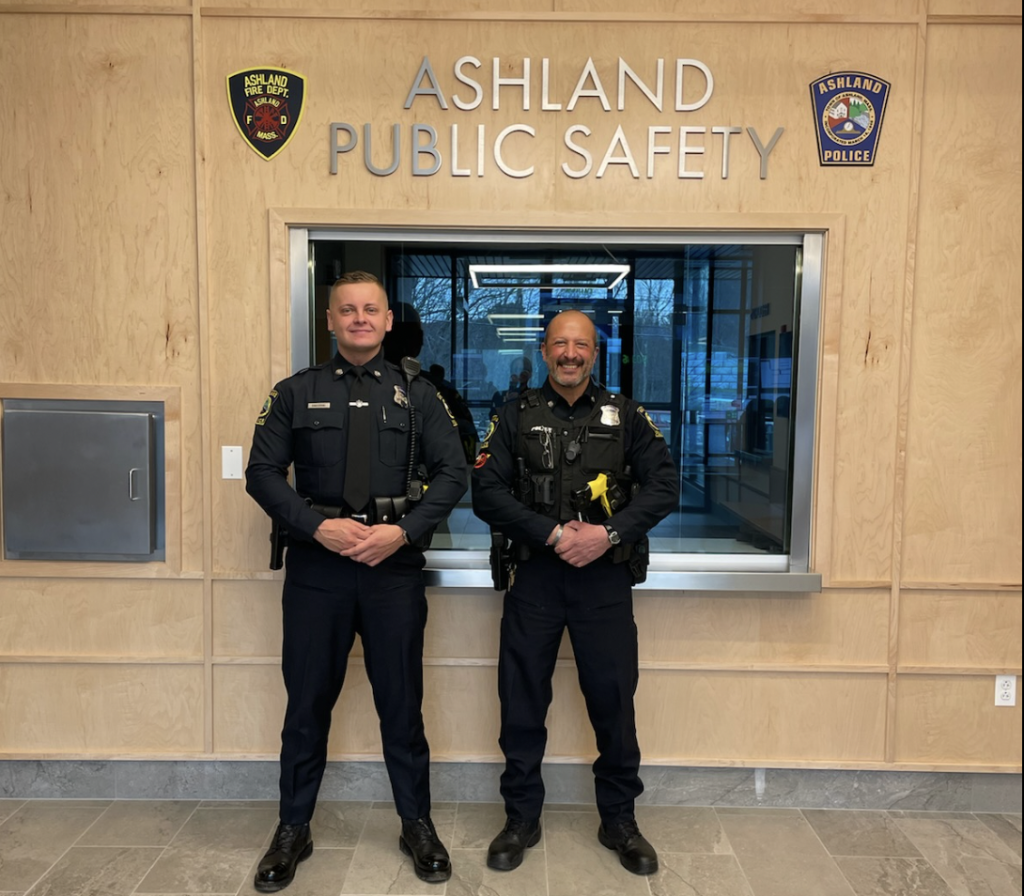 Photo courtesy of Ashland Police