[broadstreet zone="58610″]
FRAMINGHAM – To mark its 6th year at the former Massachusetts Registry location on Pearl Street, Daniel's Table is holding an open house on Friday, April 7.
The open house if from 10 a.m. to 1 p.m. at 10 Pearl Street.
Learn about the organization's food relief program.
"We aim to improve food security in Framingham, Massachusetts by providing onsite food services, 20+ community freezers, grocery deliveries, unique food programs, and more," said Director Sandra Montesino.
The program was founded by David & Alicia Blais.
The 50c13 organization's mission is "to create food security through nutrition and education as the catalyst to empower individuals and families to reach their full potential. Daniel's Table achieves this mission through continuous innovation of programming and outreach, service provision conducted with compassion and dignity and education that is respectful of culture and diversity."
[broadstreet zone="53130″]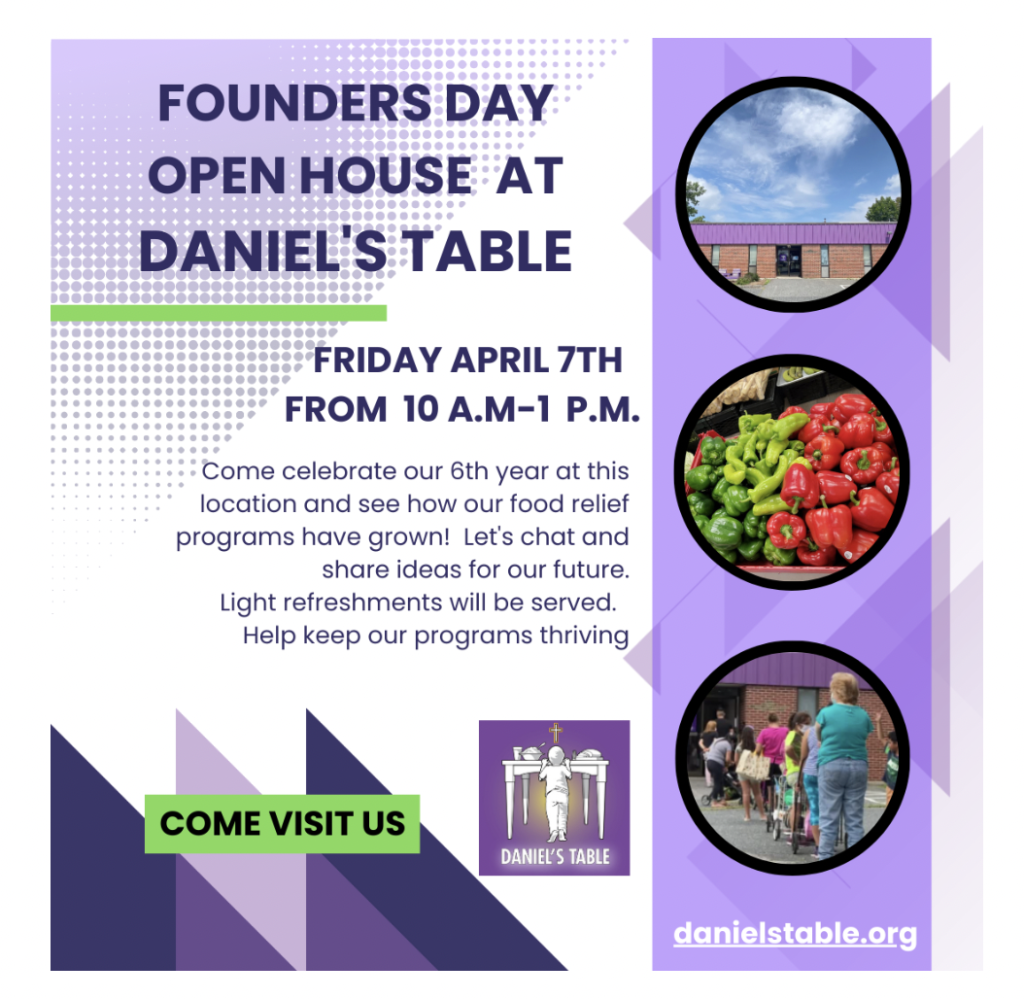 [broadstreet zone="59982″]