[broadstreet zone="58610″]
FRAMINGHAM – The Framingham Pubic Library has a seed lending library.
The start of the season is Monday, March 20, the first day of spring.
The Framingham Public Libraries' seed libraries are a joint project of the Framingham Public Library and Transition Framingham.
The goal is to empower local residents to preserve the art of growing their own food through the lending, sharing, and saving of seeds, and related programming at the library.
[broadstreet zone="59945″]
There are three Seed Libraries: one at the Main Library, one at the McAuliffe Branch and one at our Bookmobile
On Monday night from 7 to 8 at the Christa McAuliffe Library branch on Water Street members of the Seed Lending Library and Transition Framingham for a demonstration and discussion of indoor seed starting.
Safiyat Hamiss, founder of Tasty Harvest Kitchen Gardens, will demonstrate how to start the garden season with the support of the seed Lending Library
[broadstreet zone="59982″]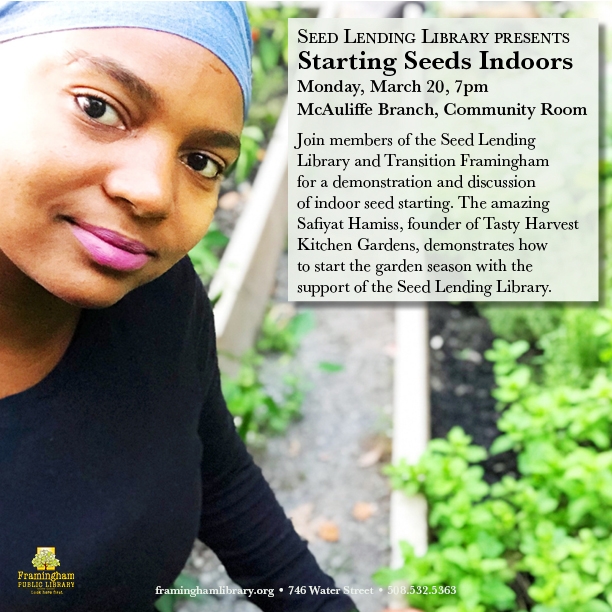 [broadstreet zone="53820″]
[broadstreet zone="59984″]