Editor's Note: SOURCE invited runners from Team Framingham and a couple of other Framingham-based charity teams to participate in a series of Q&As about their training for the 2022 Boston marathon to be held in April this year. If you would like to submit a profile contact editor@framinghamsource.com.
***
[broadstreet zone="53803″]
Jen Feaster
Hometown: Originally, Shelburne Vermont. Now, Framingham

Marathon Team: Team Framingham
Is this your first marathon? 9th Boston, 14th overall marathon.
What is your personal best marathon time? So far, my best is around 3:40ish.
Is this your first Boston Marathon?   9th Boston
Why run Boston? Because I'm lucky enough to have an entry. I wouldn't run the same race over and over unless it was in my backyard, which luckily… this one is!
Which charity are you raising money for? Framingham FORCE
Why did you pick that charity? Because addiction (to opioids, or any other substance of abuse) touches almost everyone in some way, and Framingham FORCE is doing important work in our community to foster awareness, education and compassion that will make a difference in many lives.
Link to your charity fundraising page: https://www.givengain.com/ap/jenifer-feaster-raising-funds-for-framingham-force/#timeline

[broadstreet zone="59983″]
How did you first get into running? In high school, I joined the cross-country team because my friends were on it. I was terrible! Back then we didn't realize that little things like eating lunch might be helpful to our training.
Why do you like to run? For health and fitness, and because I do most of my running with a posse of running buddies and our runs are as much about group therapy as they are about getting in the miles.
Tell SOURCE something about your training for the marathon: As a marathon veteran pushing 50, I take a very balanced approach to training – just
enough miles, lots of cross training, paying attention to my diet, and lots of sleep to recover. I also try to keep a good sense of humor, reminding myself that I'm
probably not going to WIN the Boston Marathon, especially with the world record holder in the field LOL. A little perspective goes a long way.
[broadstreet zone="59947″]
What is your favorite cross-training activity? Swimming – I swim with the Tsunami masters group at the MetroWest Y. We're the crazy ones in the pool at 5 a.m. three days per week.
Do you prefer to train alone or with others? Why? DEFINITELY with others. Misery loves company? But seriously, 15 or 20 miles goes by much faster when
you are chatting about life with your friends.
Are you an early morning runner or evening runner? I prefer to run in the morning but it's hard in the winter. I am lucky to work from home so I can sneak
in an afternoon run when it's too cold in the morning.
How do you stay motivated when you don't want to run? "Fake it till you make it" – sometimes you have to force yourself to get out and start moving. If
you can make it through the first mile, everything usually falls into place.
[broadstreet zone="53903″]
Music or no music when running? If music, favorite song? No music. It isn't safe to have any distractions on the narrow winding roads where I run (drivers…
slow down on Salem End road!). I also like being alone with my thoughts while I'm running.
What is your favorite pre-running meal? Peanut butter and jelly on an English muffin.
What is your favorite post-run snack? Whatever I can get my hands on quickly.
Tell SOURCE readers something about you that has nothing to do with running: I recently rekindled my music "career" after a 15-year sabbatical.
Among other things, I'm singing with the Framingham-based Heritage Chorale which brings great choral music to our community several times per year. Check
us out here: https://heritagechorale.org/
[broadstreet zone="52386″]
What shoes will you wear on Marathon day? A new-ish pair of whatever shoes I decide I like best during my training.
What is your goal for the 2023 Boston Marathon?  My primary goal is always to finish on 2 legs instead of all 4s. Depending on how my training goes, I may
set a time goal, but I won't share that because anything can happen on race day. Finishing is a win every time.
Will you wear anything personal or symbolic the day of the 2023
Boston Marathon? Why? I wear the same running outfit in every marathon. If everything still fits this April, I guess I'm doing something right.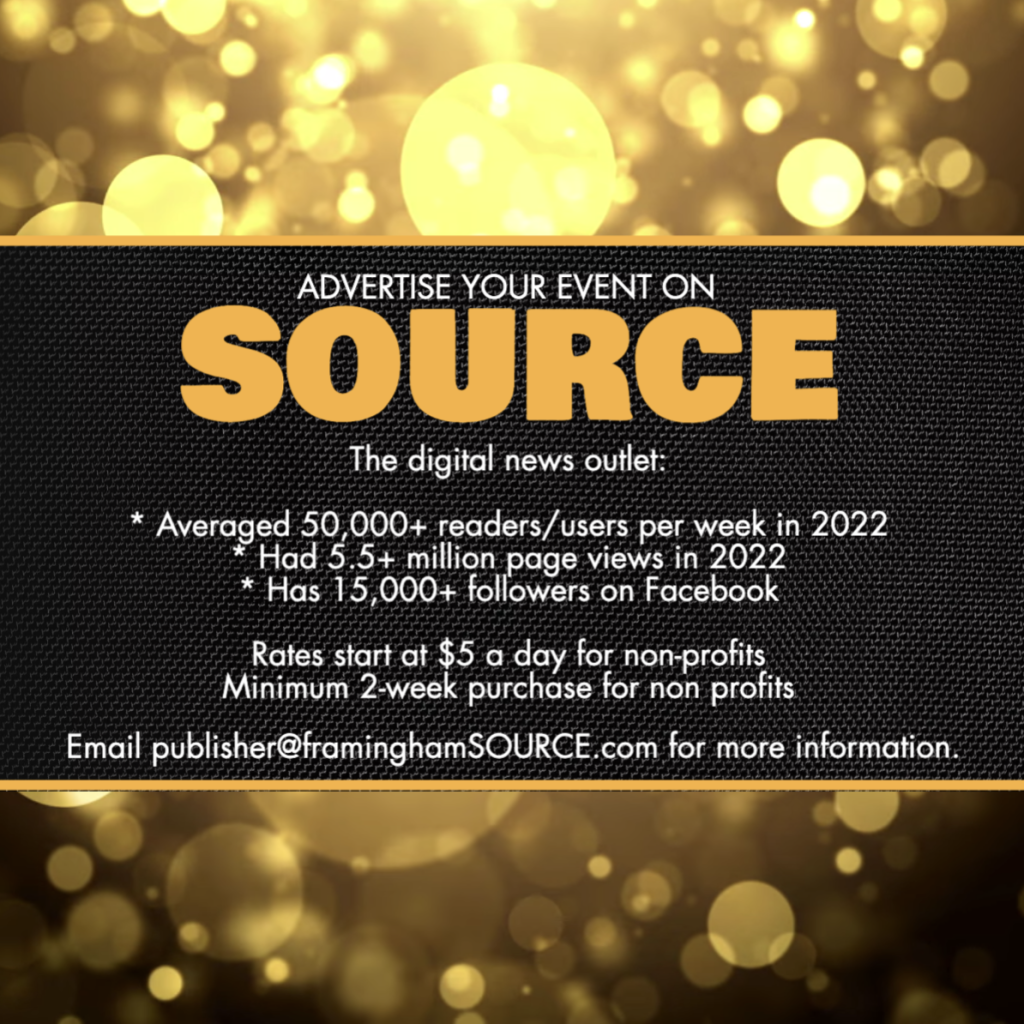 [broadstreet zone="66385″]