5 Things You Need To Know Today in Framingham: Wednesday, February 8, 2023
1 The Callahan Center re-opens today, after it was closed two days due to a burst fire suppression pipe.
2. Calling all artists and future comic creators! Framingham Public Library is hosting secrets of the superheroes comic book history and design workshop today for middle and high school students from 6:30 to 8 p.m. at the main Framingham Library. Talk about your favorite superheroes, design your own characters, and show off your creations.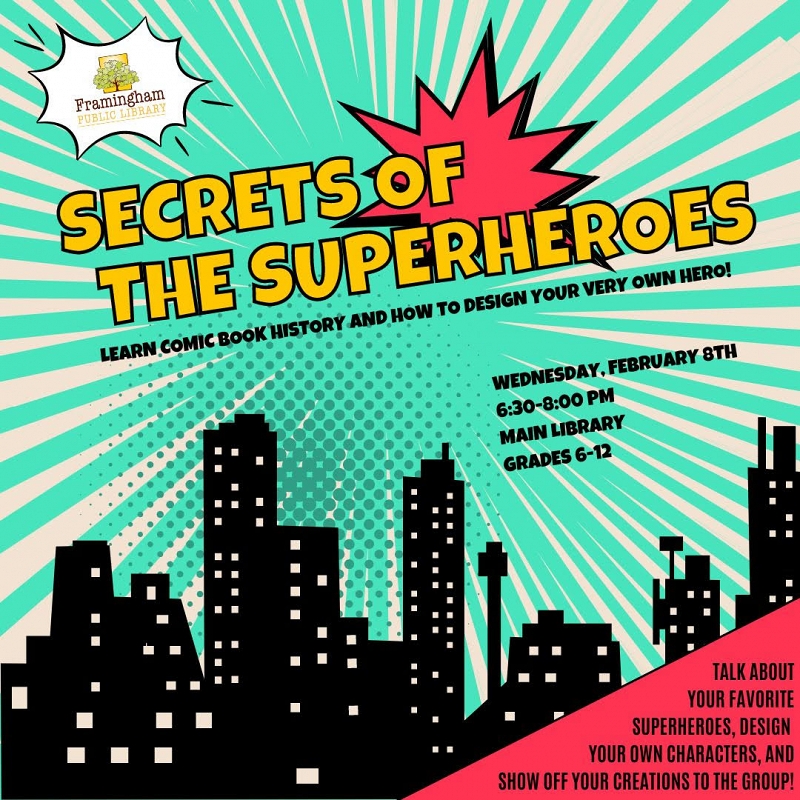 3. King Elementary School Council meets tonight at 6 at the school.
4. CITY of FRAMINGHAM meetings (virtual unless otherwise noted):
Framingham Board of Assessors at 4 p.m.
Framingham School Committee: Policy Subcommittee at 4:30 p.m.
Framingham Historical Commission at 7 p.m.
Framingham Zoning Board of Appeals at 7 p.m.
Framingham Cultural Council at 7 p.m.
Framingham Sustainability Committee at 7 p.m.
5. FLYERS In ACTION:
Framingham High co-ed wrestling team travels to Natick High tonight for a meet against the Redhawks at 6;30 p.m.
Framingham High girls ice hockey hosts Braintree at 7 p.m. at Loring Arena.
Framingham High boys ice hockey has an away game against Braintree High tonight at 6 p.m.
Flyers co-ed gymnastics remained undefeated with a win last night. The team is 7-0.