Framingham State University Advertising For Director of Financial Aid
FRAMINGHAM – Framingham State University is advertising for a Director of Financial Aid.
The director is responsible for the planning, organization, and administration of the financial aid program at the University. Oversees all aspects of the financial aid operations; ensures overall compliance with federal, state, and institutional regulations; and manages overall data collection and dissemination for reports, surveys, and audits. Ensures the financial aid staff and operation delivers a high-quality, responsive, customer-service orientation to internal and external audiences. The Director of Financial Aid has the authority for making decisions relative to financial aid awarding policies, professional judgment issues, operating policies and procedures, expenditure policies, work guidelines for staff assignments and reassignments, and for departmental priorities in the delivery of student financial aid.
The position directly to the Dean of Enrollment Management.
The salary range is $93,000-112,000.
This is a full-time, exempt, benefits-eligible position in the Association of Professional Administrators (APA) bargaining unit with a title of Director.
Responsibilities include:
Manages coordination and delivery of all federal, state, institutional and private student aid funds. Overall responsibility for ensuring compliance with federal, state, and institutional financial aid regulations. Serves as the primary Compliance Officer in the financial aid office for Title IV federal aid regulations and state aid regulations. Coordinates completion of the FISAP and HEERF reports with other offices and submits the reports. Assists with Consumer Information reporting and oversees staff completion of financial aid sections of Common Data Set reporting and IPEDS reporting. Serves as the financial aid liaison with the single audit.
Manages the overall University financial aid budget. Creates/updates packaging formulas, algorithms, and reports to appropriately leverage available financial aid in congruence with established University objectives. Ensures fiscal accountability in fund management, authorizations, disbursements, and recovery by coordinating technology and information systems for effective administration of student financial aid funds.
Plans, develops, implements, and evaluates financial aid policies and procedures to meet students' needs while supporting University enrollment goals. Administers and facilitates the awarding of new and continuing students financial aid packages which may include Federal Pell and SEOG Programs, Massachusetts State Aid and Tuition Waiver Programs, University Programs, and/or Federal Work Study.
Coordinates financial aid file review, verification, and awarding. Ensures timely communication with students via letters, email, web, telephone calls, etc. regarding financial aid processes. Works closely with enrollment management colleagues to administer initiatives that improve financial aid outreach and responsiveness.
Oversees the verification of specific federal and/or state criteria, authorization of payment process, and reconciliations with accounting office(s) and R2T4 in compliance with federal and state regulations and University policies. Manages the reconciliation of appropriate information with internal (e.g., Student Accounts and Business Office) and external (federal and state government) constituents, and ensures completion of appropriate reports (e.g., FISAP) and surveys (e.g., College Board) by established deadlines. Provides scheduled reconciliations of financial aid transactions and award balances to Student Accounts and general ledger balances to ensure accuracy, timeliness, and integrity of fiscal records. This includes, but is not limited to, researching, troubleshooting, processing, and collaboratively resolving variances as needed.
Manages the Satisfactory Academic Progress (SAP) Process including policy review and updates, appeal reviews, and working with Academic Advising Office to create academic plans for students.
Liaises with Admissions, Business Office/Accounting, Registrar, Residence Life, Student Accounts, and other offices to ensure that transactional activities are complementary and smoothly integrated. Collaborate with other university departments to ensure compliance with federal regulations not directly managed through the financial aid department.
Provides leadership and strategic direction to staff including supervision, training, and professional development.
Manages the Financial Aid (E140) office budget and oversees the processing of purchase requisitions, encumbrances, university purchase card payments, and travel reimbursements as they relate to the Financial Aid Office.
Coordinates the University scholarship process for current students and liaises with the Dean of Enrollment Management, Associate Dean/Director of Undergraduate Admissions, Executive Director of Development and Alumni Relations, Director of Fiscal Affairs, and the Executive Director of the Independent Association of Framingham State Alumni (IASFA) on scholarships for new and current students.
Manages NetParnter, EdConnect, Common Origination and Disbursement (COD), and related Department of Education interfaces.
Assists with creating, managing, revising a centralized enrollment management task list and a centralized document that educates faculty, staff, and students on enrollment management functions (i.e., creates transparency in the student transactional services).
Develops and coordinates programming related to financial aid and financing options, which includes (but not limited to) admissions recruitment events, new student orientation sessions, and financial literacy workshops. When appropriate, conducts financial aid information sessions (small and large group formats) and meets with students to communicate financial aid application procedures to students, parents, high school counselors, and community college advisors.
Prepares statistical data/reports appropriate to the Financial Aid Office. Creates financial aid reports that align with admissions reports; compiles and analyzes socioeconomic, geographic, demographic data, and peer institution data; and creates benchmarking data on financial aid that informs/guides recruitment strategies and strategies for improving student completion.
Coordinates the creation/evaluation of the publications, programs, and overall strategies of the Financial Aid Office. Manages and leverages technology (e.g., financial aid website pages, FATV subscription, vendor relationships) to advance strategic financial aid objectives.
Manages interfaces with PowerFAIDS and Banner Student Information System (which currently involves a third-party vendor); serves as a member of the ASMIT committee.
Facilitate the Financial Aid Planning Group; available to serve on special and/or standing committees of the University.
Actively contributes to deliver a working environment that promotes optimism, collaboration, respect, solutions conscious dialogue, and exceptional service to everyone. Responsible for coordinating conscientious onboarding of new employees. Uses tact and diplomacy to gain consensus with issues that cross office boundaries.
Oversees document shredding for the Financial Aid Office while ensuring compliance with Massachusetts Secretary of State (e.g. submits FORM RCB-2 – Application for Destruction Permission).
Assumes responsibility for special projects as assigned.
Strives to maintain and augment knowledge and skills in the financial aid field through advanced study, professional activities or participation in conferences, seminars, workshops and similar professional gatherings.
Ensures that affirmative action, equal opportunity and diversity are integrally part of all actions and decisions within the scope of duties.
Responsible for reporting to the Equal Opportunity Officer or Title IX Coordinator knowledge or receipt of reports of discrimination, discriminatory harassment, and retaliation from students or other members of the university community.
MINIMUM QUALIFICATIONS:
Bachelor's degree; minimum of seven (7) years of progressive professional experience in financial aid related work; minimum of three (3) years of full-time professional/clerical staff supervision.
Demonstrated knowledge and understanding of federal and state financial aid regulations. Significant experience in the use of federal methodology needs analysis systems, automated financial aid systems, and current financial aid software.
Demonstrated ability to exercise independent judgment, discretion, ingenuity, and innovation to resolve complex and often highly visible issues with campus-wide impact.
Exceptional organizational and time management skills; demonstrated ability to work independently, collaboratively, and under pressure during periods of high volume.
Demonstrated strategic thinker in policy development, enrollment management concepts, and financial aid procedures/policies intended to respond to the changing trends within higher education.
Demonstrated ability to work effectively with faculty, administrative staff, classified personnel and students.
Demonstrated ability to express oneself effectively in written and oral communication.
Excellent interpersonal skills; demonstrated sensitivity to cultural diversity.
Must be willing and able to travel and attend training programs and professional conferences off-site (overnight travel required). Valid U.S. driver's license and access to reliable transportation required.
Must be willing and able to work extended hours and weekends when needed.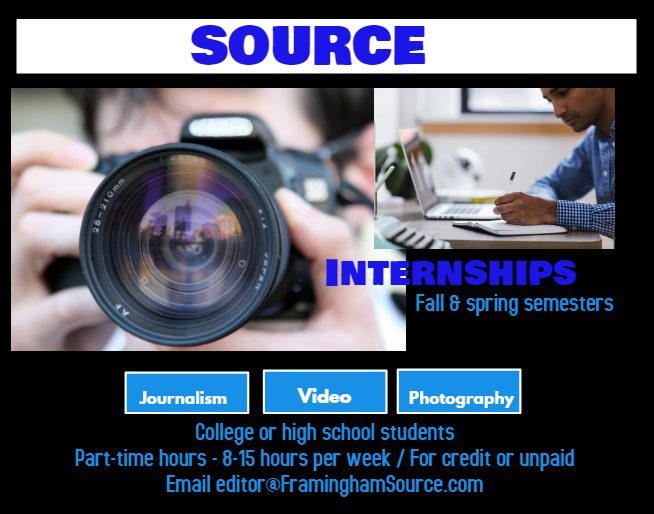 PREFERRED QUALIFICATIONS:
Master's degree (preference given to a student affairs or related discipline)
Experience with PowerFAIDS, Net Partner, Banner Student Information System and programs related to the Unified Digital Campus
Ten (10) years of progressive professional experience in financial aid related work; previous director-level experience and creation of financial aid packaging formulas.
Speaking/listening knowledge of Spanish and/or Portuguese
Candidates must apply online by submitting:
Cover Letter,
Resume/CV,
Equity and Inclusion Statement*,
Names and contact information for three (3) professional references.
*The Equity and Inclusion Statement is an opportunity for candidates to discuss professional skills, experience and/or willingness to engage in activities that would enhance the university's efforts to promote a diverse, equitable, and inclusive community. Equity and inclusion statements will be considered as part of a transparent and comprehensive review of candidate application materials.
For best consideration, application materials should be received by February 5, 2023, however, the search committee may continue to review applications until the position is filled.