Agrihood Development Proposed For Grove Street in Framingham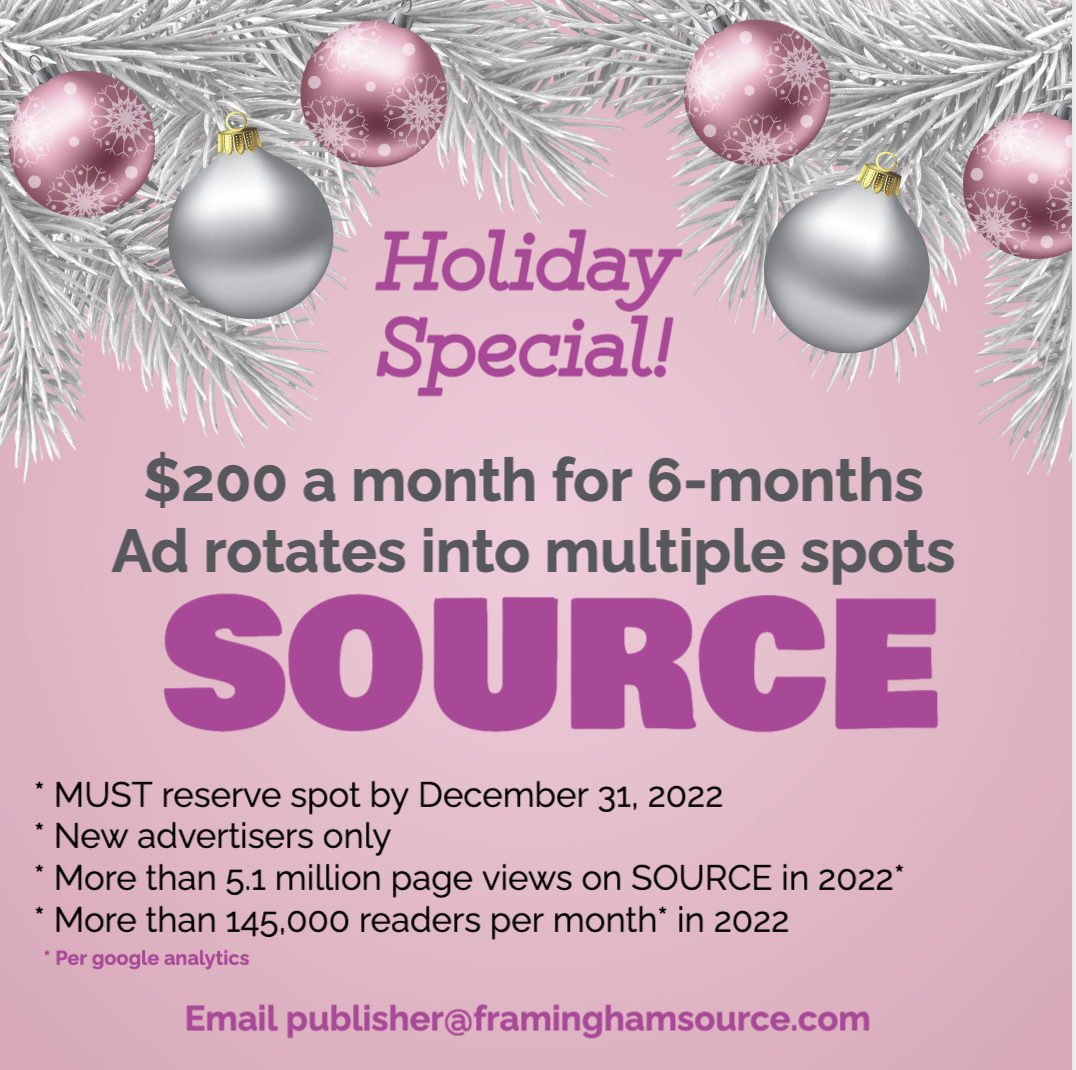 FRAMINGHAM – Developers have a vision for a 55-plus, housing community centered around farm living nestled onto a former farm site in Northwest Framingham.
Eastleigh Farm owner Doug Stephan and his partner, Wellesley-resident Greg Cohen want to take about 49 acres of land parcels along Grove Street and develop them into an "agrihood."
This type of planned development integrates agriculture into residential life.
The concept was first introduced in Southern California in 2014, and today there are more than 100 agrihoods in America.
Stephan and Cohen want to bring that concept to Framingham.
The developers had a meeting with abutting neighbors in early November, and had an informal discussion with City of Framingham Planning Board members about the 1060 Grove Street project early last month, also.
"In essence, it's a community built around a farm with the same sort of an eye to what golf courses do when they build houses all around the golf course," said Stephan to SOURCE in an interview last month. "This is houses built around a farm. So we're going to have animals. We are going to have organized gardens. There's all kinds of things in our plans that are very unique. There are no neighborhoods like this Massachusetts."
"The whole concept is creating a sustainable lifestyle. The concept is about living in and within our means- in a bit more smaller homes that have less impact on the land. The project appreciates the resources that we have, not only on the property but around the property like Callahan State Park," said Stephan.
So SOURCE asked, would the homeowners and residents "take care of the farm and the farm animals and the garden?"
"That is an optional, if they have their own animals and they wanted to take care of them. But no, we're gonna operate the farm and the animlas as part of a homeowners association and the residents will contribute to that, but they're not responsible for it," said Cohen.
"We will have stalls that they can rent and they can take care of the animals or we will take care of them. Same with a garden. We're gonna have a formal, probably two acre or so garden that might even be like a CSA. We're still kind of working through some of that. We're working through a lot of other things like solar and what the ambience is gonna be. We gotta get the basic design approved first and then go for the amenities," said Stephan.
In 1995, Cohen founded Coda Development, focusing on the production of high-end residential properties in the Greater Boston area. Through his expertise, reliability and trustworthiness, he has been involved with developing, historically preserving, renovating and restoring homes that have been standing for multiple generations.
"One of Greg's many talents is his company called Coda," said Stephen. "It is a concierge type way of living. … If you have something that's wrong, you pay a certain fee every month and Greg's company takes care of whatever's wrong with your house. It's a concierge care taking and preventative routine maintenance program."
Stephan said their vision is to have this concierge-service in a development surrounded by a farm.
"Substitute golf course around homes, to farm around home," said Stephan.
"We're gonna make life in a house easy, and also have the house hold its value longer and be less maintenance for you to watch over and worry about. So this is easy living," said Cohen. "This community is gonna be designed around a lot of what we've learned from building, and seeing the way other people live."
The lifestyle is a "combination of back to the land and really empty nesting," said Cohen.
"It is a very upscale living in a farm setting," said Stephan.
"My reputation is as a high end, luxury residential developer," said Cohen, who has done developments in Back bay, Beacon Hill, South End, Wellesley, Weston, etc.
But there is an age-restriction planned, 55+, said Stephan.
"Remember the permitting that's already been done (on this property) has been aimed at 55-plus. So we don't want to reinvent the wheel," said Stephan. We took over where they left off with an idea that is more suited to the neighborhood, in my opinion."
And the plan is not for one-acre homes.
"These are average houses, two bedrooms, two and a half bathrooms," said Cohen. "First-floor living, first-floor master suite, large spa-like bathrooms and chef's, kitchens."
"These are not four bedrooms for the whole family," added Stephan.
"The concept here is to do something that is unlike anything around here or that's been envisioned here at all ever," said Stephan.
For example, "we are gonna either put the garages in a place where they aren't gonna be visible or we're gonna camouflage them because it don't want this to look like any other development you've ever seen," said Stephan.
"The houses will be built among the trees. We're not tearing trees down. The trees are part of the scenario. And so the homes are gonna be built in and around the ambiance that's here, if you will. The way the place looks and sits and feels is very much a part of how this will end up looking what you see. Now, one of the reasons there won't be houses visible from the street is because we want to have them away from the street so that it doesn't look like every other development," said Stephan.
Along with the homes, the farm, and he ambiance, there will also be amenities for residents.
"We plan to have a lot of alfresco dining areas, outdoor fire pits, grill stations, dog wash stations, and a place we call the Nest, which will be the gathering place," explained Cohen. "The Nest is a community place, large fireplace, game tables, and extra kitchen that you could rent out for large gatherings with a dining room if you wanted to host a large party too big for your home."
"The other thing is there are going to be animals. There will be some cows here. People if they have horses, will have corrals. We'll have stalls in the barn," said Stephan.
"We also will have chickens on site. So fresh eggs in the morning, and if you come back from your Cape house to this house, and you forgot to get groceries and you wake up in the morning, you could go grab some tomatoes and some eggs and everything's kind of designed to be on and around this property," said Cohen.
The development goal is to have a self-contained, sustainable life within the development.
"We can live in a smaller home and a much more smaller carbon footprint," said Cohen. "Food waste can be composted and used to support the farm. We don't have to use too much energy working with solar to maximize life in the development, too."
The multiple parcels of land are in the "middle of a wildlife habitat area that goes from one side of the property to another across the road," explained Stephan.
The property runs from Grove Street to Winch Street, near the Sudbury Valley School.
Nothing has formerly been filed with the City of Framingham yet.
The Fafards lived on the property for many years and owned the land.
Howard Fafard died in early 2021. Madlyn, his wife, sold the property to Stephan & Cohen and a third partner, after his death.
In 2017, the Fafards came before the Town of Framingham for permits for an active-adult development on the property, which included their home, a carriage house, a barn, and a riding area.
In late 2020, the Framingham Conservation Commission denied the wetlands permit for the project.
At that time, the project was withdrawn from the Planning Board, without prejudice, by the Fafards.
In 2021, the Conservation Commission, then issued an order of conditions for the project.
The neighbors to the north of the project appealed that decision, and it is still pending with MassDEP and the with Massachusetts Superior Court.