UPDATED: 1 Injured in 2-Vehicle Crash On Potter Road
FRAMINGHAM – One person was injured after a 2-vehicle crash on Potter Road Thursday morning, September 22, said Framingham Police spokesperson Lt. Rachel Mickens.
The crash happened at the entrance to Potter Road Elementary School, said Lt. Mickens.
"One vehicle ended up on a lawn near a tree," said Lt. Mickens.
The Framingham Fire Chief said an engine and two ambulances are on scene.
Engine 7 assisted Ambulance 4 with the care and transport of a 42-year-old male patient with head, neck , chest, and upper back pain, said Framingham Fire Chief Michael Dutcher.
Patient was transported to MWMC-Framingham, said Chief Dutcher.
Ambulance 5 responded to the scene to evaluate another potential patient but the person refused transport, said Chief Dutcher.
Police are still investigating the crash, said Lt. Mickens.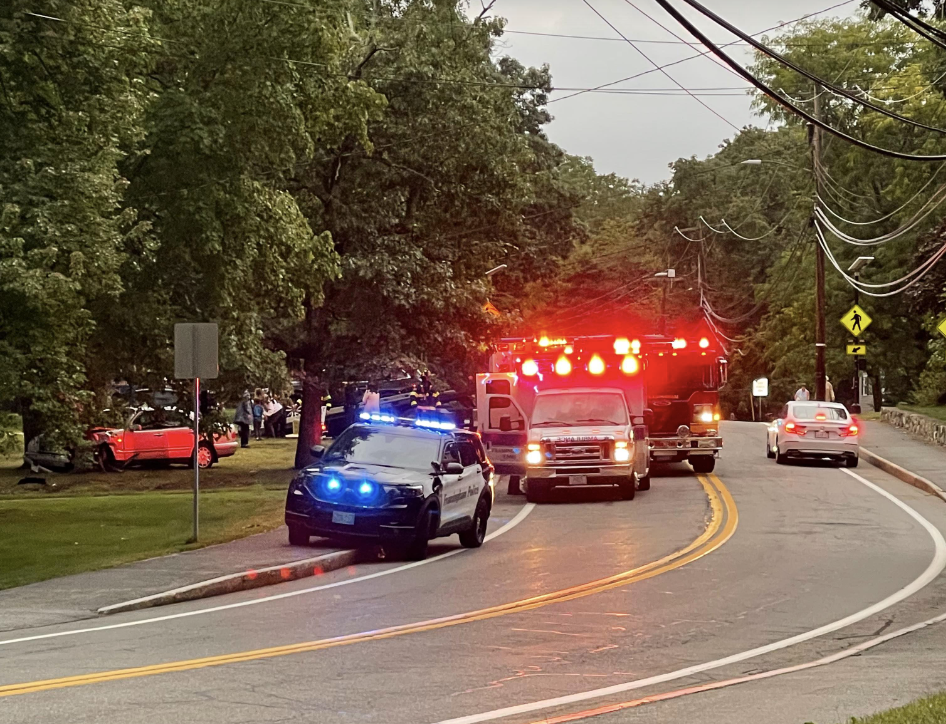 Photos from a Source reader