WooSox President Talks About The Impact of Connections at Temple Beth Am Brotherhood Breakfast

By: Danielle Achin
***
FRAMINGHAM – Former Executive Vice President of the Boston Red Sox and current president of the Worcester Red Sox team Dr. Charles Steinberg, was the guest speaker at the Temple Beth Am "Brotherhood Breakfast" on Sept. 18.
This was the first in-person Brotherhood breakfast since the COVID pandemic.
Dr. Steinberg, a licensed dentist, said he was honored to be chosen as the "leadoff speaker."
His talk focused on the power and impact of connections.
Growing up in Baltimore, Maryland, Dr. Steinberg was part of his hometown Synagogue making this event more memorable to him personally sharing the monotheistic religion at the Brotherhood gathering.
While attending the University of Maryland, he worked for the Orioles while earning his undergraduate degree and his doctorate from Maryland's dental school.Not wanting to give up the office lifestyle, Dr. Steinberg continued his front office work while also creating his role on the Baltimore Orioles as the "team dentist."
After spending 19 years with the Orioles and becoming a founding member of the Academy for Sports Dentistry, Dr. Steinberg was first introduced and worked with his now longtime friend and mentor Larry Lucchino.
From there, he followed Lucchino to San Diego, Boston, and Pawtucket. Working side by side with Lucchino, Dr. Steinberg spent 11 seasons with the Red Sox (2002 – 2007 and 2012 – 2016).
Dr. Steinberg has always made it his goal to prioritize the fans.
In 2003, when Red Sox management met to discuss budgeting for the upcoming season, some were hesitant to give Dr. Steinberg his usual $20,000 for the annual Red Sox Winter Caravan for "player-fan interaction."
Dr. Steinberg told the crowd he agreed with management and said the mount of money wasn't needed for the fan tour, and it would save the franchise money, but he told the crowd he also reiterated how much this would impact that player-fan interaction they have worked so hard to create.
"I said knock yourself out, but don't think that the fans won't notice. Don't think that they won't sense the beginning of pullback. Don't think that they won't see that you're trying to get away with doing less," said Dr. Steinberg.
Two months later in late January, the annual Red Sox Winter Caravan made a stop in Rhode island, before a scheduled stop in Connecticut.
The line in Providence was extremely long to meet a trio of Red Sox players, including catcher Jason Varitek.
Dr. Steinberg made the decision to pull all the kids out of line so they could meet the players, but the lines was still very long.
So he decided all the kids would meet a player, but they would not meet all three players.
As he was leaving, he ran into a young boy crying. He was wearing a Varitek jersey.
Dr. Steinberg told the Temple Beth Am crowd he knew the kid got to meet a player just not Varitek.
He took the kid to meet Varitek on the bus and have his photo taken with "his idol" as the kid was a catcher, too.
Years later, that meeting helped the Red Sox secure a very lucrative sponsorship deal, Dr. Steinberg explained.
One of the individuals deciding on the Gulf Oil sponsorship deal just happened to be the father of that young boy from Rhode Island.
And years later, that boy, became an intern for the Boston Red Sox, just like Dr. Steinberg was an intern in Baltimore.
Steinberg officially joined the Pawtucket Red Sox as President on November 5, 2015.
Since then, he has continued his mission to help join together the franchise and community to show appreciation for the fans.
For years, Dr. Steinberg has been responsible for fan entertainment in the ballpark. This however, was something Dr. Steinberg viewed as less of a job because of his love for the fans and the game.
In 2021, Dr. Steinberg became team president of the Worcester Red Sox and that year, the team competed in the Triple-A East Division.
Dr. Steinberg's goal was to create a community gathering spot to share the love of baseball. This led to the creation of Polar Park, which has invigorated the City of Worcester.
"To win four world series, with four rings … How do you explain that even with these four rings, it has been more spiritually fulfilling to create a ballpark in Worcester, have people descend upon it and upon the city, and congregate with stories," he told the breakfast crowd.
Dr. Steinberg said Worcester is now one of the top minor league franchises in all of baseball.
In his 47 years in the business, whether Dr. Steinberg has connected with fans on a personal level or brought the franchise and community closer together, he will surely leave his mark in the industry for years to come.
"It has been so fulfilling in Worcester. The whole thing is personal. There's nothing logical about going to Fenway Park or Polar Park.
"You could watch the game on TV, sit at home and watch it on NESN. The only thing that inspires you to do it is emotional, and it's that emotion I'm fascinated by and that I'm respectful of. The impact you can have on a seven year old versus a 70 year old is not lost," said Dr. Steinberg.
After speaking to the crowd of about 60-70 people gathered at the Framingham Temple on Sunday morning, Dr. Steinberg chatted with attendees and let them try on his four World Series rings. Again, the power of connection. Every one who tried on the rings on Sunday took a photo and will remember that Sunday.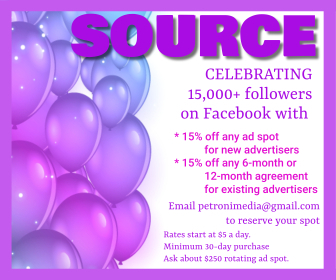 ***
***
Danielle Achin is a fall 2022 SOURCE intern. She is a senior English major with a concentration in journalism and a minor in psychology at Framingham State University. Danielle has been an athlete since she started gymnastics at age 4. She joined the Framingham State cheerleading team freshman year and recently won the 2022 National Cheerleaders Association (NCA) National Championship for the first time in Framingham State history. She is also one of the Sports editors for Framingham State's student newspaper The Gatepost.