First posted at 8:48 p.m. Tuesday. Updated at 12:22 a.m. on Wednesday
***
NATICK – Natick and several MetroWest fire departments extinguished a brush fire near the Broadmoor sanctuary tonight, August 16.
Firefighters were called to South Street just before 8 p.m.
Firefighters extinguished the fire around 10 p.m. and left the scene around midnight.
Framingham, Ashland, Sherborn, Wayland, Hopkinton, and Dover fire department provided mutual aid.
No one was injured.
About 5.5 acres burned.
[broadstreet zone="52386″]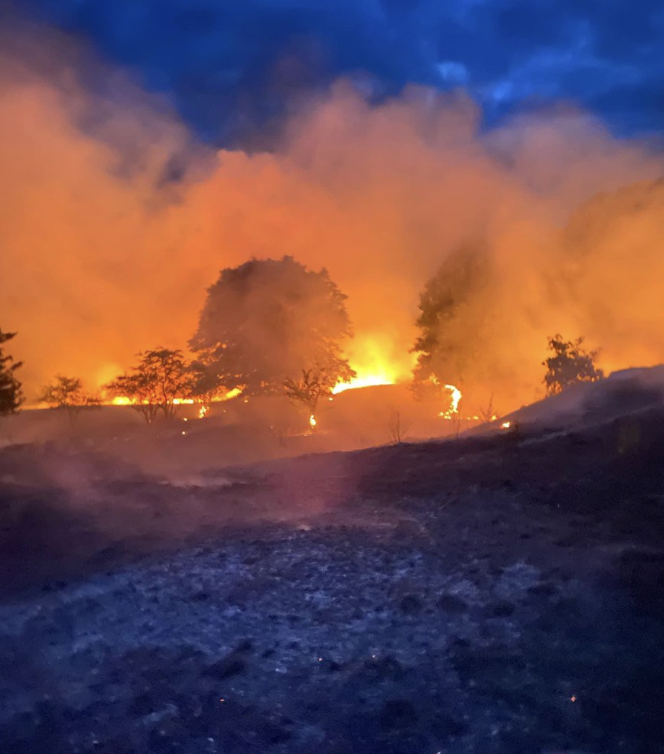 [broadstreet zone="59946″]
[broadstreet zone="59947″]